Rewind five years and Kyle Falconer, frontman of raucous indie heroes The View, did not have his troubles to seek, with addiction issues and an air rage incident casting a pall over his considerable musical merits.
Rehab and fatherhood have set him on a more even keel while a parallel solo career has given him an outlet for his personal demons and his eclectic pop tastes. Both strands come together in his Scotsman Sessions rendition of new single Stress Ball, filmed in Blackpool where he was on location for a music video.
"For me, it was about using this song as therapy to relieve your stress," says Falconer. "I tried to relay that in my vocal by making it a fun, feelgood song, rather than a serious song about being stressed. I've been writing seriously for a while and I wanted something uplifting to make you happy and upbeat when you're listening to it."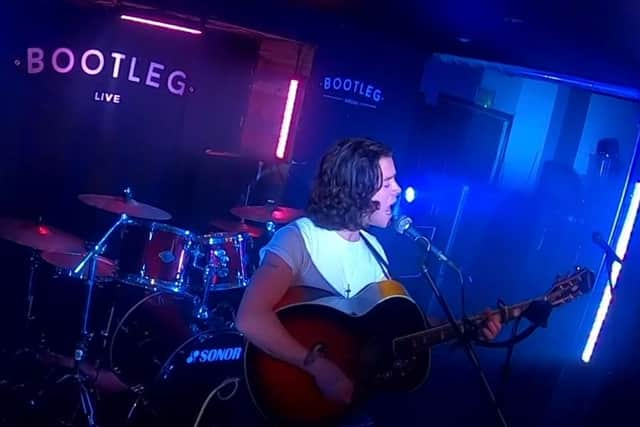 Stress Ball is a taster for the slicker, poppier sound of his forthcoming second solo album, due in June – "so there is a lot to look forward to," he reckons. "In the immediate future I'm trying to stay positive and not overthink things, and when everything opens up, I know I'll be ready."
In the meantime, lockdown family life in Dundee has been a proven stressbuster. "Lockdown was a bit of a shock at first, same as everyone," he recalls, "but it was great to spend time with my two kids and my missus and just play all the time and not have to worry about shows or tours or rehearsals. We spent a lot of time in the woods, playing pirates and Scooby-Doo and having BBQs. Just an everyday adventure. It's really made us a tighter unit than we could ever have been so yeah... not bad at all for us."
Stress Ball is released by Honey Pie Recordings on 19 February
A message from the Editor
Thank you for reading this article. We're more reliant on your support than ever as the shift in consumer habits brought about by coronavirus impacts our advertisers.