Auld Spells are a dream drenched in reverb. They should, by rights, be the everlasting house band at the Roadhouse from Twin Peaks. In prosaic reality, they're an Edinburgh-based quintet comprised of singer/guitarist Tommy Danbury, drummer Peter Wilson, brothers Murray and Sandy Raeburn on guitar and bass, and the aptly named keyboardist Rob Spellsman.
Danbury is a spectral crooner with a velvet ear for melody. The music of Auld Spells belies his roots in the Washington DC hardcore punk scene of the 1990s. He relocated to Edinburgh in 2019. Auld Spells had only just started when the first lockdown hit. Since then, they've released nine tracks online.
"I'll start a track, send it to the other guys and have them add parts where appropriate," he explains. "It's not the same as being in the room recording live, but such is life in the pandemic, and I think the recordings are working out pretty well so far given the circumstances."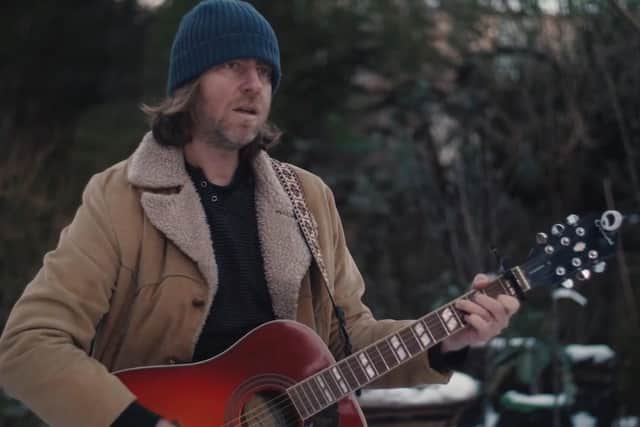 The song he's chosen to perform for the Scotsman Sessions is I Hope. It's beautiful, a tender, reflective country-pop gem redolent of ex-Monkee Michael Nesmith's exemplary 70s solo output.
"It's a song that's somewhat about forgiveness," he says. "We're living through some turbulent times, and I felt that at the beginning of this new year I could try to provide a bit of hope or a sense of redemption. But there's a layer of cynicism, a bit of a knife twist, running underneath that captures the ambivalence I'm feeling about the start of 2021."
Auld Spells plan to continue releasing music online, a song a month at least, until they can finally get together to play some shows in the UK and Europe. "Brexit is making that more costly and difficult, but we shall find a way!"
A message from the Editor
Thank you for reading this article. We're more reliant on your support than ever as the shift in consumer habits brought about by coronavirus impacts our advertisers.
Joy Yates, Editorial Director