Dean Owens' music has been described as "the pulse of all our lives" by no less a music afficionado than Irvine Welsh. Like many musicians, the rootsy troubadour had an action-packed year lined up before the coronavirus pandemic put paid to his plans.
The former frontman of Edinburgh country outfit The Felsons had commenced recording a new album in Tucson, Arizona with Americana favourites Calexico, and was poised to promote his current compilation album, The Man From Leith, squeezing in a hometown launch gig at Leith Dockers Club before mass gatherings were nixed, and he went from feast to famine overnight.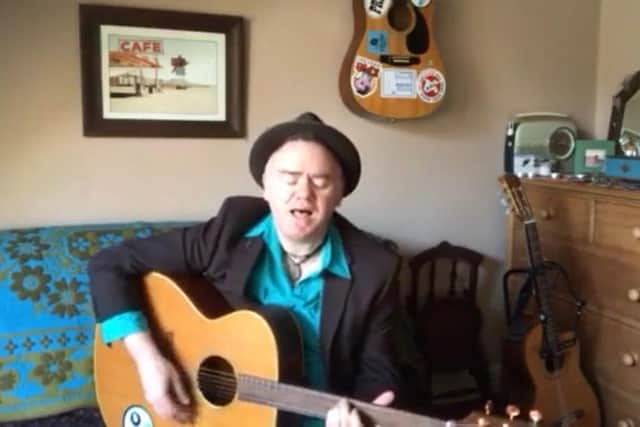 "It's hard to watch all your shows and promotional work falling like a deck of cards," says Owens, "but I'll just have to find other ways of getting my music out there. There's plenty of time to get creative now and that's exciting."
Owens has already hosted an online concert from his front room in Slateford, and has wasted no time penning new songs inspired by the coronavirus crisis, including the gentle humanity of Rise, his exclusive for the Scotsman Sessions.
"I wanted to write something about how I feel about the world right now," he says. "Something with a positive message and something simple that I could imagine people joining in with me on the chorus. This situation brings out the best and the worst in people. We all need to rise above all the bad stuff - and we need to get right behind our NHS and all frontline workers. I just hope when this is all over that they are rewarded for all their hard work.
"It's such a strange and overwhelming time for us all. We really all are in the same boat. I truly hope some good will come out of this awful situation and I believe it will."
The Man From Leith (The Best of Dean Owens) is out now on Eel Pie Records. Keep up with Dean at www.deanowens.com and view his online concert at: https://www.facebook.com/Channel7A/videos/2510349169214387/