The Scotsman Sessions #151: Ali Affleck & Lorenzo Cortes
Welcome to The Scotsman Sessions. With performing arts activity curtailed for the foreseeable future, we are commissioning a series of short video performances from artists all around the country and releasing them on scotsman.com, with introductions from our critics. Here, Edinburgh-based vintage jazz specialist Ali Affleck sings the Billie Holiday classic Foolin' Myself, accompanied by guitarist Lorenzo Cortes
For her Scotsman Session, Edinburgh-based American vintage jazz specialist Ali Affleck has chosen to sing a 1930s Billie Holiday classic, Foolin' Myself, accompanied by the French-based Colombian guitarist Lorenzo Cortes.
Cortes is just one of the historic jazz exponents with whom Affleck – a past "Best Vocalist" winner in the Scottish Jazz Awards – had hoped to perform during what should have been a breakout year for her, with engagements at major international events including Switzerland's Jazz Ascona and, on her music's hallowed home ground, the French Quarter Festival in New Orleans.
With her bands including the Copper Cats, the Gin Mill Genies and Bedlam Swing, Affleck is a familiar voice at Edinburgh's famous Jazz Bar and elsewhere. She was due to work this year with such notable early jazz exponents as New Orleans-born pianist and singer Joplin Parnell, Creole-style banjoist Don Vappie, saxophonist Ewan Bleach and the astonishing young New York-based multi-instrumentalist Colin Hancock, whose immersion in vintage jazz sees him recording on wax cylinders. And, of course, Cortes: "We really want to work together because he really nails that 1930s sound. He's phenomenal," says Affleck.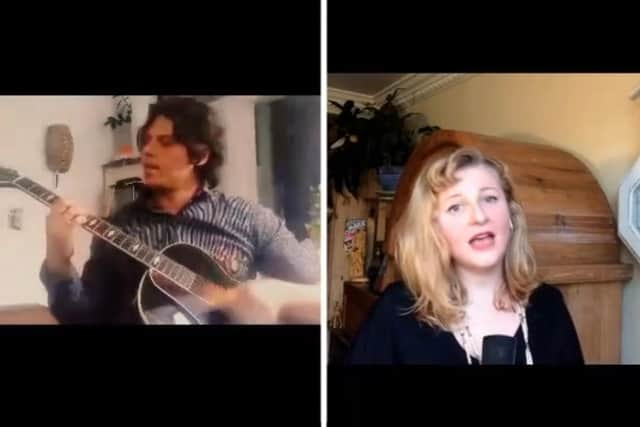 These plans having evaporated with the onset of Covid, she hopes to revive the project next year along with some of the cancelled festival and other gigs. In the meantime, she's planning what she hopes will be regular jazz sessions in the Palm Court of Edinburgh's Balmoral Hotel. Initially, these would be live-streamed or pre-recorded, in the hope that live audiences would ultimately return when relaxed Covid restrictions allow.
She has also working on an online Jazz Scotland Gala, featuring rising young vocalists such as Georgia Lucile and Lucca Manning along with herself, with a view to it going online around the New Year – "an emotional finale", she reckons, to a difficult year.