Amy Macdonald, star subject of the 150th edition of the Scotsman Sessions, is not a fan of the phrase "the new normal," with its implications of some form of business as usual. Understandable, when her original plan for 2020 was to release a new album and get it in front of her avid fans on tour this autumn.
Her fifth album, The Human Demands, was completed and released in October but, given that the Bishopbriggs-bred singer reckons "no song is finished until it's played live," that puts her in something of a creative limbo. When asked what it was like to record and release an album during a global pandemic, she replies, "in all honesty, a bit shit. It's difficult enough bringing an album out, with the constant anxiety and nerves, but add the pandemic into the mix and everything is heightened."
That said, Macdonald is getting used to virtual promotional work and public appearances, most recently at last weekend's online iteration of the Scottish Music Awards, the annual industry beano to raise funds for music therapy charity Nordoff Robbins, at which Macdonald received the newly minted Women in Music Award.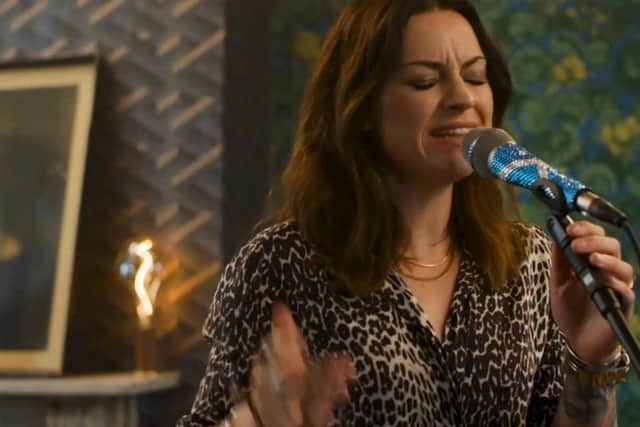 Macdonald heads off arguments about tokenism, saying "we have to have awards that specifically recognise women because it still isn't an equal playing field and that's across the board in every single part of the industry.
"Festivals get a lot of stick for not having a lot of women headliners or in the line-up but I don't think it's just down to them. It needs to be a collective thing – radio play, TV support, streaming support, it all needs to come on board so we can get to the point where there are loads of exciting new females breaking through that can hold their own and headline a festival. I think we're still a long way off that."
At the start of this year, Macdonald was limbering up for a summer of festivals at which she would debut her new album. Recording of The Human Demands was underway with her band and producer Jim Abbiss, known for his work with Adele and Arctic Monkeys, before everything went on hold in March and Macdonald locked down at home in Glasgow.
"It was a bit of a nothing period," she says. "It was just as uncertain for me as for everyone else but I can't really complain. I heard a great quote that summed everything up – that we're all facing the same storm but we're not all in the same boat, and I think that was a perfect analogy for the situation. Yes, it was scary and strange and difficult but I have a roof over my head and I'm healthy."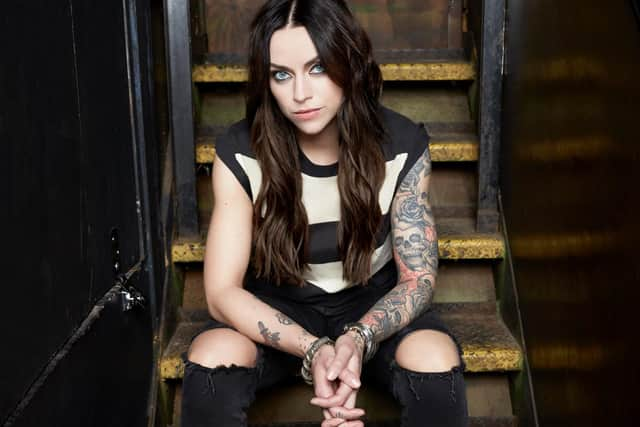 As soon as restrictions eased sufficiently in the summer, Macdonald and her musicians threw themselves into the completion of The Human Demands, with Macdonald and Abbiss living in the studio for the duration.
"It was quite intense," she says, "but we were just so happy to have something to focus on again after the crazy four months we'd had at home. It was nice to have a purpose again."
The Human Demands has been hailed for its maturity. Macdonald has always been something of an old soul since debuting aged 19 with the chart-topping This is the Life, but now she has caught up with her musical voice, naming her album in reference to the life choices and responsibilities that come with adulthood.
"When you get to your thirties, your social life changes quite dramatically," she says. "You get married, your friends are all having children and the life you had in your twenties has gone."
The Human Demands features a rare Macdonald love song, Fire, inspired by her husband, Partick Thistle footballer Richard Foster, as well as ruminations on the street where she grew up (Statues) and her parents' adventures as a young couple (The Hudson).
"All of the songs start with me so they're all kind of personal anyway," she says. "It's all responses and emotions I have had to certain situations but I've got to a point in my life where I'm getting quite reflective and taking stock of everything that's happened, cos it has been crazy. I signed my first record deal at 17 and my entire adult life has been in this industry."
Her Scotsman Session, which she recorded in London with her band before current lockdowns, features another album track, Bridges, which she describes as "a song about just being who you are and sticking to your guns."
For Macdonald right now that means "trying to get on with it, trying to be as upbeat as possible, and trying to stick to a routine as much as I can."
However, Christmas, if not entirely cancelled, is on the backburner. "I haven't even thought about it," she says. "Usually I'm so organised, I'm in there with the food order at the supermarket, but I haven't done any of that this year because it doesn't feel that warranted. It feels like this year has become such a nothing year that there's not really any excitement about anything. I'm hoping for it to fast forward and get to the spring and hopefully we find ourselves in a more positive place."
Macdonald has already made tentative steps into 2021 by booking a tour in April/May – "just a small one in case it all needs to change again," she says. "For me, an ideal 2021 would be that that could go ahead and through the summer I could get out to festivals, start playing the album live and be able to connect with people again, be able to travel with my band again and have that bit of normality back.
"I said to my manager that I would never complain about an early morning flight ever again! What I would give to be on a crack-of-dawn Ryanair – something I never thought I'd say. I'll be absolutely buzzing for my 4am lobby call."
A message from the Editor:
Thank you for reading this story on our website. While I have your attention, I also have an important request to make of you.
The dramatic events of 2020 are having a major impact on many of our advertisers - and consequently the revenue we receive. We are now more reliant than ever on you taking out a digital subscription to support our journalism.
Joy Yates, Editorial Director