She was working in Australia, in an award-winning run of a Liz Lochhead play that had started life in the basement Oran Mor in Glasgow.
Fast forward 12 months and she has just launched her own podcast, quizzing leading figures from the Scottish arts world in The Cultural Coven.
In between times, Edinburgh-based Roy has worked on a comedy film with Dougray to help sell season tickets for Hibernian Football Club, has fundraised for charity and been a regular childminder.
Roy recalls: "I got back from a five-week transfer of Liz Lochhead's Tartuffe a week before lockdown.
"We'd scored a fairly significant international success by winning a 'critics choice' award out there and expected it to tour Scotland in 2020.
"The big shift has been I'm now hosting and co-producing The Cultural Coven podcast - which would never have sprung to mind without lockdown.
"It's all done remotely and I chat to stalwarts of the Scottish arts that I've previously worked with, it's great to learn more about friends and give my four-walls a break from my chat."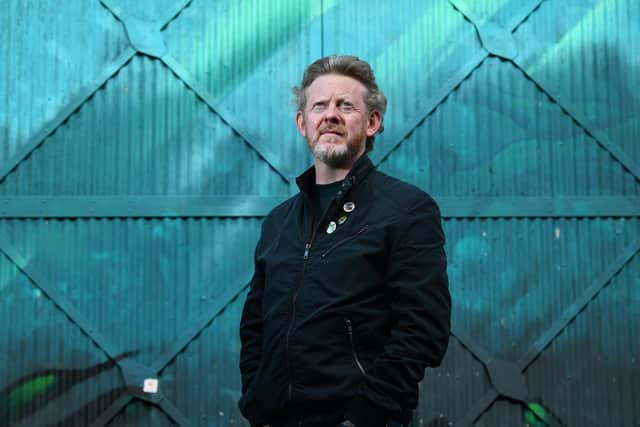 Glasgow-based actor Colin McCredie was doing some final studio work on his next film, The Last Bus, which also stars Timothy Spall and Phyllis Logan, a few days before the first lockdown was ordered last March.
Within months he was starring in one of the first major pieces of online Scottish theatre, Miraculous, an Ayr Gaiety comedy-drama about a forgotten Scottish indie-pop star - from his daughter Betsy's bedroom.
McCredie said: "In some ways, the start of lockdown felt quite good as everyone stopped asking what I was doing next and I wasn't looking at social media and thinking: 'I wish I was doing that.'
"It felt like the pressure was off a wee bit because everyone was in the same boat. Then the realisation dawned about how the hell we were going to get back to any form of work.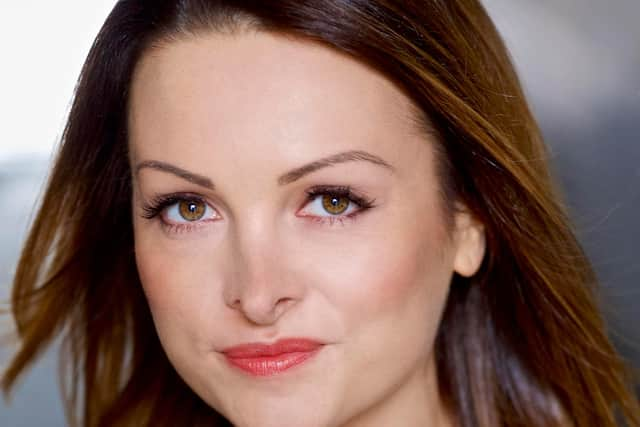 "We actually did Miraculous without any of us meeting up at all. We got sent equipment to use with our phones, and rehearsed and recorded all our scenes together on Zoom. We did it just like a film, one scene at a time. It was quite an invigorating process."
McCredie's last major theatre work had been as the star of A Christmas Carol at Pitlochry Festival Theatre over the 2019-20 season. When he returned last winter, it was for a completely different experience.
He said: "They were planning to do a promenade Christmas show through its garden, but when it had to be pulled a decision was made to turn it into a film by using the set of the show.
"It was amazing, because I got to go up to Pitlochry for a week and back working with real people again and I did some more filming work with them earlier this year.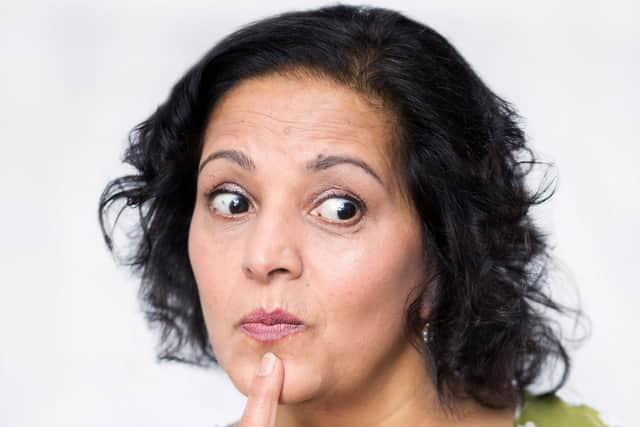 "I'm hopefully going back to Pitlochry to work on their outdoor summer season, which is going to be unlike anything they've done before and will be a bit like a festival. At the moment, it's a case of nothing ventured, nothing gained.
"The last year has worked out far better than I thought it would be – that was done to technology but also down to theatres like Pitlochry taking risks on things. I'd love to have seen more theatres doing the same."
Actor, writer and comic Lubna Kerr was forced to abandon plans to stage her her first solo show at the Edinburgh Festival Fringe last August.
But she has since performed at virtual comedy gigs, developed her first play, starred in a short film, appeared as a radio pundit, joined a campaign to raise the profile of women of colour in Scotland and launched her own podcast, Just Being Human.
She said: "Doing zoom comedy gigs has raised my profile in a huge way. I've been asked to do paid gigs for charity which I wasn't doing before.
"I decided to be more active on Twitter and it's been a great platform for me.
"I love to network and have an opinion and social media gives me that opportunity.
"I've now gigged in Seattle and Los Angeles, as well as all over the UK. Online has exploded for me, both for acting and comedy. I've loved doing it."
A message from the Editor:
Thank you for reading this article. We're more reliant on your support than ever as the shift in consumer habits brought about by coronavirus impacts our advertisers.
If you haven't already, please consider supporting our trusted, fact-checked journalism by taking out a digital subscription.
Joy Yates
Editorial Director