The Reeling: Stage set for new festival in one of Scotland's biggest public parks
Organisers make gender balance and sustainability pledges
It is the new Scottish music festival which will be staged in the heart of the country's biggest public parks – with a mission to help improve the global environment.
Rouken Glen Public Park, on the outskirts of Glasgow, is about to play host to the launch of Central Scotland's biggest weekend gathering of trad music fans and performers.
Up to 5000 fans are hoped to turn out on each day of The Reeling, Scotland's newest music festival, which is hoped to capitalise on the strength of Glasgow's trad music scene and the popularity of summer festivals staged in the Highlands and Islands.
Organisers have pledged that sustainability will be at the core of the event, which will be launched in a tree-lined arena this weekend.
A shuttle bus service will be running between Buchanan Bus Station in Glasgow and the festival site.
Organisers have also joined a 5000-strong global moment of companies and organisations pledging to put one per cent of proceeds from ticket sales to help support the work of environmental organisations around the world.
The festival has also committed to have a gender-balanced line-up of acts from its inaugural edition.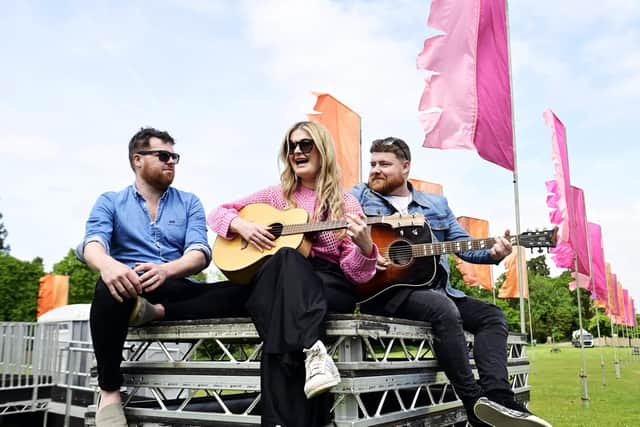 Among the festival favourites appearing will be headliners Peatbog Faeries and Skerryvore, as well as Talisk, Rura, Breabach, Face the West, Blazin' Fiddles and Heron Valley.
Singer-songwriter Cammy Barnes has been confirmed as a last-minute addition to the line-up days after reaching the semi-finals of Britain's Got Talent.
Festival director Michael Pellegrotti has launched The Reeling after several years as a director of the Skye Live Festival, which attracts thousands of trad fans to Portree.
He said: "I've been thinking about doing an event like this for a number of years.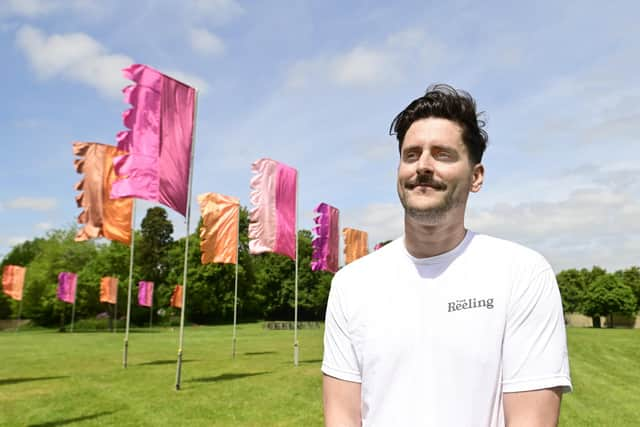 "There are a great events like Celtic Connections in the central belt, but there hasn't really been a summer festival for this kind of music, which has been really growing in popularity over the years. It really felt like this year was the right time for it.
"I was looking about for site. I knew I wanted to do something in Glasgow and was quite keen to do something in the south side, because I live there. Rouken Glen Park just felt like the perfect site for it."
Other singers in the line-up include Iona Fyfe, Rachel Sermanni, Josie Duncan, Megan Henderson, and Beth Malcolm.
The festival will feature a showcase of Gaelic culture in partnership with the arts organisation Fèis Phàislig, a pop-up restaurant run by Skye's celebrated Café Cùil and cocktails created by The Woodsman Whisky.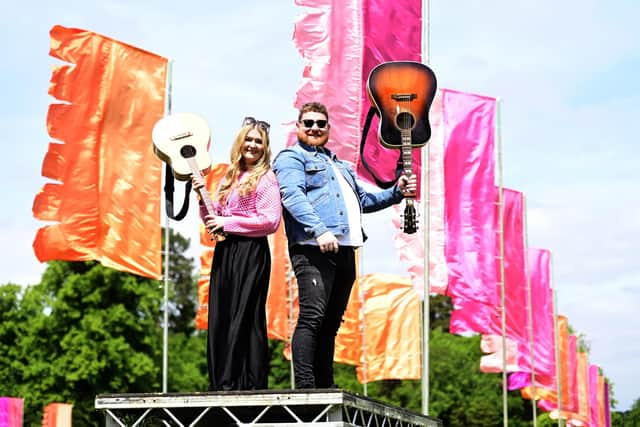 Mr Pellegrotti added: "We've signed up to the Keychange pledge, which commits as to having a gender balanced line-up from year on.
"It's really important to me that stages reflect humanity – there are not enough women appearing on them at the moment.
"We've also signed up to 1% For The Planet organisation, which means that 1% of all revenue from the festival, including tickets, merchandise beer sales and sponsorship will go to environmental causes."That's really important because everybody is taking and taking from the planet. It's important to give something back and put the planet before profit or there won't be much left for us in future and we won't have beautiful places like this to enjoy."
Comments
 0 comments
Want to join the conversation? Please or to comment on this article.