Taylor Swift donation: why the singer donated £23k on Go Fund Me to help A level student Vitoria Mario go to university in the UK
The student was left without funding or loan options which is why she turned to online fundraising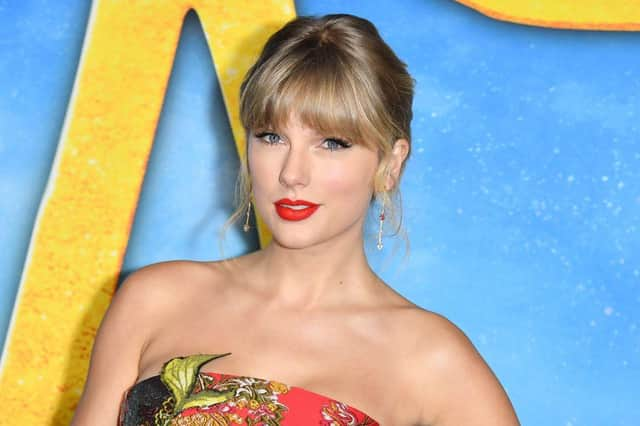 Award-winning musician Taylor Swift has donated money to help an A level student attain her dream of going to university to study mathematics.
This is everything you need to know.
Who did Taylor Swift donate money to?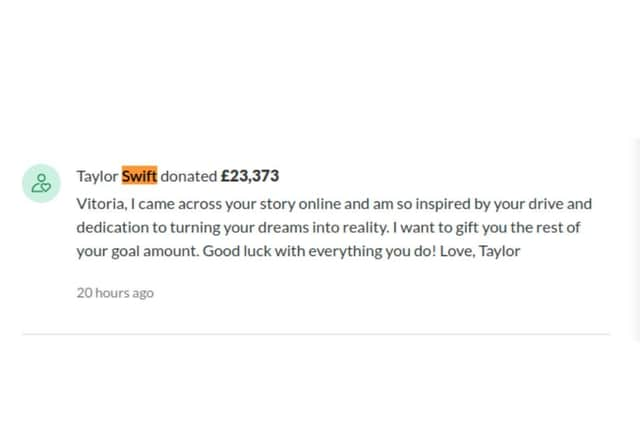 The page explains that Ms Mario is "a young Black 18 year old with a dream".
She had received a conditional offer to study mathematics at the University of Warwick, however, she was in a position of uncertainty due to her circumstances.
"I have lived in the UK for 4 years now, after migrating from Portugal to live with family in Tottenham. The socio-economic barriers of not being eligible for maintenance loans/grants is due not only to not having 'Home' status, but also because my family are low income, and unable to help me self-fund through university," Ms Mario explains on the Go Fund Me page.
In the financial breakdown for the four year course, Ms Mario estimated that she would need £24,000 for accommodation, £3,000 for equipment like a laptop and textbooks, and £13,000 for living costs like food and electricity, so Ms Mario set a goal of £40,000.
Why did Taylor Swift donate money to her?
On the Go Fund Me page, you can see previous donations from people and on 20 August, there is a donation from a user called Taylor Swift.
At the time of Swift's donation, Ms Mario had reached only half of her £40k target.
The user donated £23,373 and left a note: "Vitoria, I came across your story online and am so inspired by your drive and dedication to turning your dreams into reality. I want to gift you the rest of your goal amount. Good luck with everything you do! Love, Taylor."
Now, the Go Fund Me page has exceeded Ms Mario's initial goal of 40k, with a current total of £42,632 at the time of publication.
How did the student react?
Speaking to BBC Radio London's Vanessa Feltz, Ms Mario said: "I didn't even know what to do. Even the message was really nice.
"I don't know how [Swift] saw it. If it was someone from the UK, I would be less surprised."
She added that she wanted to "thank [Swift] with all of [her] heart".
Swift has not made any public announcement or acknowledgement regarding the donation, but this isn't the first time that she has quietly made a monetary donation to those in need.
Has Taylor Swift made donations in the past?
Swift has made previous impromptu donations to fans in the past.
During the pandemic, she donated $3,000 (£2,423) to a fan who asked for financial support on social media platform Tumblr.
The fan shared a screenshot of the donation on her Twitter, writing: "I made a post on Tumblr about how I was scared I wouldn't be able to stay living in NYC because of what corona has done to the music industry. @taylorswift13 literally single handedly saved my ability to stay here. I cannot even believe my eyes right now."
Attached to the tweet was a screenshot of the donation that reads: "You received $3,000 from Taylor Nation, LLC."
In addition to the donation was a note, which read: "Holly, you've always been there for me. I want to be there for you right now. I hope this helps. Love, Taylor."
Other fans affected by the coronavirus pandemic have reported receiving donations from the singer on Twitter as well.