Tattoo chief vows to shed its 'tartan and shortbread' image as comeback plans for 2022 are revealed
The new chief executive of the Royal Edinburgh Military Tattoo has vowed to overhaul the event by shedding its "tartan and shortbread" image to help attracting a younger, more Scottish audience in future.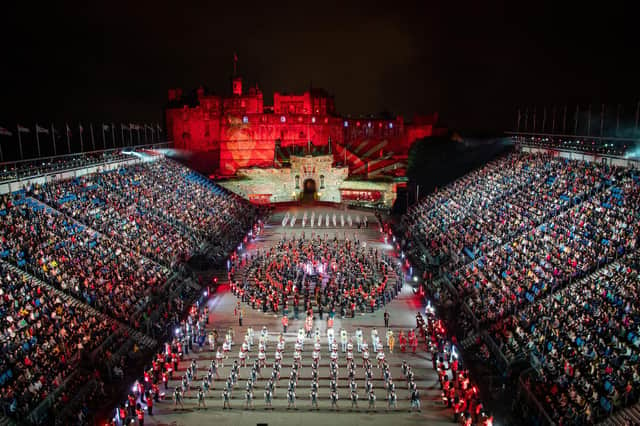 Major General Buster Howes, who was appointed last year, has revealed plans to light up the castle esplanade for the first time, deploy state-of-the-art digital mapping technology to transform the look of Edinburgh Castle and create moments to get audience members out of their seats.
An official announcement about the Tattoo's return after a two-year pandemic-enforced hiatus has declared it will be "bigger and better than ever before."
Major General Howes said the 2022 event would mark "a new era" for the Tattoo, which has been staged at Edinburgh Castle esplanade since 1950.
A more dramatic beginning and finale, as well as new sound and light effects, are promised as part of a "new creative direction" aimed at helping the Tattoo become a "net zero" event by 2030.
However the show will run for nearly half an hour less than in recent years and have shorter sequences.
Major General Howes said: "Our intent is that people will absolutely notice a difference when we return.
"We'll be adjusting the flow of the show. It had become too long and we had become slightly in love with our own proposition. We want to make it a lot punchier. Attention spans are a lot shorter than 10 years ago.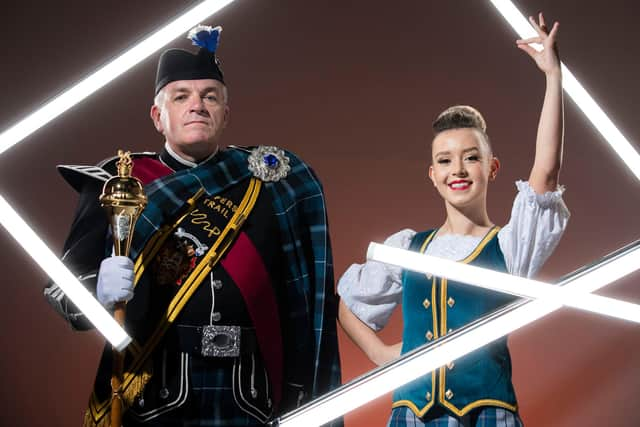 "The start of the show will be a lot more impactful. It previously took a long time for the show to begin and there was a lot of flummery with senior people arriving and red carpets.
"We will have a fast start in future and the show will be consistently energetic."
The overhaul for the Tattoo – planned under a new strategy branded Performance in a New Light - is aimed at shaking up the event's "staid" image and attracting more people to attend on a regular basis rather than see it as a "bucket list" one-off.
The rethink is expected to see more of Scotland's up-and-coming musicians offered the chance to perform in the show's entire run.
Major General Howes added: "There will be a powerful narrative behind each show in future – people will be able to follow an episodic story.
"We're doubling our production budget for next year rather than hoping we will be good enough or looking to replicate what we did in 2019.
"We don't want to subvert the brand or turn the Tattoo into a Kylie Minogue show. We need to be clear about what our proposition is. There will still be recognisable and much-loved elements.
"The core of what we do is Scottish and military, but it doesn't have to be all 'Black Bear' and Scotland the Brave.'
"We've got to stimulate the local populace to see this as their event and not some contrived construct of Scottishness, or tartan and shortbread. It has to be resonant, authentic, exciting and contemporary.
"One of the things we're particularly conscious of is the average age in our audience is 54. There's an idea that the Tattoo is a bit staid and isn't for younger generations.
"We don't want to alienate people who are looking for certain things, but we want to bring in fresh blood."
Comments
 0 comments
Want to join the conversation? Please or to comment on this article.