Sunset Song: Writer Morna Young to become first woman to adapt classic story for the stage
When Morna Young was first tasked with reading a classic Scottish novel at high school, she got no further than the end of the first chapter.
But after initially struggling with Lewis Grassic Gibbon's Sunset Song, the story of a young woman growing up in a farming community in the north-east of Scotland would go on to become her most beloved book, which she would repeatedly return to.
Now the Elgin-born playwright, musician and actress is to become the first woman to adapt the iconic book, first published in 1932, for the stage.
The story follows Chris Guthrie through late adolescence, love, marriage, childbirth and widowhood after the outbreak of the First World War.
The "radically reimagined" stage adaptation, a co-production by the Royal Lyceum Theatre in Edinburgh and Dundee Rep, will see on-stage musicians perform a live score created by leading Scottish composer Finn Anderson, whose new musical A Mother's Song premiered in Stirling earlier this year.
Described as "a play with music" by Young, her adaptation has been announced seven years after Sunset Song was voted Scotland's favourite novel in a public poll, ahead of Iain Banks's The Wasp Factory, Alasdair Gray's Lanark, John Buchan's The Thirty-Nine Steps and Muriel Spark's The Prime of Miss Jean Brodie.
The new stage show is a centrepiece of the Lyceum's 2023-24 season, which will also feature new stage adaptations of the Muriel Spark novel The Girls of Slender Means and a new Edinburgh-set adaptation of the Robert Louis Stevenson classic The Strange Case of Dr Jekyll and Mr Hyde.
Sunset Song will be the the first brand new stage incarnation of the story since Alastair Cording's adaptation, which premiered at the Tron Theatre in Glasgow in 1991 and was revived in 2014 for a production that Young performed in and composed the music for.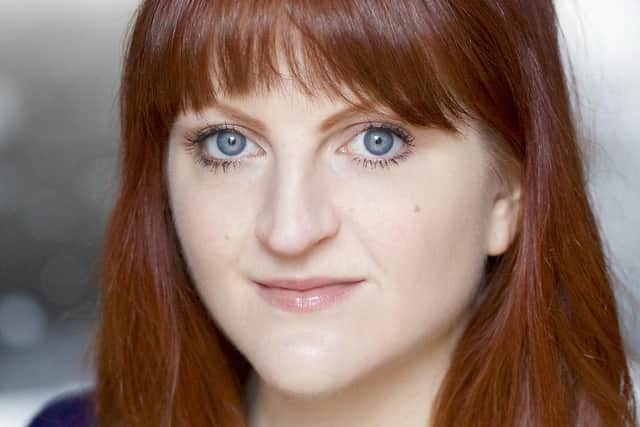 More recently, Young wrote a "a love letter to Sunset Song" for a project led by the Scots Language Centre. She said: "Sunset Song was part of the syllabus when I was at Elgin Academy and I read it when I was around 14.
"I can still remember reading the first chapter and going 'I just can't get into this'. My teacher told me to read the second chapter and then go back and read the first chapter again. I just got absolutely hooked – that was it for me.
"Partly it was the connection with the landscape that really spoke to me, but most of all it was Chris Guthrie.
"When I was writing my love letter to Sunset Song, I felt that the idea that has stuck with me over the years is about being torn between where you are from, the language and the land, and another side of yourself that is more about being academic and learning.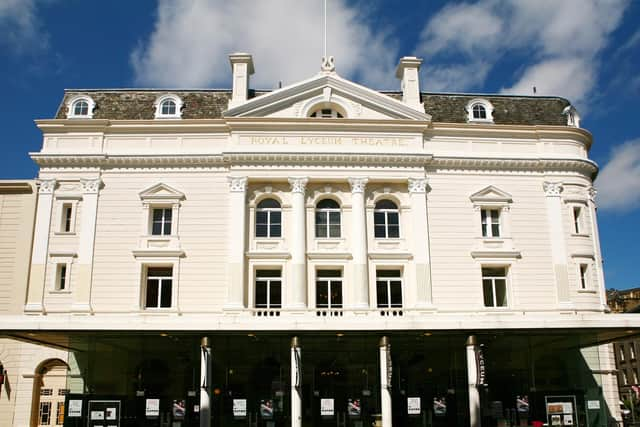 "I think that it is a journey that so many people have faced along the way. Even with my physical voice, I've had such a journey growing up as a north-east Scots speaker, going into rooms where no-one understood me, learning how to speak English, and moving between my Scots voice and my English voice."
Young made her name with award-winning debut play, Lost at Sea, which focused on the return of a young woman to a fishing village searching for answers about her father's death, which was inspired by the death of her own father.
Her most recent success has been with The Stamping Ground, a stage musical set in a Highland community that features the songs of Gaelic rock band Runrig and is on tour around Scotland.
Young, who is working with director Finn den Hertog on the Sunset Song adaptation, said: "There are so many books that you read once and never pick up again. But Sunset Song is a book I've constantly gone back to and every time I've taken something new from it.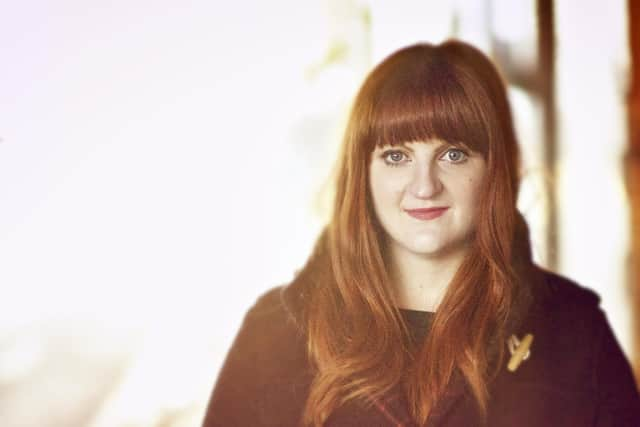 "The fact that so many people will have read Sunset Song for the first time in school and yet 20 years on it still stays with them says so much about its emotional scope and integrity.
"The character of Chris speaks to so many people, that's the real heart of Sunset Song. It's a story of human resilience and the journey of life that we face, with all of its highs and lows, against this backdrop of the everlasting land.
"Our small human lives on this epic landscape and our human connection to the land is something that has always been there in all my work as a writer."
Anderson said: "The production will feature a dynamic live score, bringing to life the wild intensity, beauty and full emotional scope of Gibbon's novel. Performed by on-stage musicians, the original music will hint at Scotland's folk traditions, whilst fully embracing an adventurous and contemporary musical palette."
Sunset Song was adapted into a six-part BBC series in 1971, which saw Vivien Heilbron play Chris Guthrie, while Agyness Deyn took on the role for a 2015 feature film. Writer and actress Gerda Stevenson dramatised the novel for a two-part BBC radio series in 2009.
Young said: "I have a bit of a secret list of dream projects and Sunset Song has always been on it. I'm feeling pretty fortunate to get the chance to do this – it's such an exciting opportunity.
"One of the things I've been really keen to do is go back to the book and, as a north-easter and as a woman, find my own Chris Guthrie. Her character is just so layered and alive, and her voice is so relevant right now.
"Part of the joy for me is that if I feel a wee bit terrified about doing something, then I feel in my bones that I'm doing the right thing because I know I'm going to be going on a journey with it and it's going to be something new. But Sunset Song is a book that I've grown up with and I feel that it's really in me. I feel like I was really born to do this show."
Comments
 0 comments
Want to join the conversation? Please or to comment on this article.