Succession: Brian Cox on the show's huge plot twist and the Logan Roy 'mystery'
*Spoiler alert* This article contains spoilers for the third episode of the fourth season of Succession.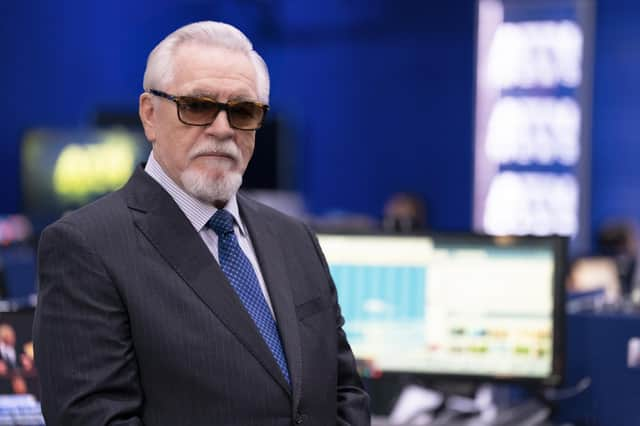 Brian Cox says he is "proud" of himself that he managed to keep the huge plot twist in the final season of Succession under wraps – as he helped fuel conspiracy theories about his character.
Fans were left stunned at the apparent demise of media tycoon Logan Roy in the third episode of the fourth series of Succession.
The Scottish stage and screen star dies off screen on his private plan after deciding to shun his eldest son Connor's wedding.
Dundee-born Cox has revealed he shot the scenes in the latest dramatic episode in July after being told that Roy was going to be killed off just before filming began on the fourth season.
However Cox, who has given a number of interviews about the latest episode of Succession, admitted that he had a "secret sort of fantasy" that his character was actually still alive.
He told the website Vulture said: "It was hard to keep a secret all that time. It was a long time. When did I die? God, I think it was last July.
"I'm very proud of myself because I've never been able to keep secrets and this is one secret I actually did rather well on."
Discussing the brief glimpses of his character on his private plan in the new episode, Cox said: "We had to be very careful about giving away the game. I came in three episodes later (than when the rest of the episode was filmed) to do the death thing, and I didn't do anything. I just lay there and had the phone by my ear.
"That's why I think there was a very strong contention and very strong reason to think that maybe he's not dead at all. Maybe it's all a ruse! If you think about it, the last image is a body bag. Anybody could be in that body bag … There's a possibility."
Speaking on HBO's Succession podcast, Cox admitted he had a "secret sort of fantasy" about his character, even suggesting Logan Roy was alive and well "somewhere in the north of Scotland."
He added: "We don't actually see Logan die.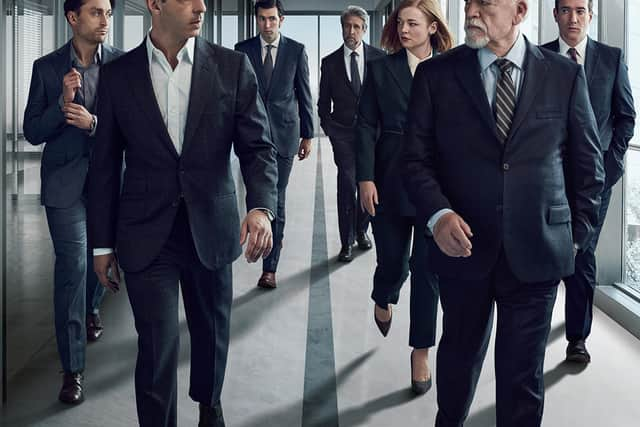 "We know about it, we hear about it; but we don't actually see it. We don't even know if that body at the end of the episode is Logan's body.
"So there's a sort of mystery — is Logan dead? Or is he just gone to somewhere else? Or is he testing his family to see how they're going to react when he's dead. That's the other attitude. "You see, I'm much more imaginative than people give me credit for. That's my feeling about it. I just thought that maybe he's not dead."
Speaking in a behind-the-scenes video Succession's creator, Jesse Armstrong, said: "We didn't really have a death scene for Logan, and that was obviously intentional.
"We wanted to capture a feeling of death that people experience in the modern era, of separation of communication over phone and email.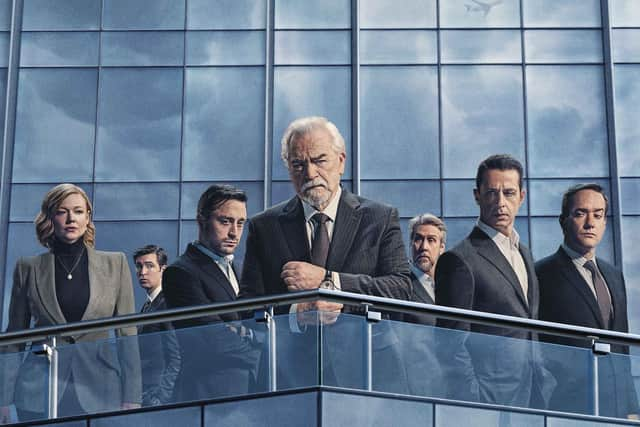 "Shooting the episode, honestly, it was quite exciting because it felt high-risk."
Cox said he felt his departure was "a bit early" when he was told of the plans for the final season.
He added: "I didn't mind dying. We all die. It is inevitable. The one way you can complete the show is with Logan dying. Within the rigour of Jesse's work, it was the only answer. It's the way he had to do it."
Jeremy Strong, who plays Kendall Roy, said: "When Jesse told me that was going to happen I wasn't terribly surprised. I thought it made sense, dramaturgically.
"Then when I read the scripts I found it shocking and emotionally devastating.
"You are trying to live with and embody the death of a parent. It was hard.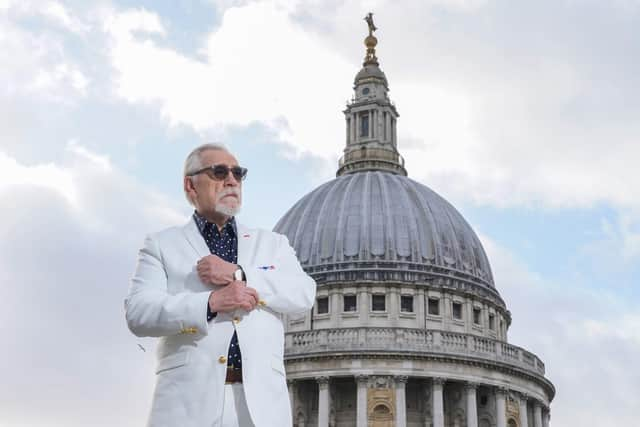 "One of the things about this show is that time and time again I will be given something that I think 'this is the limit of what I'm capable of as an actor, here is my wall.' You have no choice but to go through that. This episode was one of those."
Armstrong added: "There's a couple of factors that play into where Logan's death falls in our narrative trajectory.
"One is a base one of 'maybe it will surprise people.' I'm not immune to such thoughts of wanting to keep the show exciting and fresh.
"Much more prominent was the feeling that if we're going to do this we don't just want to see people crying, have a funeral and then be done with the show. We want to see how the death of someone significant rebounds around a family.
"I was very nervous to tell him (Cox) because there are lots of anxieties about whether it is the right creative decision and anxieties that someone who I love working with and has been at the centre of the show will feel rejected on a human level for not being in it anymore.
"He took it like a total pro. He was professional, decent and kind enough to make it a pretty good meeting, but a sad and significant one."
Cox said: "When you're playing a part that is removed in that way, yeah, it has an effect on you. You feel 'hang on, this is one of the greatest pieces of work I have been involved in and suddently it is no more.' But it reflects what our existence is about because we're here for a time and then we're gone.
"When you work with the genius of someone like Jesse it's always sad when that comes to an end, there's no question about it, because you've had such great respect.
"It's going to be hard, when the public see that he's gone in episode three, I think they're going to find it tough. They've lived with Logan for so long they're going to miss him."
Comments
 0 comments
Want to join the conversation? Please or to comment on this article.