Fringe Society website chief executive Shona McCarthy has warned that any eagerness to restart the Fringe this summer "must be tempered by a sense of caution and responsibility."
She has also urged caution over the prospect of "a fun-packed summer in Edinburgh" this year, despite the "encouraging" prospect of restrictions being eased before August.
Performers, promoters and venues were given the green light to start planning their return last week, the day after the Edinburgh International Festival unveiled plans to bring back live events.
Ms McCarthy said there had been a "positive response" to the announcement, but admitted it was only the start of the Fringe's recovery process from last year's Covid cancellation.
Scotland's latest route map out of lockdown envisages the reopening of venues for limited capacity events on 17 May.
It is hoped audiences of up to 400 will be allowed at indoor shows by the end of June, but there is no clear guidance yet for anyone planning events later in the summer.
The Scottish Government has not given a provisional date for the lifting of social distancing restrictions, despite Prime Minister Boris Johnson's timetable envisaging this happening in England by 21 June.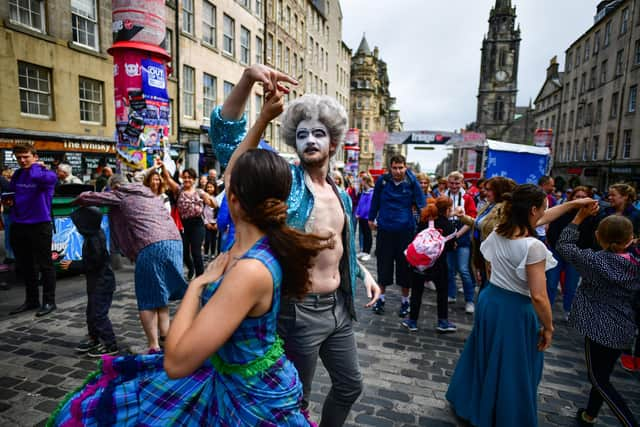 The latest announcement from the Fringe Society, which plans to take bookings for shows from 5 May, was made as the Scottish tourism and hospitality sectors prepared to reopen on Monday.
Ms McCarthy said: "This is an exciting moment for the Fringe Society. It means all the preparatory discussions we've been having – with artists, venues, government and all members of the Fringe community – can finally be translated into action, with visible results.
"The positive response we had to last week's announcement only confirms what I knew in my heart – that there are many people out there who are just as excited and eager as we are to see the Fringe return.
"I recognise any eagerness to restart the Fringe must be tempered by a sense of caution and responsibility.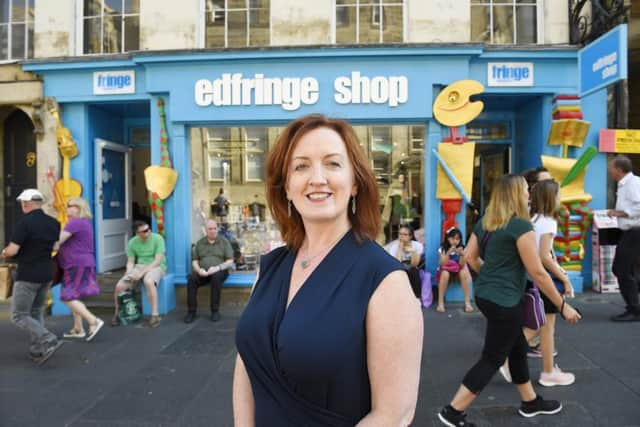 "We continue to work closely with Scottish Government and the council, and keep a close eye on official guidance as it emerges and develops, using it to inform every decision we make.
"The most recent news indicates some easing of restrictions by the end of June, which is definitely encouraging, but if the last year has taught us anything it's that things can change at very short notice, so for those dreaming fervently of a fun-packed summer in Edinburgh, we strongly recommend an attitude of cautious optimism at this stage.
"It's also important to remember that this year's Fringe won't be the same as it was. Even as restrictions relax, we still expect to see some form of social distancing and other safety measures in Edinburgh this August.
"We'll work with venues and other partners to figure out how best to use this information as it develops, creating clear guidance for audiences and participants.
"All of our plans are being made cautiously but optimistically, and as ever, public health will be our priority. But we can take heart in the fact that the Fringe is happening."
A message from the Editor:
Thank you for reading this article. We're more reliant on your support than ever as the shift in consumer habits brought about by coronavirus impacts our advertisers.
If you haven't already, please consider supporting our trusted, fact-checked journalism by taking out a digital subscription.
Neil McIntosh
Editor