The National Museum of Scotland has announced it has secured the casket, thought to have been produced at a hearing ordered by Elizabeth 1 against Mary in 1568.
The acquisition of the casket, which is now on display at the Edinburgh attraction, has avoided the risk of it going overseas if it been put up for auction.
The Scottish Government has helped acquire the casket from the East Lothian-based Hamilton dynasty, which has owned it since 1674. The proceeds would will secure the future of historic Lennoxlove House, the home of the current Duke of Hamilton, near Haddington.
The so-called "casket letters" were used to implicate Mary and her third husband, the Earl of Bothwell, in the murder of her second husband, Lord Darnley, although they are believed by many experts to have been doctored.
It is thought the casket was originally given to Mary by her first husband, Francois, and came to Scotland with her in 1561.
Its long-standing association with Mary is said to have kept it preserved for more than 450 years.
Dr Anna Groundwater, principal curator of renaissance and early modern history at the museum, said: "The casket was made in Paris in the late 1400s, early 1500s. It's an extremely rare and superb piece of French craftmanship because silver from this era was ordered to be melted down to pay for its armies.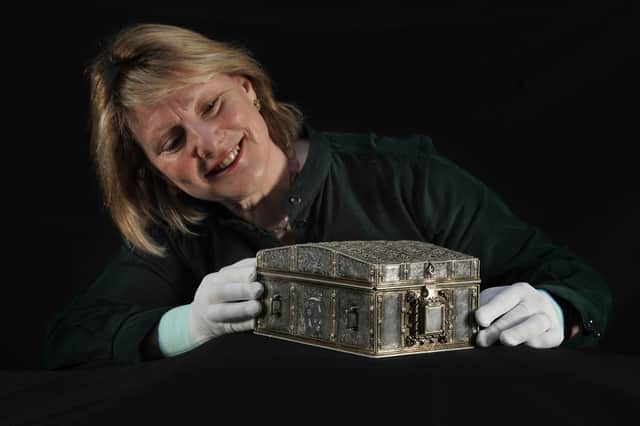 "As far as we know, this casket has no comparators anywhere else in Europe.
"But what gives it is renown is its association with one of Scotland's most iconic historical figures."
A casket appears in official records following Mary's arrest and imprisonment in 1567, when it was said to have been discovered in the hands of a servant of Lord Bothwell.
Mary escaped Lochleven Castle and fled to England, hoping for the support of her cousin Elizabeth I of England, who insisted she cleared herself of the murder of Lord Darnley, whose home was killed in an explosion in Edinburgh. However, Mary was not allowed to attend the inquiry at Westminster where a casket and its contents were used in evidence.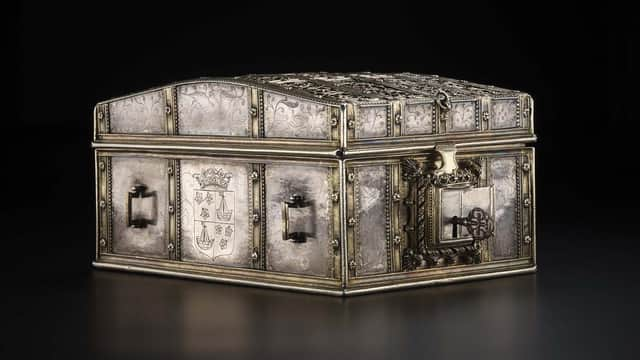 The letters were said to be key to Mary remaining in captivity for the rest of her life, but are widely believed to have been heavily forged or manipulated.
Dr Groundwater added: "What's extraordinary is that the casket's story was actually written down around 1680 by the secretary to Anne, Duchess of Hamilton, who had recently purchased it from the Douglas family.
"We still have the handwritten note that says it belonged to Mary and, even more intriguingly, that it contained letters between Mary and the Earl of Bothwell.
"The casket played a central role in Mary's downfall. After she was overthrown in 1567, a casket was seized and forcibly opened. There are no records of what was found inside it.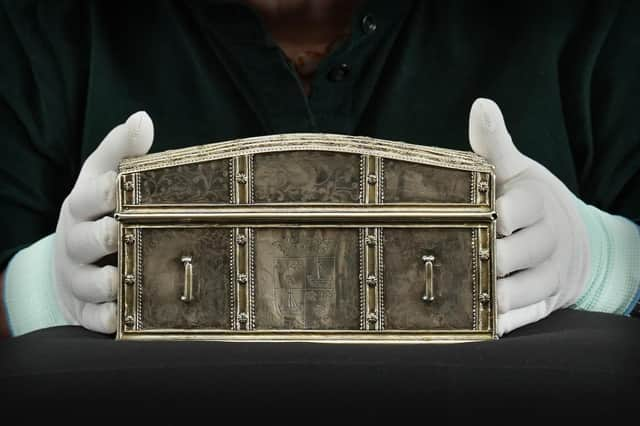 "A year later it was taken to London and produced in evidence at Westminster against Mary at a hearing ordered by Elizabeth I.
"When it was dramatically opened it contained letters, love sonnets and two marriage contracts."