Scottish Moulin Rouge dancers tell us about being part of the glamorous Paris show
They'll be doing the can-can in the historic windmill building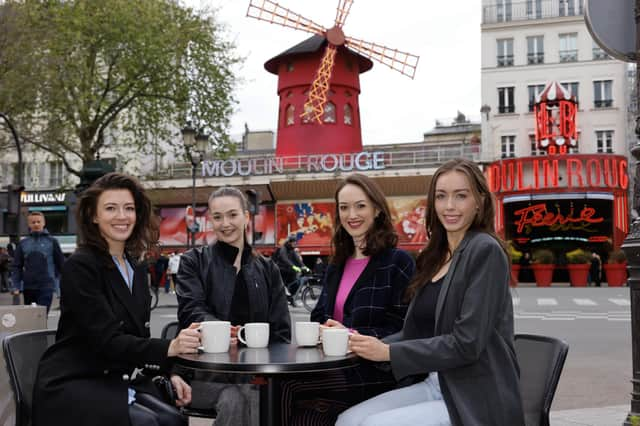 The Auld Alliance is strong at the Moulin Rouge in Paris.
They've now taken on four Scottish dancers - the most they've had - to be part of the cabaret, which attracts 600,000 spectators every year.
The current show, Féerie, was created to celebrate the destination's 134th anniversary and features feathers, sequins and, of course, a rendition of the can-can.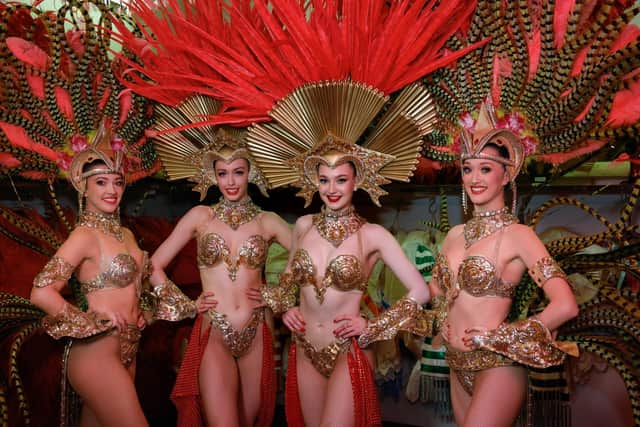 Ashlie Fairfield and Julia McCracken have been added to the cast, and will join the established dancers, Lucy Monaghan, who has been there since 2013 and Michaela Rondelli, 29, from Almondbank, Perthshire, who started in 2016. We asked them about the job.
Julia McCracken, 22, Kilmarnock
"Getting the job was a pinch me moment. This is my first professional dance contract since graduating. Lecturers and friends at college would often say to me that the Moulin Rouge was somewhere they could picture me working. Now that I have achieved it, it feels surreal.
It is a dream job for hundreds of girls across the world, with only so many new dancers being brought in every six months. Sometimes I have to remind myself that I am extremely lucky. I remember in July 2022, before the audition was advertised, seeing a picture on the Moulin Rouge Instagram of a dancer in an extravagant costume and thinking, "This is to die for, I will be in it one day" and here I am wearing that exact costume every night on stage. When I saw the post about the audition in London, back in September 2022, I jumped at the opportunity.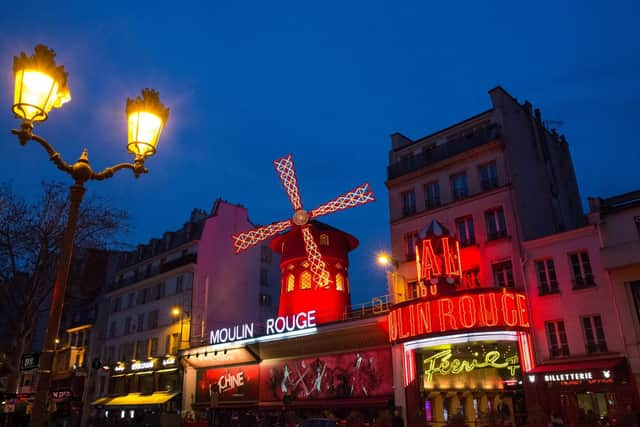 My day is different from the average person's schedule. I wake up around 1.30pm and have the whole day free, so I usually spend it with my flatmates. We go for food or coffee, to the shops, or just get outside. I go to work at 7.30pm to start getting ready. Our first show starts at 9pm and the second at 11.30pm. We do two every night six nights a week. It can be exhausting but the glamorous side to it, and performing in front of a huge audience every night, definitely makes up for that.
I saw the show with my family a month before I started the job and loved it. During the rehearsal period, they would have new girls take turns in pairs to watch the show a couple of times, allowing us to gain a better understanding of the choreography and places on stage while we were learning the numbers. Adapting to life in Paris was easier than I thought it would be. I was lucky enough to be given accommodation through the Moulin Rouge and I'm still currently living there with the three other new girls".
Lucy Monaghan, 30, Glasgow, Moulin Rouge dancer since 2013
"Our associate artistic director, Janet Pharaoh, holds auditions all over the world from London to Melbourne. They start with over 150 dancers and cuts are made throughout the day so it's very competitive. The process can last for six hours and puts dancers through their paces with multiple dance styles required to demonstrate their technique, personality, musicality and flexibility.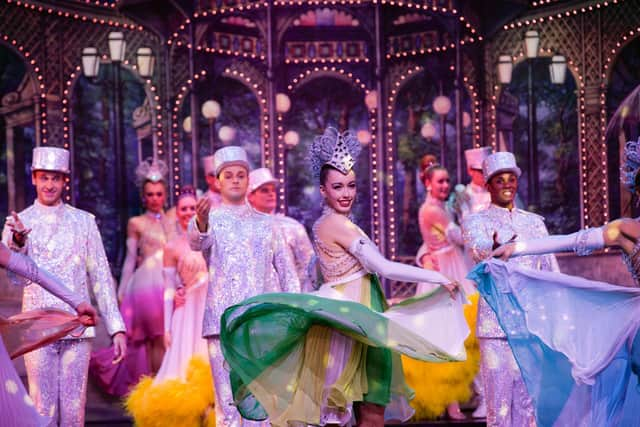 On the days I'm not rehearsing, I take dance classes to maintain my technique, swim or meet friends for lunch. Then I'm back at the Moulin Rouge in the evening to do two shows again. Everyone who comes to see it sees the glamorous and magical side but there's a huge amount of hard work involved behind the scenes.
When I first saw the show, I immediately knew that I wanted to be part of it. There's a full audience of 900 every night. We perform the original French can-can which attracts people from all over the world.
The costumes are spectacular. We have 1000 of them backstage and 800 pairs of shoes. Before starting to perform, we complete a four week intense rehearsal period, during which we learn how to wear them and carry ourselves with grace and good posture.
A dress for the French can-can has 200 metres of frills per underskirt in the colours of the French flag. It's a privilege to wear it and represent the Moulin Rouge. The final costume in Féerie has a large feather backpack that weighs 6kg and it takes 280 hours to make one of those costumes.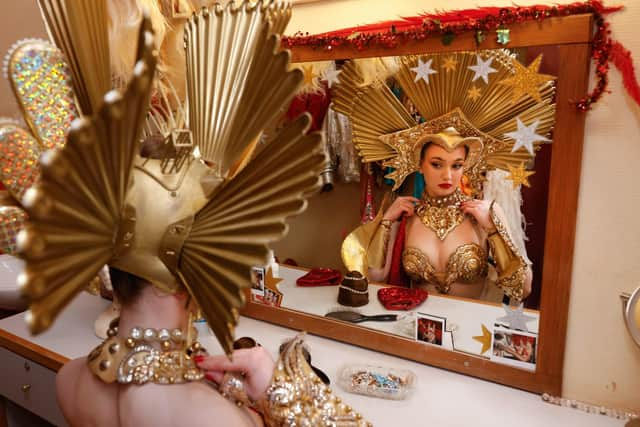 We are a company with 17 different nationalities and it's lovely having other Scots there, as well as friends from all over the world".
Ashlie Fairfield, 22, Glasgow
"When I found out I got the job I was filled with so much happiness and excitement. I have to pinch myself every day.
It was at the top of my wish list. At the age of 15, while I was a student at The Dance School of Scotland, I was cast in the role of a Paris showgirl at my end of year showcase. I enjoyed performing this style and it became my ambition to become a Moulin Rouge dancer. It's everything I thought it would be and more. Yes, it's hard work but it's worth it as I get to perform amazing choreography.
I never got to see the show before getting the job but I would watch videos, documentaries and research its history. It's where the famous can-can was formed and is an extravagant and high class production which sells out nightly. I love wearing all my beautiful costumes, they are handmade with such great attention to detail and feature crystals and feathers. It is such a privilege to wear them.
It's great having other Scottish girls working alongside me. We love to meet up to go for a coffee or to see the Paris sites, as it's a beautiful city. I do miss my family and friends and going for coffee in Glasgow's west end but they've visited three times already and are due to come out again soon".
Comments
 0 comments
Want to join the conversation? Please or to comment on this article.