Scottish Government accused of causing 'considerable damage' with Creative Scotland cuts
Holyrood probe condemns lack of progress to tackle 'perfect storm'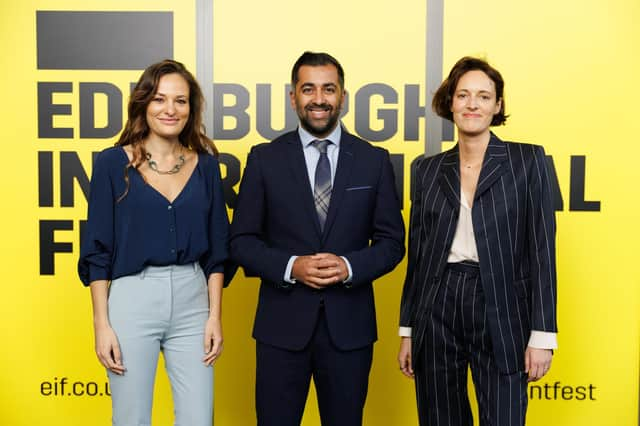 The Scottish Government has been criticised in an official Holyrood report for causing "considerable damage" to the "already fragile" confidence of the culture sector by imposing funding cuts and failing to get to grips with a worsening "perfect storm" of financial pressures.
A damning dossier from MSPs, which highlights "real concern" in the arts industry about the treatment of Creative Scotland, has called for "much greater urgency" to deal with the escalating crisis and ensure long-term funding is in place to allow organisations to properly plan ahead.
Holyrood's culture committee, which describes how the risks to arts organisations have "increased in severity," has warned of an "urgent need" for the government to restore confidence after it reinstated Creative Scotland's £6.6m cut, - a move branded "an extraordinary betrayal of the cultural sector" by campaigners.
First Minister Humza Yousaf has since suggested the £6.6m will be restored to Creative Scotland's reserves and has also promised to "more than double" arts funding over the next five years.
However Creative Scotland's funding cut has not been overturned for this financial year and it does not know its future funding from April 2024, despite a deadline passing last month for bids for long-term support.
MSPs said it was clear the 10 per cent cut - which forced Creative Scotland to raid reserves ringfenced for organisations turned down for long-term funding - had had a "considerable impact on the confidence of the sector as to whether it remains a priority for the government."
Their report warns of a risk of threats to organisations becoming "more severe" due to poor progress delivering previous commitments, including long-term funding deals and boosting the overall arts pot by ensuring culture is a "cross-government priority."
The dossier highlights concerns over a "misalignment" between the government's ambitions for culture and its arts funding, and the lack of a "clear sense" of how its own culture strategy, published in 2020, was informing its budget decisions.
It also raises concerns that Creative Scotland's cut was reinstated after MSPs started taking evidence on next year's budget, leaving "limited opportunity to consider the impact of this decision."
A government spokesman said: "Our investment in arts and culture will increase, so that in five years our investment will be £100m higher than it is now.
"However due to the cost crisis we have had to make difficult choices to live within our largely fixed budgets. Our ability to respond to the cost crisis is limited by the inactivity of the UK Government and the financial restrictions of devolution."
Lori Anderson, director of Culture Counts, which represents organisations across the sector, said: "The report recognises the wealth of evidence provided to clearly demonstrate that the perfect storm is far from over, and that sustained and significant challenges lie ahead.
"We agree there has disappointingly been 'limited progress' in developing new and innovative funding solutions, and in taking forward a plan for cross-portfolio funding. We echo the call to take this forward urgently."
A Creative Scotland spokeswoman said: "We welcome the culture committee's report, its scrutiny of culture budgets, and its recognition of the intense and ongoing financial pressure being felt by people and organisations.
"We were pleased to see the First Minister's recent commitment to increase budgets for culture. We look forward to hearing more detail on how this commitment will be implemented."
Comments
 0 comments
Want to join the conversation? Please or to comment on this article.