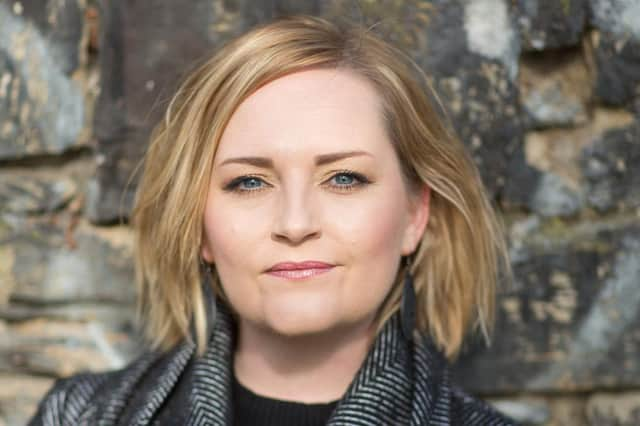 Poet and spoken word performer Jenny Lindsay has told how she was subjected to a prolonged 'hounding' after and lost work after being accused of transphobia.
Scottish PEN says there is a need for action to "stem the perpetuation of hatred online" and ensure writers can "express themselves without fear of harassment or violence."
In a lengthy response to the "sustained online smearing and harassment" of leading Scottish poet and spoken work performer Jenny Lindsay, it warned that the country's literary scene ran the risk of "the loss of supportive and welcoming communities and the alienation of writers from readers and each other."
The group said its survey had highlighted concerns that writers were now "wary of saying anything vaguely controversial", that debates on social media regularly descended into "a free for all catfight" and that there was growing pressure to "adhere to a kind of right-think."
Lindsay has told how she was the target of "a casting out" and a "shaming" in the wake of being accused of transphobia in 2019 after raising concerns on Twitter about a defence in a magazine of violent rhetoric against lesbian activists.
The Scottish PEN statement has been issued 12 months after the Scottish Poetry Library went public to raise concerns about "an escalation, particularly on social media, of disharmony, which is creating fractures that aren't sustainable or healthy in a small country like Scotland."
Lindsay recalled her treatment in an essay, entitled "Anatomy of a Hounding," in the The Dark Horse magazine in September.
She wrote: "We cannot have a healthy literary culture if we allow this to continue, and without our institutions supporting values of free, democratic, creative expression."The Scottish PEN statement reads: "Jenny's experience speaks to a wider issue in online communities, where a culture of fear leads writers to worry about being abandoned by their peers or implicated by association with others, many second-guessing how their work or even historic online posts could be misconstrued.
"Writers should feel confident in their ability to express themselves without fear of harassment or violence. We believe harassment in online spaces has a chilling effect on our literary culture.
"In an online world where the opportunities to get to know one another and to understand diverse experiences are already difficult, we risk the loss of supportive and welcoming communities and the alienation of writers from readers and each other.
"We're committed to playing a role in the creation of a healthy literary culture, which includes a range of opinions and perspectives that can be challenged, criticised and explored in constructive ways that do not include online bullying and campaigns of harassment."
Lindsay said: "Everybody outwith a very small group knows that something is going very, deeply wrong in Scottish literary culture right now - my situation is one very small part of that.
"I welcome more institutions attempting to grapple with these issues, which go far beyond just one topic, and certainly go far beyond my own situation.
"Scottish literary culture is at risk of serious cultural vandalism if we allow important issues to be reduced to the extremes and where a great deal of writers feel stymied to speak, or to explore certain issues in their work for fear of reprisals."
A message from the Editor:
Thank you for reading this article. We're more reliant on your support than ever as the shift in consumer habits brought about by coronavirus impacts our advertisers.
If you haven't already, please consider supporting our trusted, fact-checked journalism by taking out a digital subscription.
Joy Yates
Editorial Director