Scottish culture crowdfunders launched for drag queen, outdoor classroom, pop-up cinema and railway mural projects
A stage show aimed at boosting the profile of Scotland's rural drag scene and a horror film inspired by the reality of living with multiple sclerosis are taking part in an annual Scottish culture crowdfunding drive.
Creative Scotland's Crowdmatch initiative will benefit projects to transform a neglected railway tunnel into a new work of art and turn plastic discarded on the beaches into new plant pots.
The campaigns have been launched under the fourth year of Creative Scotland's partnership with the Crowdfunder platform.
The Crowdmatch initiative allows arts organisations, companies, artists and performers to secure up to £10,000 in match funding for their own crowdfunding efforts.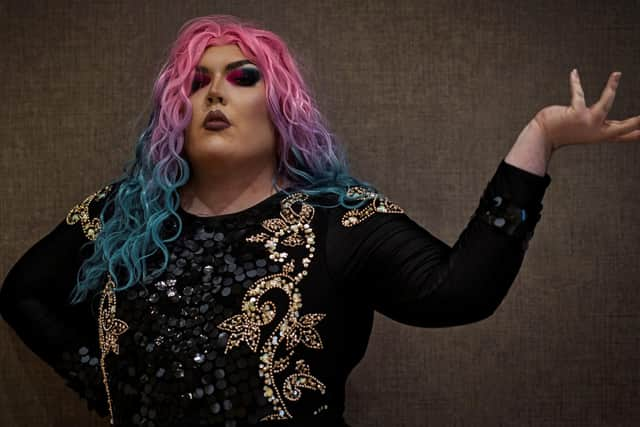 The arts agency has ringfenced £150,000 for this year's initiative despite concerns over its government funding.
The Studio Theatre in Moffat has joined forces with local drag queen Devine Tension – the alter ego of Dillon Colthart – to develop an interactive promenade performance piece, Passion Project, which is hoped to be launched this summer.
A former furniture warehouse used for the Govanhill Festival in Glasgow last year is planned to be turned into a permanent community cinema by the Glasgow Artists' Moving Image Studios.
Filmmaker Aimie Willemse's supernatural film What Is Unravelling will be inspired by her own experiences of being diagnosed with multiple sclerosis in her thirties.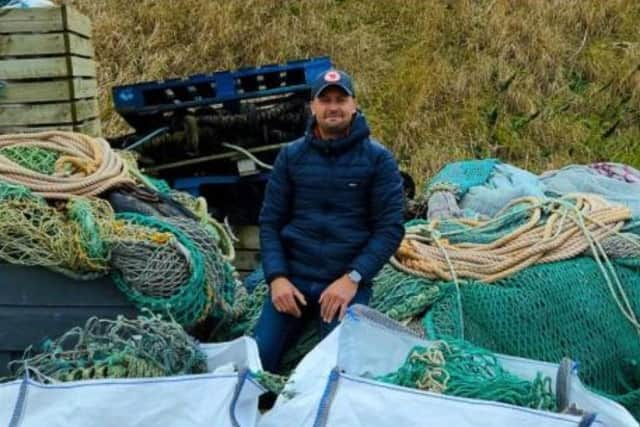 Diver Ally Mitchell, who has already turned rope and net recovered from beaches into plant pots, plans to expand into plastic waste this year.
Artist Chris Rutterford, who transformed the Colinton Tunnel in Edinburgh, will be working on a new mural project in a similar space in Alloway, the Ayrshire village where Robert Burns was born.
Other campaigns are underway to help pay for the development of an outdoor classroom in Forres and a textile growing initiative in Fife.
No Permission Needed plans to launch a new magazine for black people and people of colour, a short film celebrating Dundee's queer community, while a new book will celebrate 20 years of the lunchtime theatre series A Play, A Pie and A Pint, pioneered at Oran Mor in Glasgow.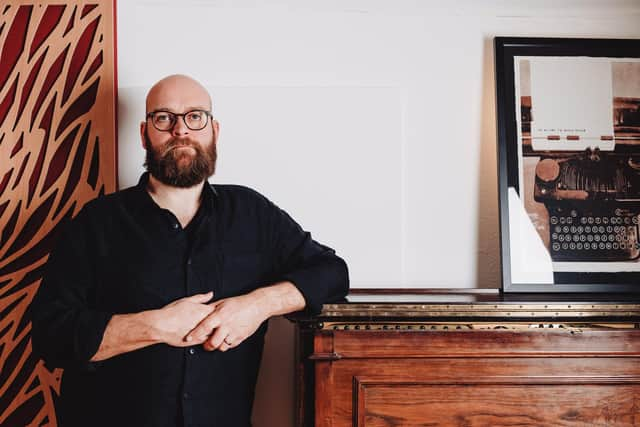 Arran-based musician Findlay Napier is fundraising to help pay for a multi-media new album project which will encompass a coffee table book allowing readers to enjoy his work via augmented reality.
Glasgow-based classical composer Matthew Whiteside will be turning his webinars on how to release your own music into a self-published book, while Leith singer-songwriter Dean Owens plans to head to a studio near Bologna to record an album with renowned Italian musician, songwriter, producer and filmmaker, Antonio Gramentieri.
Crowdfunder creative director Simon Deverell said: "The creative industry has struggled over the past few years; from the pandemic to the cost of living crisis, but it is essential we continue to support arts and cultural communities.
"The Creative Scotland Crowdmatch is a vibrant and engaging way for individuals, groups or businesses to raise funds to allow their creative ideas to thrive during these difficult times."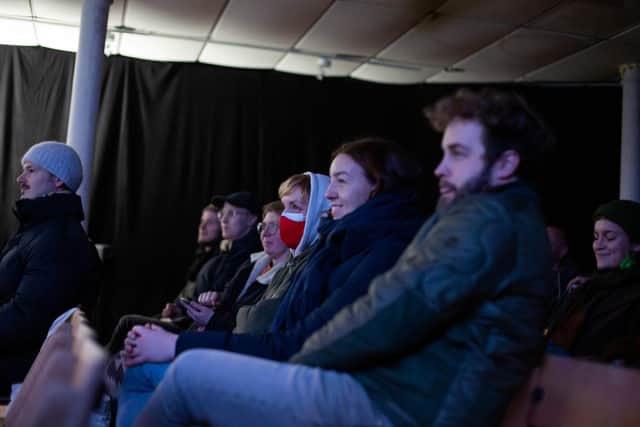 Jackie Stewart, creative industries officer at Creative Scotland, said: "Crowdfunding is helping businesses attract important seed funding, providing vital opportunities to gain visibility and to grow customer bases.
"Our collaboration with Crowdfunder is designed to give creative businesses a boost through match funding along with the best intel, expert coaching and all the tools in order to launch successful campaigns that stand out in a busy marketplace."
Comments
Want to join the conversation? Please or to comment on this article.