Scottish Chamber Orchestra aims for maximum impact with 50th anniversary season opener
The Scottish Chamber Orchestra begins its half-century celebrations later this month with a nationwide tour featuring multiple Maxes. Ken Walton speaks to two of them – Max Mandel and Maximiliano Martin – about what's in store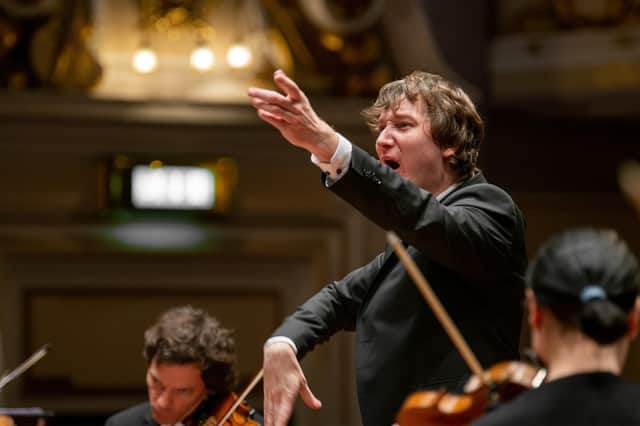 Put a call out for a "Max" in the Scottish Chamber Orchestra over the coming weeks and you're likely to be hit be a barrage of responses. There's Max (Maximiliano) Martin, the orchestra's long-serving lead clarinettist; Max Mandel, its exciting new principal viola; and the irrepressible Max (Maxim) Emelyanychev, whose principal conductorship is guaranteed to be a defining feature of the SCO's upcoming 50th anniversary season.
And then there's Max Bruch, whose seldom-heard Concerto for Clarinet and Viola features in the Stirling, Ayr and Aberdeen programmes of a six-concert Grand Tour of Scotland, which launches the orchestra's anniversary celebrations. "It's completely new to me," confesses Spanish clarinettist Martin, who describes it as a world away from Bruch's evergreen Violin Concerto. Mandel, his fellow soloist, agrees, his instant reaction from newly learning the double concert being: "you just want to give it a hug; it's so sweet and so lovely."
Martin and Mandel together represent the powerful dynamic, the invigorating combination of established and new faces, of an Edinburgh-based orchestra that emerged in the 1970s to counter the full-bodied heft of Scotland's existing symphony orchestras, notable uniquely for its nimble Mozartian precision, its fresh takes on the Romantics, and its fearless championing of today's composers.
Martin is 22 years in a job he considers "gives you the chance to shine, not only playing in the orchestra alongside wonderful colleagues, but having the opportunity to play more intimate chamber music, or perform as a soloist. That diverse environment has given me so much satisfaction."
Toronto-born Mandel comes to the SCO with a killer CV, having led the viola sections of such pre-eminent international ensembles as the Orchestra of the Age of Enlightenment (OAE), Boston's Handel and Haydn Society and the Australian Chamber Orchestra. He is also a founding member of the New York-based FLUX Quartet and the curiously-titled Spunicunifait, a string ensemble specialising in Mozart's wonderful String Quintets, all of which they performed recently at East Lothian's Lammermuir Festival.
It was Emelyanychev's immediate predecessor, Robin Ticciati, who introduced Mandel to the SCO. "He was conducting the OAE and asked me to come up and fill in for his Brahms Symphonies recording project, says Mandel." The supportive atmosphere immediately struck him. "That's so rare actually. I don't quite know anywhere like it. It just feels right now that this is a very, very happy orchestra."
Even a seasoned SCO veteran like Martin senses that, under Emelyanychev, the orchestra has reached a golden new high. "I feel that sense of history in many ways," he explains. "Mostly it's the lingering influence of Charles Mackerras, his way of performing Mozart for example, which I only just caught the end of when I joined. Successive conductors like Joseph Swensen have left their own inimitable marks, and now we have Maxim. He's just great."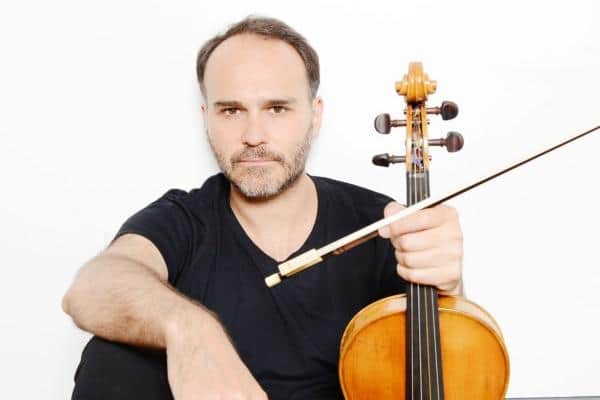 It's rare to hear such unqualified admiration for a conductor from those who play under him. But there's little doubt that Martin and Mandel are among his biggest fans, and that's saying something for the highly experienced Mandel. "I would say I don't like most conductors," he reveals. "I'm just putting that out there because I think there's something going on where they're not connected, contained in their own world. In their own heads they have prescribed ideas about what is happening. Maxim is present 100 percent of the time. I don't think I've met anyone who is constantly thinking about music as he is.
"He'll come in from another project in another country where he's in the flow of some music, then he opens his score and he's immediately energised by what's happening in front of him. You just have to jump on the Maxim train for a week, then he's off to the next thing."
Martin agrees. "He's a force of nature in every way. Everything's about the music, nothing else matters. He lives for the moment. It leaves you as a player on the edge of your seat thinking, what's he going to do next?"
It was Emelyanychev who suggested the Bruch. "He's been going on about it for ages," Martin adds. "When I eventually listened to it I immediately fell in love with it. It reminds me of the Brahms Double Concerto – a rhapsodic piece where both instruments can express themselves fully". Mandel approached it via Bruch's Romance for Viola and Piano, which he and Emelyanychev "played through over a couple of glasses of wine".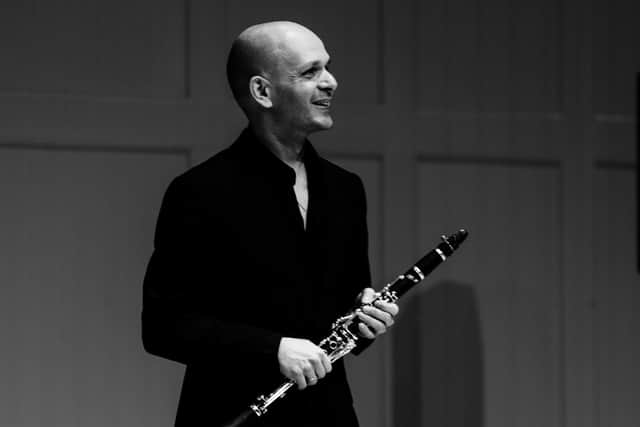 The earlier Perth, Edinburgh and Glasgow programmes feature Tchaikovsky's Piano Concerto No 1 instead with the powerful Russian-American soloist Kirill Gerstein. But everything else remains the same: the world premiere of SCO associate composer Jay Capperauld's The Origin of Colour, and Beethoven's Eroica Symphony.
"We get a real buzz from playing premieres," says Martin. "It can be difficult, but it's always rewarding, and it's so important to encourage talented young composers like Jay who writes very colourfully and imaginatively. As a postscript to a recent rehearsal Maxim said to us, 'you'd better look at it!' He's right, it looks like a very challenging piece."
And so is the Eroica, which even today invites intrigue as to how it should sound. "I would say it represents one of these pivotal turn-of-the-century moments," says Martin, "just as Stravinsky's Rite of Spring was a century later in the early1900s. There are amazing, revolutionary moments in the symphony – structurally, harmonically, the use of silence – that challenge any interpretation, but I can guarantee Maxim knows exactly where the drama is and he'll lean into it."
Anniversaries inevitably raise questions about the future. Both Martin and Mandell are confident the SCO is positioned well for that. They both believe passionately in the value of the orchestra's outreach activity, whether it's regular tours to Scotland's extremities, be it Shetland or the Borders, or such newly-inspired community projects as the current link-up with Craigmillar in Edinburgh. "I'm willing to dance and charm and do whatever's necessary to convince people that classical music is an essential part of life," says Mandel. "We go in to these communities, get them young, and let them see we're just regular people passionate about what we do."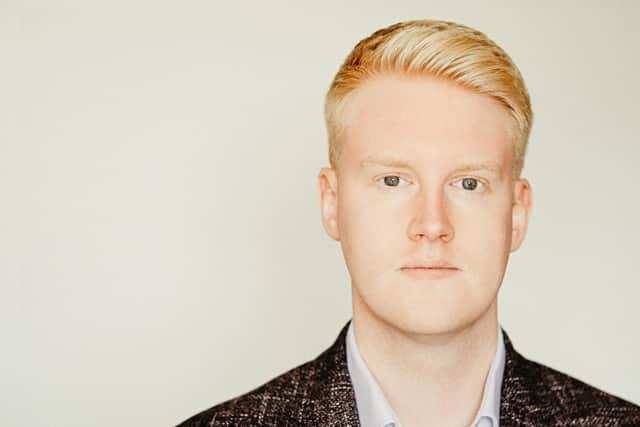 Then there's the prospect of the magnificent new Dunard Centre home and concert hall for the orchestra in Edinburgh. "The fact it's now actually happening is so exciting for us," says Martin. "Add Maxim to the equation and there's only one possible outcome – win, win, win!"
The SCO's Grand Tour of Scotland – "Maxim's Eroica" opens at Perth Concert Hall on 27 September, and tours to Edinburgh, Glasgow, Stirling, Ayr and Aberdeen. For more information, visit www.sco.org.uk The Scotsman is the official media partner of the SCO's 50th Anniversary Celebrations