Scottish Ballet creates national health centre to help people with dementia, multiple sclerosis, Parkinson's and long Covid
Scotland's flagship ballet company is to run a "National Dance Centre for Health" to help people living with dementia, multiple sclerosis, Parkinson's disease and long Covid.
NHS staff and social care workers suffering from physical and mental stress will be able to take advantage of specially-created sessions and workshops from Scottish Ballet, which says the new centre's work will help "celebrate the dancer in each of us".
The company, which is significantly expanding its previous work on health and wellbeing initiatives, will be working with high schools as part of the project to encourage young people to explore issues around identity, acceptance, respect, ableism, homophobia, racism and transphobia.
It will also run a separate project giving at-risk young adults their first experience of dance and encouraging them to explore their creativity and develop teamwork skills.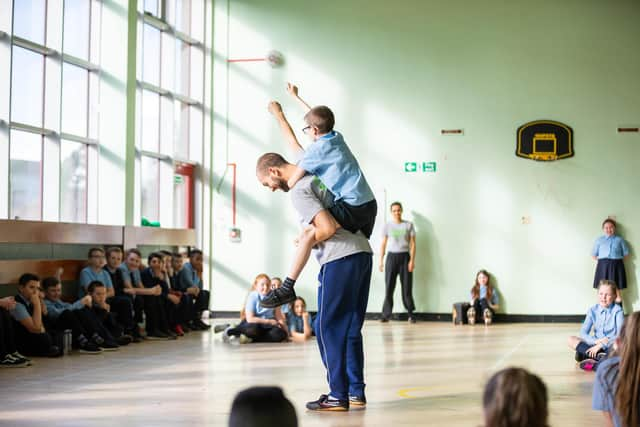 The Glasgow based company, which is directly funded by the Scottish Government, has unveiled the new initiative after a decade of programmes which are estimated to have reached more than 400,000 people, and have been highlighted at international medical events and conferences.
The World Health Organisation and the Scottish Government have backed the expansion of the classes, workshops, programmes and online resources overseen by the company's full-time dance health team – the first of its kind in the UK – to form the new national centre.
Key elements of the project include dance classes hosted by trained specialists for people with dementia, Parkinson's and multiple sclerosis, "movement and breathe" sessions for NHS and social care, which can be delivered online or in-person, and the appointment of a new role within the company to forge new links with the health service.
Scottish Ballet's "Safe To Be Me" initiative, which previously reached more than 10,000 primary pupils across Scotland, will be developed for expansion into high schools from next month. Dancers will encourage the use of self-expression among pupils to explore culture, ethnicity, family make-up, LGBTQ identities and disability.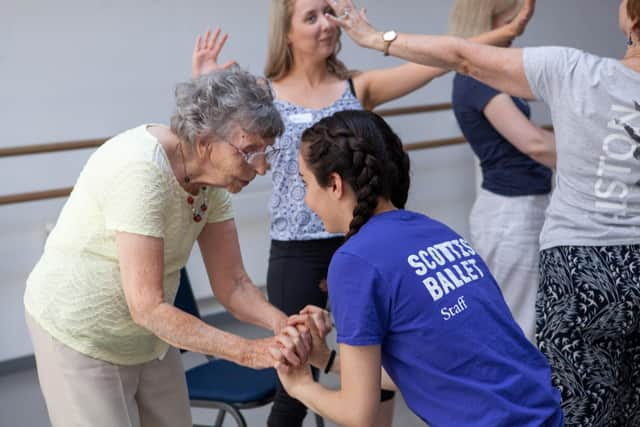 Christopher Hampson, Scottish Ballet's artistic director, said: "We believe that dance can be for everyone. As an organisation, we're dedicated to using and sharing our skill, expertise and passion to bring the benefits of movement to people of all ages and backgrounds.
"The work of our health team centres the company's commitment to inspiring on stage and beyond, connecting with communities locally, nationally and internationally to promote the physical and mental benefits of movement for all."
Christopher Bailey, arts and health lead at the World Health Organisation, said: "For decades, we have encouraged people to improve their physical health through dance and exercise, whilst recently looking more deeply at the mental health and social well-being aspects of the arts, including dance in all its local forms."
Scottish culture minister Neil Gray said: "The launch of the National Centre for Dance Health demonstrates the important role that cultural and physical activities such as dance can play in supporting health and wellbeing."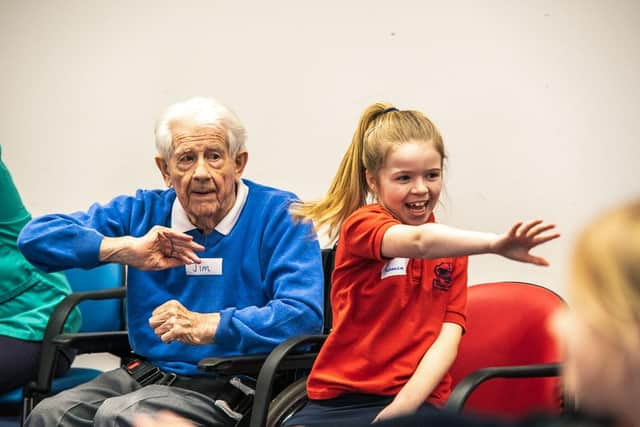 The Health and Social Care Alliance Scotland, NHS Scotland, the Royal College of General Practitioners, Strathclyde University, the University of Florida, Intercultural Youth Scotland, MS Society Scotland, the Royal Conservatoire of Scotland and American dancer Mark Morris's dance company have all helped develop the new dance centre.
Scottish Ballet's director of engagement Catherine Cassidy said: "Scottish Ballet is furthering its commitment to being pioneers within the field of dance health. I'm proud of the work that our health team continues to deliver, and the impact that each programme has on the communities of people that we connect with.
"We'll continue to use dance as a connector to improve physical and mental wellbeing, whilst working to address barriers, so that everyone can access our activities to celebrate the dancer in each of us."
Sara Redmond, chief officer of development at the Health and Social Care Alliance, said: "Working in the arts and with Scottish Ballet is a unique way to support health and wellbeing."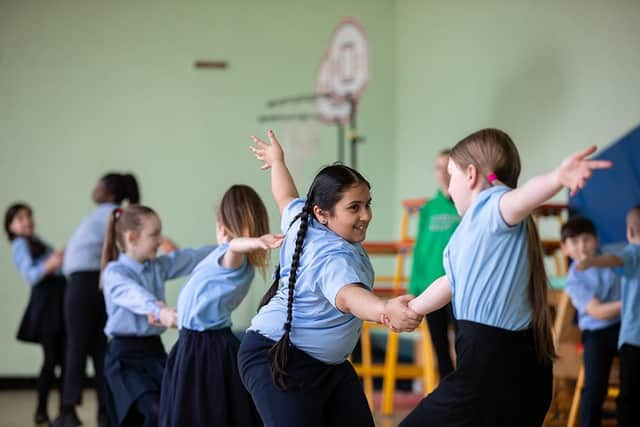 Scottish Ballet's programme for 'long Covid' sufferers has been designed to help them with their alignment, mobility, posture and breath to build their confidence and resilience, including people working in the performing arts themselves.
Scottish Ballet has also made a series of digital dance films for people with reduced mobility to enjoy at home, in care homes and in hospitals.
Dr Gail Alsopp, medical director for the Royal College of General Practitioners, said: "We're delighted to have been involved in an innovative dance-based project to help benefit those suffering from the long-term effects of Covid. We hope it will be useful for GPs and their teams to signpost their patients to, who require support in the community where appropriate."
Claire Cordeaux, chief executive of the British Association for Performing Arts, said: "We're aware of the impact of prolonged symptoms of Covid on performing artists and have seen an increase in those seeking help from us.
"To have ballet-based help will be particularly helpful to those with a performing background, and we are delighted to see such a fantastic resource available for everyone to use."
Professor Jonathan O'Riordan, consultant neurologist at NHS Tayside, has been among those to refer patients to Scottish Ballet's dance health sessions in the past.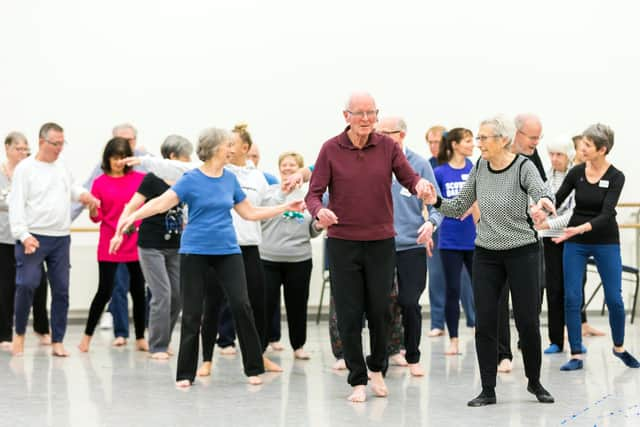 He said: "The feedback has been excellent. Patients feel a sense of belonging and the combination of music and movement re-engages their physical and emotional wellbeing. When I mention this support network, almost all are happy to become involved."
Heather Elland, from East Kilbride, a previous participant in Elevate, Scottish Ballet's project to run dance classes for people with multiple sclerosis, said: 'It's completely changed the way I live with my MS. When I dance, I feel free. I'm free of judgements, I'm free of obligation. I'm free of responsibilities and it just gives me the chance to be me."
Comments
 0 comments
Want to join the conversation? Please or to comment on this article.