Scottish actress Eubha Akilade on going behind the camera to tell story of high school racism and bullying
Former TV child star has launched short film Blackwool in New York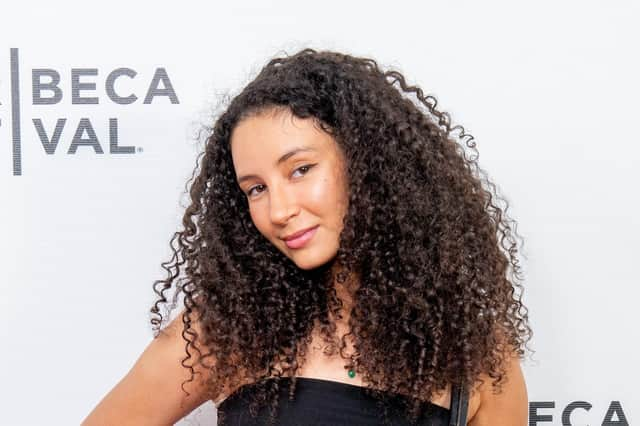 She launched her acting career after landing a role in a science fiction series when she was still a schoolgirl.
Now rising Scottish screen star Eubha Akilade is making her mark as a filmmaker – by recalling her experiences of high school racism and prejudice on screen.
The 24-year-old Glaswegian has just returned from New York where her first ever short film commission, Blackwool, premiered at the Tribeca Film Festival.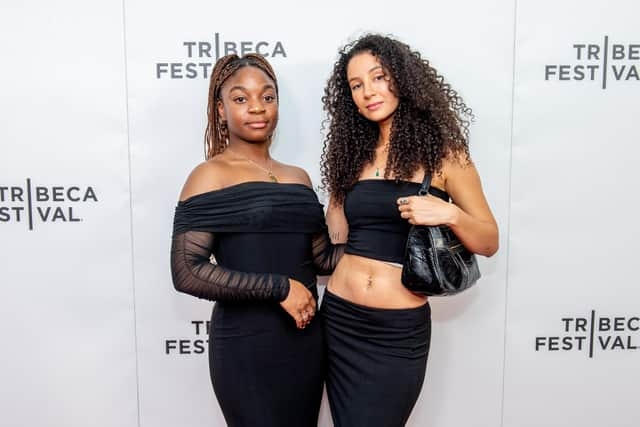 Her debut as a writer-director focuses on a London teenager's first day at a Scottish high school, where she is targeted by a bully over her afro hair and left furious at their teacher's response.
The story of Naomi, Miriam Nyark's character, is inspired by Akilade's experiences of discrimination which she endured from fellow pupils and teachers at high school in Glasgow's southside.
The mixed-race actress, who is of Nigerian descent, was born in London and brought up in Glasgow after her family moved to the city when she was two years old.
She hopes that Blackwool, which has emerged from the National Lottery-funded Scottish screen talent initiative Short Circuit, will help encourage the diversification of the country's film industry.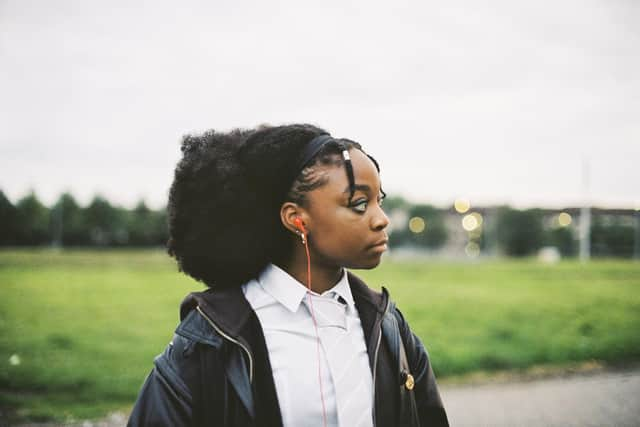 Akilade has called for efforts to be stepped up to commission "new voices" and embrace "new Scottish narratives" to ensure more Scots recognising themselves on screen.
Recalling her experiences growing up in Glasgow, Akilade said: "I wouldn't say I was bullied all the way through high school, but I did face discrimination as ethnic minority children do when they go to a predominantly white school.
"I grew up with a massive afro. I used to go to the bathroom at lunchtime to wet it to shrink it down. People used to make fun of it a lot by calling me a clown. It did not make me feel great.
"There was definitely institutionalised racism which I struggled to speak about and understand why it was wrong. There were teachers who made inappropriate comments. It made me feel weird and really uncomfortable. When a teacher isn't there for you in a role where they can protect you that's a real problem."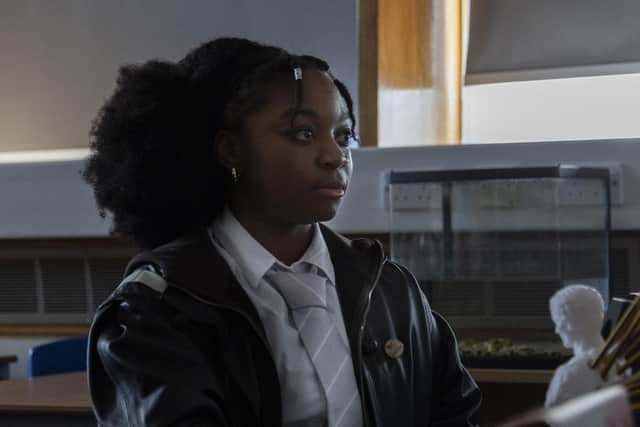 Akilade made her professional screen debut as Lily in the CBBC science-fiction drama Eve and secured another major part in Disney+ time-travel drama Find Me In Paris, which she finished work on months before the pandemic shutdown. It was that that the 24-year-old turned her hand to screenwriting.
Akilade said: "Athough I had great friends around me at the time, part of my experience at school was not ideal. I really wanted to write about the alienation of being an ethnic minority in a predominantly white high school.
"Growing up in Scotland, people would say to me: 'You're don't look Scottish, you don't sound Scottish, you're not Scottish.' But my parents are Scottish, I was brought up in Scotland and I have a Scottish accent.
"I think we need more black, mixed-race and ethnic writer voices in Scotland to show a different perspective and not just the stories that we're used to seeing on film. We need to start commissioning a variety of new voices in Scotland.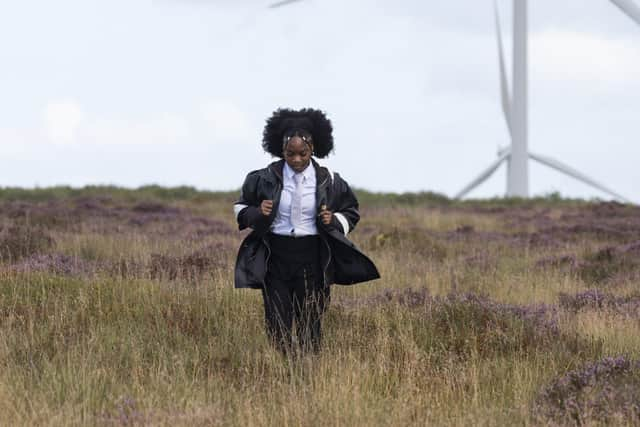 "I think the TV industry has definitely got better and moved forward a lot, but the film industry has a lot of work to do. I'd struggle to name any non-white lead actors in Scottish films. We need to start getting new Scottish narratives in Scottish films.
"I feel like everyone is still trying to recreate previous successes like Trainspotting. But there are other voices out there and we need to introduce new narratives to show Scotland in the way it actually is.
"Scotland is a wonderful country full of different stories, perspectives and voices. There are loads of different ways to be Scottish, not just the stereotypes we see on screen."
Although Blackwool is only 15 minutes long, Akilade is keen to develop her story further into a longer-form series or feature.
She said: "I feel there is a lot more to the characters. It's hard with a short film as you really have to pick the places of emphasis and there is a very specific structure to hone the message you're trying to get across.
"I also want to interrogate why people bully in high school and where that comes from. It's not a black and white thing. Everyone is trying to float and is riddled with insecurity."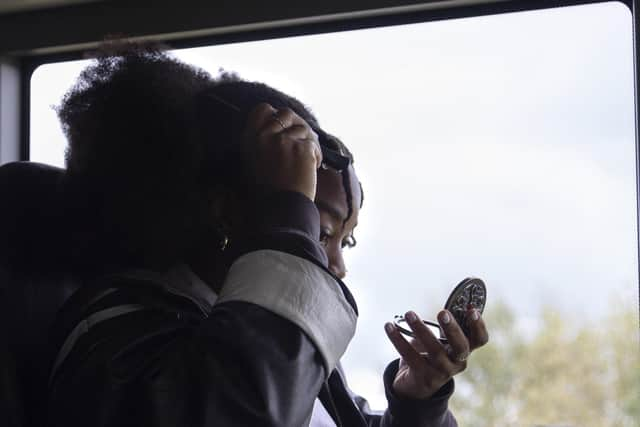 Akilade plans to juggle writing and directing with her acting career, which has taken off since the pandemic shutdown of the industry with roles in the TV thrillers The Diplomat and Six Four. She is currently working on the new series of crime drama Shetland, starring alongside new arrival Ashley Jensen.
She said: "I'd love to balance acting, writing and directing in future. Each one aids the other. To be able to see things from the other side of the lens has really helped me with my acting. I learned an awful lot from directors and reading scripts when I was really young.
"I'd love to be able to go into schools at some point to introduce the world of screen and filmmaking to young people. They don't really know all about all the incredible jobs they could have. It's not a hugely accessible industry.
"I'd also encourage anyone who has had difficult experiences in life to write. It's a great outlet. There are so many untapped voices out there that could definitely be exciting new talents.
"Writing is an amazing thing to do as an actor, because it stops you from just sitting around waiting for a phone call. You can be proactive, make your own work, and use your voice and creativity.
"There is so much being made in Scotland now and I'm so excited to continue my career here. I really want to be a new voice within the industry. I hope I can write characters that inspire people to see themselves as Scottish."