Scotland's new route map out of lockdown envisages crowds up to 2000 being allowed at outdoor events at level 0, which First Minister Nicola Sturgeon hopes the country will be ready to move to within the next two months.
However the First Minister said she was "optimistic" that clubs and other entertainment venues could return to normality over the next few months.
Socially-distanced crowds of up to 100 would be allowed at indoor events from the middle of May – when the country is expected to have "level two" restrictions - with up to 500 permitted outdoors.
If the country moves to "level one" as planned in early June those numbers would increase to up to 200 indoors and up to 1000 outdoors.
However the government has also left the door open for event organisers to negotiate higher crowd limits in May and June, as has happened with the European Championship football matches at Hampden.
Ms Sturgeon did not give an exact date for nightclubs to reopen, they were specifically mentioned in an unscheduled update which will see some restrictions eased quicker than expected.
The whole of Scotland is now set to move to the lowest level of restrictions – which do not allow nightclubs to open – by the end of June, but she added that was "not the extent" of the government's ambitions for the summer.
She added: "I am well aware that level zero, although a vast improvement on where we are now, still involves some significant restrictions in some respects.
"Later on in the summer, as the number of people who have been vaccinated increases further, we do hope that a level of normality, well beyond level zero, will become possible.
"I know that many people want to see venues, like nightclubs, open again, all of us want to have bigger groups of people round to our houses, and almost all of us, if not absolutely all of us, are desperate to be able to hug our loved ones again.
"I remain optimistic, now more than than I was even a few weeks ago, that hopefully all of that will be possible over the summer period."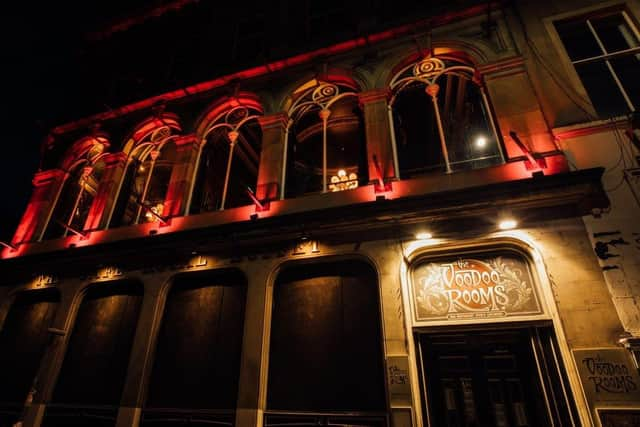 Donald Macleod, owner of The Garage and Cathouse in Glasgow, added: "The acceleration in the easing of lockdown restrictions is welcome news and I'm more encouraged now than I have been of late that the end to this horror could possibly be in sight."
However the Night-Time Industries Association, which represents nightclubs and entertainment venues, said it was disappointed at only hearing "vague talk of some loosening of restrictions many months into the future."
Spokesman Gavin Stevenson, director of the Mor-Rioghain Group, in the north-east, said: "Until there is a complete end to all legal restrictions on capacity, activity and operating hours, our sector simply cannot trade viably and will continue incurring enormous operating losses and additional debt that will severely impede future economic growth.
"These small business owners are now at the point of desperation, and with borrowing capacity exhausted and support funding ending in April, they have no idea how they will fund the deficit to ensure their businesses survive the coming months."
A message from the Editor:
Thank you for reading this article. We're more reliant on your support than ever as the shift in consumer habits brought about by coronavirus impacts our advertisers.
If you haven't already, please consider supporting our trusted, fact-checked journalism by taking out a digital subscription.
Neil McIntosh
Editor