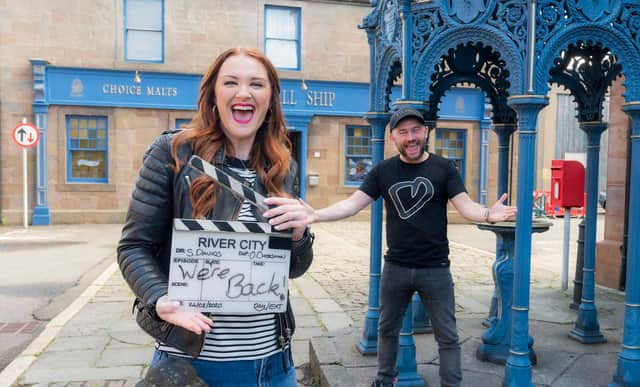 Filming is underway on new post-lockdown storylines which will unfold in the fictional suburb of Shieldinch when the show returns to the nation's screens in October.
The start of the new series will feature the funeral of one familiar face from the show and another key character falling ill with the virus, although the identify of both is being kept firmly under wraps.
Just like the residents of Shieldinch, Covid-19 is a daily reality for the cast and crew reunited for the filming of River City at BBC Scotland's Dumbarton studios for the first time since the middle of March, when production was suddenly brought to a halt along with other series like Eastenders, Casualty, Doctors and Holby City.
The need to ensure strict two-metre social distancing on set at all times has meant huge changes for the actors and the entire production team, filming filming taking roughly twice as long and episodes cut from 60 minutes to half an hour.
Actors and crew are being kept part in "filming pods" with just three cast members in each scene, but regularly filmed separately to ensure social distancing among the cast and crew is maintained. The actors are also being asked to take responsibility for their own costumes and make-up.
River City producer Martin McCardie said: "When all the continuing dramas had to close down we all thought it was going to be for around a month. About two weeks into that we thought that was unlikely.
"We started thinking how we were going to film the stories that we had. We had two episodes we were half-way through shooting which we were going to pick up, but it became increasingly obvious that we couldn't film the episodes in the same way.
"We had to scrap another 10 episodes that were in the process of being written.
"We're doing half-hour episodes now, instead of an hour, which really changes the stories and how we can tell them.
"The editorial team have never stopped, it was zoom call after zoom call. We just had to think about the safest way we could tell these stories.
"Doing half-hour episodes has been a breath of fresh air. We've been trying out new writers and we've been able to tell funnier stories in some of the episodes.There's never been a point where we thought it was going to be impossible.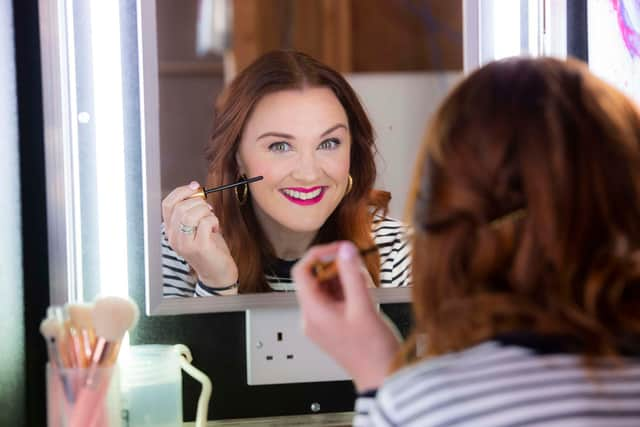 "The big challenge has been financial issues. There's been huge costs for the BBC when we've not been filming. We've had to think about how to do River City for less budget than normally get."
Stephen Purdon, who plays Bob O'Hara, said: "There's a lot of relief about being back. We usually have breaks between filming, but five months is a long, long time off.
"It was an unsettling time for everybody. To be working constantly here and then not be working at all was pretty weird.
"We were told we would definitely be coming back but we just didn't know when. It was just a case of waiting to see how things played out.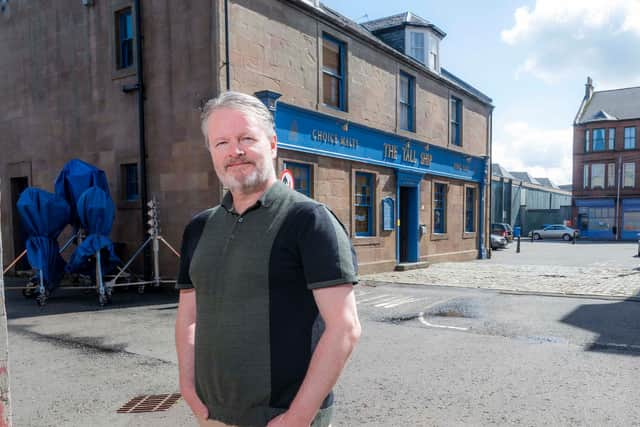 "I think we're very lucky to be back at work. You only have to look at the number of theatres where actors had plays lined up. So many actors rely on pantos and that's not going to be happening this year.
"To have consistent work over the years and have something like this happen and still have a job to come back to, I feel I'm one of the luckiest people alive. So many actors have lost so much work."
Gayle Telfer Stevens, who plays Caitlin McLean, was among those back on set for the first day of filming – five months after she was one of the last actors on set.
"I remember we came into work that week and were uncertain of what we were doing.It was really surreal. It felt like impending doom. I thought we were only going to be away for three weeks. I even left my coffee machine behind.
"I think at one point we thought River City wasn't going to come back because of the situation. I was crying myself to sleep.
"It was nerve-wracking coming back, but they did induction days for us. They were like: 'Everything is going to be fine.' That really settled us.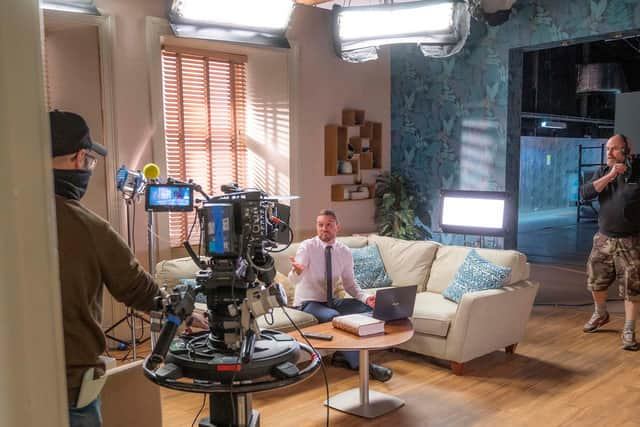 "We were told what we were going to be doing and what we needed to be responsible for.
"If we practise the two-metre rule we should hopefully be fine. The actors are really intent on getting this right and getting through this, and that don't come up against any sticky situations."
McCardie said there had been several weeks of preparations before filming began.
He added: "There's definitely been an anxiousness, because people have been at home a lot, but the family atmosphere we have has helped dramatically.
"Everybody's been desperate to get back filming again.
"Part of the reason we've done induction days with the actors is to show them the amount of work that has been done on the safety side. I think they are quite confident that we've done everything we can to make it safe."