The actor, an Oscar nominee for Schindler's List and The English Patient, will perform in the role for two weeks in the site-specific theatre show in a converted warehouse.
Game of Thrones star Indira Varma has been cast as Lady Macbeth in the show, which will be staged in an yet-to-identified location in the capital.
It is being brought to Edinburgh by long-time Fringe producers and venue operators Underbelly, who are co-producing the show.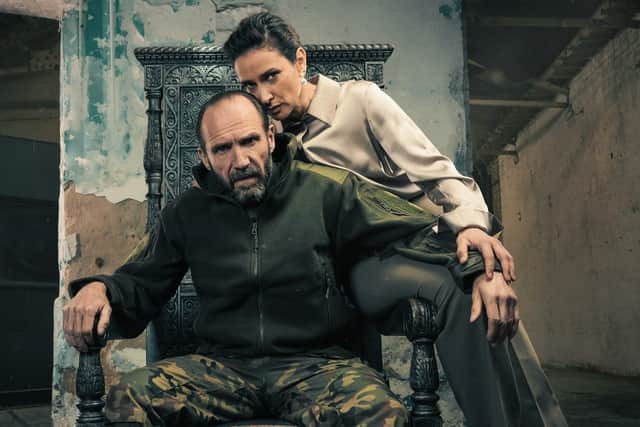 Underbelly is also the co-producer of the hit West End production of Cabaret, which won seven Olivier Awards.
The venue for the run of Macbeth in Edinburgh – one of just four locations playing host to the production between November and April – will be announced in June when tickets go on sale.
The production, which will also run in Liverpool, London and Washington DC, will reunite Fiennes and Varma with English theatre director Simon Godwin after all three previously worked on the play Man and Superman at the National Theatre in London.
An official announcement on the production said it was being designed to "break free from the confines of traditional theatres and instead be staged in four site-specific warehouses in four iconic cities."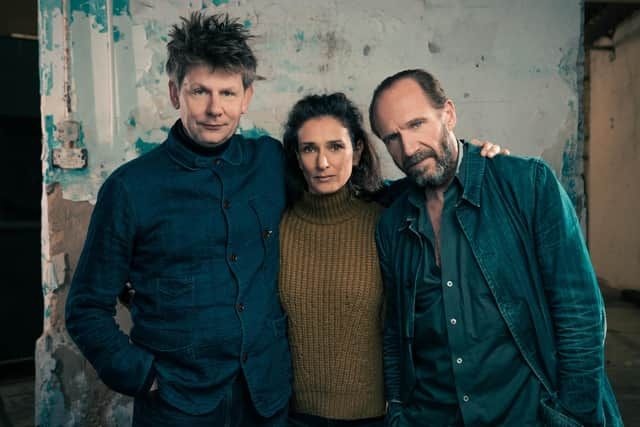 Fiennes said: "Ever since we collaborated on Man and Superman I've longed to work with Indira Varma and Simon Godwin again.
"Simon brought us together then and he's
reuniting us for Macbeth. Simon's visionary process is exceptionally collaborative.
"Macbeth is a play that always carries relevance but with wars in Ukraine and Sudan - and murderous authoritarian regimes very present in the world the play seems particularly current.
"But Shakespeare's examination of the MINDS of his protagonists - the intimate nature of this - is what gives the play its brilliant and terrifying focus."
Varma said: "I'm thrilled to be heading back in to the rehearsal room with Ralph Fiennes and Simon Godwin exploring Macbeth and Lady M's fraught relationship and the play's themes of ambition and corruption which still feel chillingly poignant in our modern world."
Godwin, currently artistic director of the Shakespeare Theatre Company in Washington, where Macbeth will be staged in April, said: "Macbeth is a remarkable portrait of a marriage and a terrifying account of the drift towards tyranny. The experience will be heightened by playing in different spaces across different cities before ending our journey - during a US election year – in America's capital.
"I'm thrilled to be embarking on an international journey driven by Shakespeare's capacity to urgently reflect our shared and volatile present."
Underbelly and their co-producers Wessex Grove, said: "We feel very honoured and excited to be working with Ralph, Indira, Simon and Frankie on such a bold artistic vision for one of Shakespeare's greatest plays.
"Both Wessex Grove and Underbelly's producing ethos is very much to push the boundaries of what a theatrical experience can be and who that experience is for.
"This production will inhabit stunning warehouses in four great cities, bringing the audience even closer to Shakespeare's work, and in doing so we hope encouraging a whole new audience to discover the brilliance of live theatre."