Radical Princes Street revamp predicted under 'imagined' 2040 Edinburgh vision
Experts call for city centre to be 'reshaped' to reflect predicted trends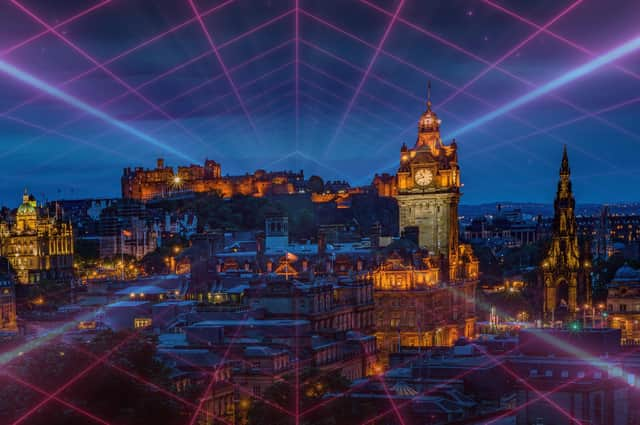 It has been the bustling thoroughfare at the heart of everyday life in Edinburgh for more than two centuries.
But now a very different future is being predicted for Princes Street under a radical vision of what the Scottish capital could look like by 2040.
Its department stores and fast-food outlets would be replaced by world-class restaurants, virtual and "experiential" culture and heritage attractions, health-conscious business ventures and state-of-the-art offices.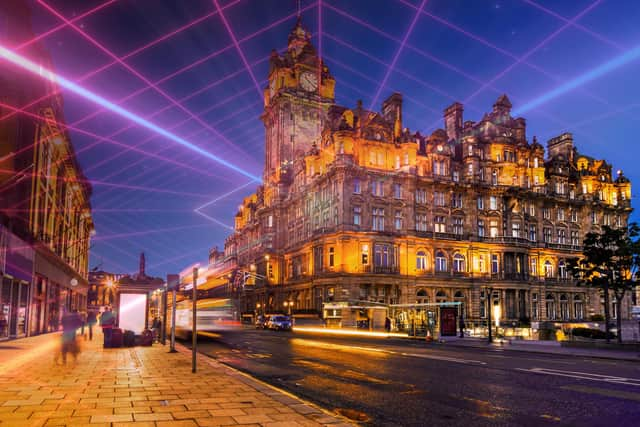 Both Princes Street and George Street will have "embraced" pedestrianisation under the imagined vision produced by experts at global real estate firm Cushman & Wakefield, which has offices in 60 countries.
The blueprint, which predicts Edinburgh will become renowned as a world-leader in artificial intelligence by 2040, expects the city's economy to be "reshaped" by new technology, which will affect the current roles of many office workers.
It suggests people will "no longer go to a city centre office to sit at a desk in silence" and that "humans will increasingly work alongside machines in the coming decades".
The blueprint predicts that people will increasingly seek out "virtual worlds" for leisure and entertainment, and warns that cities must provide infrastructure for new trends to "remain culturally relevant".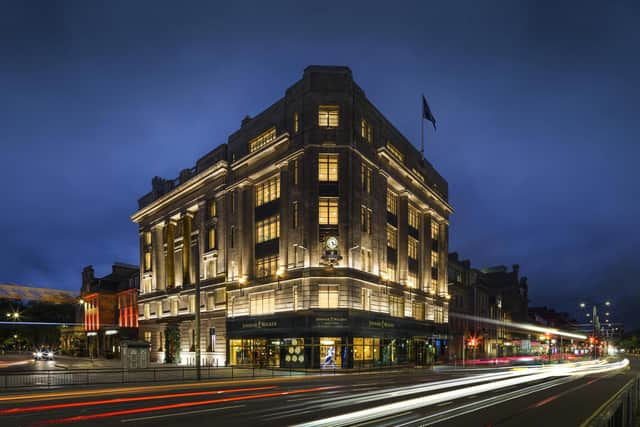 The report recommends that both Princes Street and George Street are "repositioned," with redevelopment opportunities "exploited" to help reshape the city centre, and calls for new developments to be "future-proofed" to reflect predicted changing demands.
The blueprint is based on new developments in place or due to happen, global trends said to be affecting town centres and cities around the world, as well as various strategies led by Edinburgh City Council.
The imagined vision also predicts "20-minute neighbourhoods" will have been rolled out across the city by 2040, with the city centre "largely traffic free" 10 years earlier.
The St James Quarter is expected to embrace "experiential retail" by 2040, by which time Princes Street will be a "leisure and tourism hub".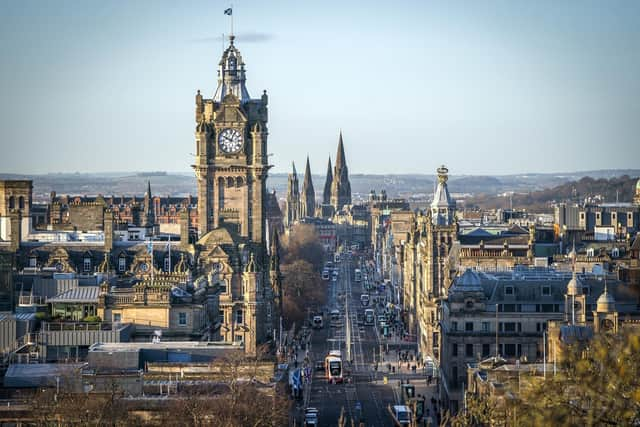 The vision states: "Many retailers on Princes Street are gradually replaced with exciting new leisure concepts, with an increasing focus on delivering wellbeing benefits in a social setting in order to cater for the more health-conscious lifestyle of younger demographics.
"With its central location, castle views and immediate transport links, the hospitality scene on the street will also expand, alongside a number of globally-renowned restaurants evidencing the rapidly-rising Edinburgh food scene.
"A combination of electric vehicles and strategic pedestrianisation will ensure traffic noise and pollution declines considerably, adding to its pull for visitors and diners."
The blueprint predicts that an expansion of Edinburgh's tram network will encourage visitors to travel well beyond the city centre by 2040.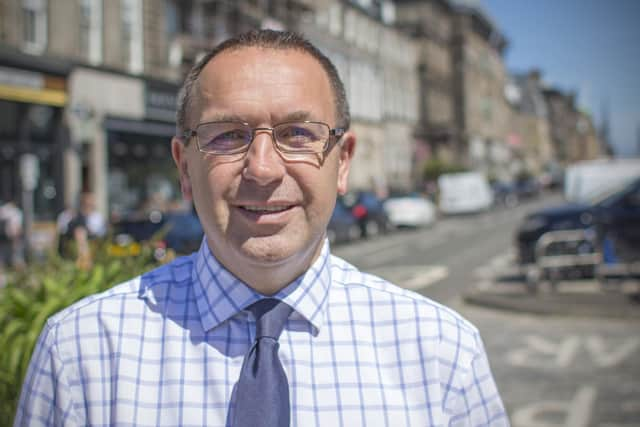 It adds: "Tourism will thrive and new experiential attractions will bring people from all over the world.
"Global tourism has persisted thanks to the city's commitment to preserving its heritage, as well as embracing new experiential attractions.
"Strong planning policies and conservation status will ensure Edinburgh Castle and other key sites will stand the test of time for future generations to enjoy, while the city's strong tech industry will help to deliver one-of-a-kind experiences based around these cultural assets.
"One example will be immersive augmented reality exhibitions offering visitors a chance to view first-hand life in historic Edinburgh."
A revamp of Waverley Station, the regeneration of Leith Docks, the Granton waterfront and the former Fountain Brewery in Fountainbridge are predicted to transform the city.
However the report states: "Development within the historic capital is subject to limitations with constrained property supply, listed buildings, land restrictions and being confined by the surrounding topography as well as the World Heritage Site designation.
"Often there is no other option than to refurbish or evolve an existing building, making development in Edinburgh subtle and gradual, more akin to evolution than a grand revolution, like the city's character.
"Developments within the city are fiercely fought over by the different sectors of the city's diverse economy – finance, tourism, government and education."
Roddy Smith, chief executive of business group Essential Edinburgh, said: "The city centre has undergone transformational change in a very short space of time, with a new world class destination retail and leisure destination in the St James Quarter, supported by fantastic new hotels, retail, visitor destination and hospitality units right along Princes Street and George Street.
"However, more change is needed and will come. We welcome a conversation about how Edinburgh is going to achieve this.
"There are hotels planned for Princes Street but how do we attract new night time economy venues, office space, retail and residential units? Do we just leave this to the market, or can we collectively have a masterplan for the changes we would like to make and a plan to make this happen?
"We have a vibrant city centre which supports both the vital visitor economy and our growing resident population, but we need to keep looking forward. There's still much to be done, but there's a huge opportunity to make changes that will last a generation."
City Council leader Cammy Day said: "We're actively working with developers and others to create the right type of investment in the city centre.
"Princes Street is unique to Edinburgh and remains an important and iconic street for supporting jobs and our economy.
"Our vision is for Princes Street to be reborn into a much more welcoming place for people to stroll, relax and interact with a range of shops, cafes, restaurants, and venues.
"Aligned with our city centre transformation plans, we have brought in new planning guidance on the kinds of businesses occupying the street, meaning there's a better mix of retail and non-retail.
"We need to continue to support a lively and people-focused city centre and constantly adapt. Princes Street has changed a lot in just a few short years. It's a new dawn and there's more transformation to come."
Murray Strang, regional managing partner at Cushman & Wakefield, said: "With the city's unique position as Scotland's capital city and host of the Scottish Government, along with its retention of green spaces and historic landmarks, it remains a globally-recognised tourist destination.
"Challenges lie in balancing the provision of facilities for our full spectrum of domestic residents with housing and lifestyle affordability, while our continued efforts to attract, educate and develop best-in-class talent remain a clear priority."
Comments
 0 comments
Want to join the conversation? Please or to comment on this article.