Programme for Government: Action pledged to tackle Scottish culture's growing 'perfect storm'
Impact of Brexit, Covid and rising costs to be 'mitigated'
The Scottish Government has promised action to help tackle a growing arts funding crisis and ensure that culture is given greater prominence in its policies – but has stopped short of any new financial commitments.
First Minister Humza Yousaf has pledged his Government will respond to the "significant challenges" facing venues, events and organisations due to the impact of Covid, Brexit and rising costs.
He has also committed to "mainstream culture in policy-making" from now on to ensure his Government fully recognises "the transformational power of culture", with an initial focus on health and education.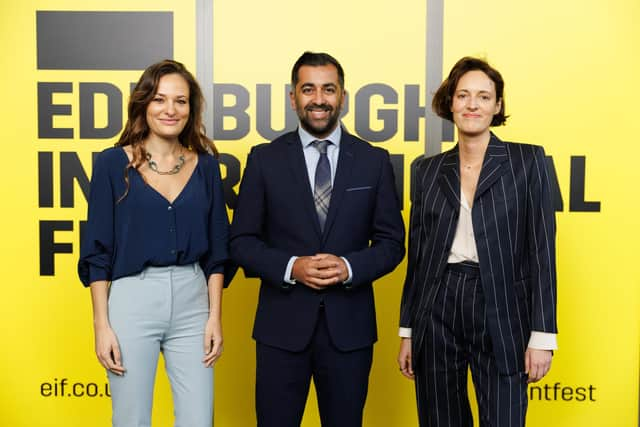 Another key promise is to develop "a long-term strategic approach to skills and careers in the sector".
However, arts organisations, including national arts agency Creative Scotland, will almost certainly have to wait until the Government's Budget plans are announced in December to discover the extent of the backing.
Mr Yousaf was speaking after Creative Scotland warned a prolonged "perfect storm" had left 900 jobs under threat and one in three arts organisations at risk of insolvency.
In a damning report for Holyrood's culture committee, the body described Government support for the sector as "short-term in nature and precarious in reality".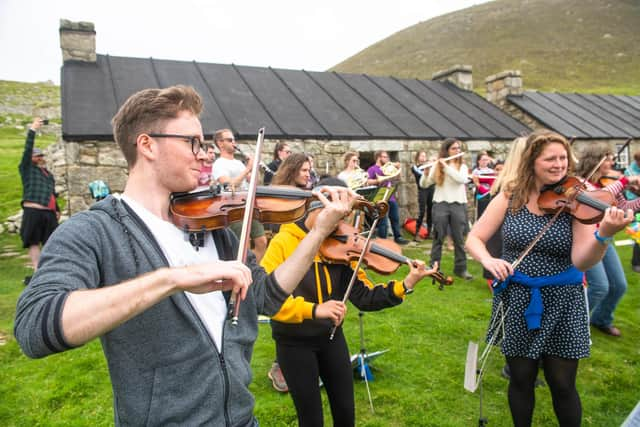 Its dossier warned Scotland could lose "major cultural organisations of national and international importance", and "key nationwide festival infrastructure" without a significant funding rethink.
The Government has pledged to produce a new action plan within months to deliver on a cultural strategy published in 2020, which included a commitment to "place culture as a central consideration across all policy areas".
Outlining his first Programme for Government, Mr Yousaf said: "The sector should be assured that this Government values the role of culture, not just for the substantial economic impact it has, but also for the incredible joy it brings to people in Scotland and around the world."
In a letter to culture secretary Angus Robertson, Mr Yousaf sets out key targets for this financial year.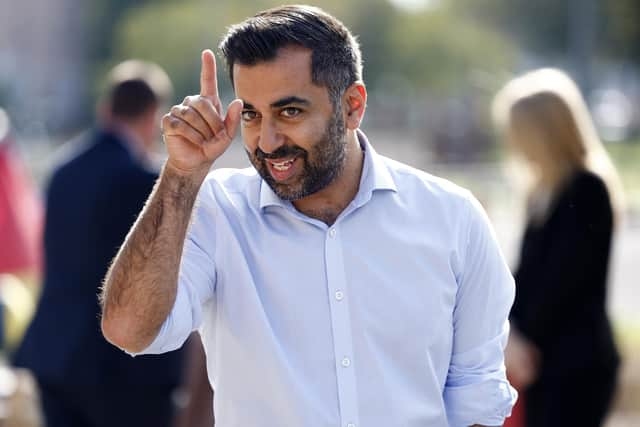 These state: "Publish our culture action plan refresh, which will set out the next steps in delivering the aims and ambitions of the 2020 culture strategy, and complete initial actions to mitigate the impacts of Covid, Brexit and the rising costs of living and operating that have, in combination, created significant challenges for the sector."
Mr Robertson said: "Scotland's culture is unique and our brand is known the world over. From our museums and galleries, our historic buildings and cultural heritage, to our local and national festivals and major events, people travel from all over the world to experience what we have to offer.
"The transformational power of our culture is immense, from making Scotland a more desirable, diverse, and dynamic place to live, to growing our economy and creating highly skilled jobs and successful businesses, and supporting our communities to thrive."
A spokeswoman for Creative Scotland said: "We welcome the renewed commitment to culture expressed in this year's Programme for Government and particularly look forward to seeing the refreshed action plan for culture and the ambition it sets out.
"The culture and creative sector in Scotland is at a critical juncture, as a result of increasing operational costs, the lasting impact of the Covid pandemic and years of standstill funding. Without increased public funding, the current scale of the sector, the number of jobs it supports, and the benefits it delivers to people and communities will be significantly reduced."
Comments
 0 comments
Want to join the conversation? Please or to comment on this article.