Pat Fairley, co-founder of Scottish pop rock group Marmalade, dies aged 76
Tributes have been paid to Pat Fairley, one of the founding members of Marmalade, the Scottish pop rock group which enjoyed a string of hits throughout the 1960s and 1970s.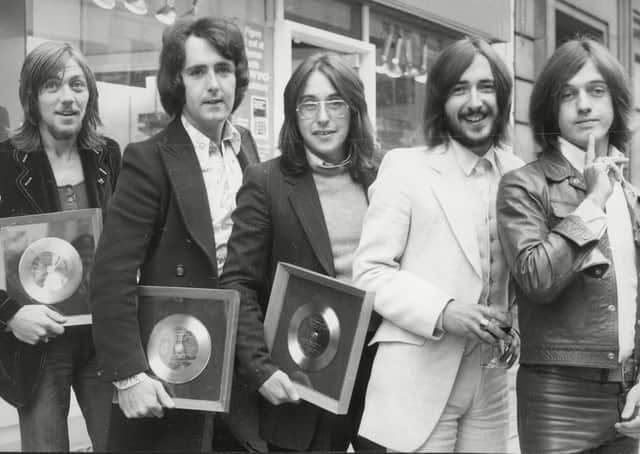 Marmalade. (from left to right): Dean Ford, Pat Fairley, Graham Knight, Doug Henderson and Hugh Nicholson. Picture: James Gray/ANL/Shutterstock
The 76-year-old, who played bass, died at his home in Los Angeles on Tuesday.
Together with Billy Johnston, Glasgow-born Fairley formed The Gaylords in 1961, enjoying modest success in Scotland.
After changing their name, the band gained momentum, becoming the first Scottish group to top the UK singles charts, a milestone they marked by appearing on Top of the Pops wearing kilts.
Junior Campbell, who played guitar and sang alongside Fairley, described him as "life-long friend" and someone who was "strong, loyal" and "always the group leader".
Want to join the conversation? Please or to comment on this article.