Outdoor events given green light to resume in Scotland within days
Outdoor events have been given the green light to resume in Scotland for the first time in five months.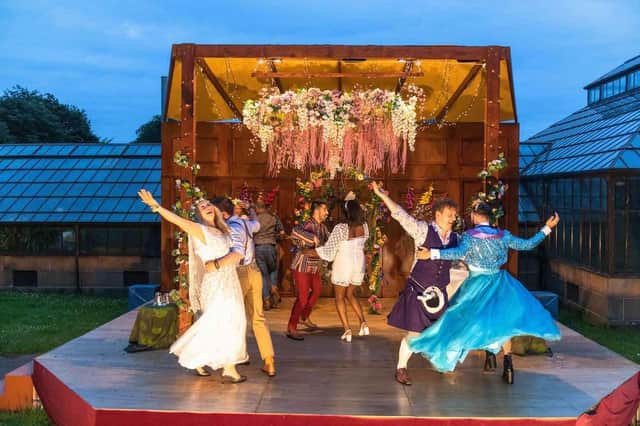 Concerts, theatre and live comedy performances will be able to get underway in parks, gardens and other outdoor spaces from Monday as long as social distancing measures are in place and crowd numbers are strictly limited.
The announcement by First Minister Nicola Sturgeon today means some outdoor events could be staged during the last week of the Edinburgh festivals season, which runs until 31 August.
Theatres, concert halls, comedy clubs and grassroots music venues have also been given the go-ahead to allow rehearsals and other preparations to get underway from Monday ahead of a proposed public reopening date on 14 September.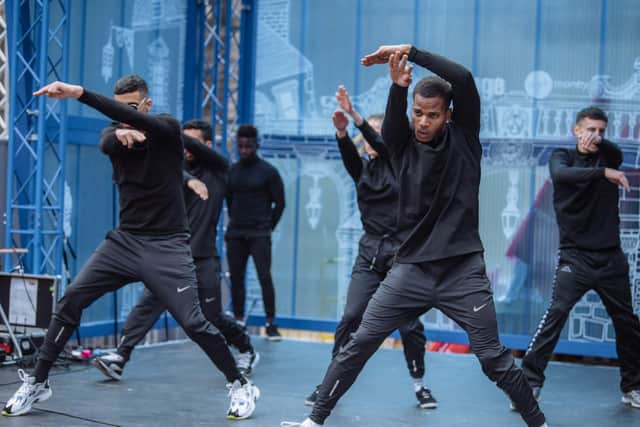 Audiences are expected to have to remain seated at outdoor events over the next few weeks, unless there are large amounts of open space available.
Outdoor standing events, such as concerts, are hoped to be permitted from 14 September under the latest timetable.
The 24 August date for outdoor dates to resume had been pencilled in by the government three weeks ago, when the last review of Scotland's lockdown restrictions was unveiled.
Bingo halls, amusement arcades, snooker and pool halls, driving lessons and bowling alleys have also been given the go-ahead to reopen from Monday with new hygiene and social distancing measures in place. However Scotland's nightclubs have still not been given a reopening date.
Ms Sturgeon said: "On balance, taking account of the different harms that COVID and the restrictions imposed to tackle it are inflicting on the country, we have decided that the re-openings pencilled in for the 24 August can proceed.
"I must stress, though, that such re-opening should only happen when the appropriate guidance covering that activity or setting has been implemented. We will also monitor the impact carefully and, as with everything else, we will not hesitate to reimpose restrictions should that prove necessary.
"The 24 August changes include some outdoor live events - with physical distancing, enhanced hygiene and restricted numbers. We hope that further changes will be possible from 14 September.
"However, I must stress these possible changes are at this stage indicative only. And given the volatility we face in transmission of the virus, there is a very real possibility that some or all of these plans could change.
"We hope entertainment sites and cultural venues - such as theatres and live music venues - will be able to reopen from that date too, but with strict physical distancing in place. To facilitate that, these venues can re-open for preparation and rehearsal from 24 August."
The reopening dates were site out amid fresh warnings of looming job losses at live music venues, nightclubs and other entertainment venues across the country without financial help.
Three quarters of members of the Scottish Night-Time Industries Association Scotland said they expected to have to make more than half of their workforce redundant when the furlough scheme is wound down in October.
DF Concerts chief executive Geoff Ellis, said: "The night-time entertainment sector is vital for the economic prosperity and cultural vibrancy of our towns and cities as well as for the health and wellbeing of those who live, work, study and visit them.
"Most of these businesses have had no income since March and many might not have any at all in 2020. The whole sector is in dire need of government support and very soon."
Glasgow concert promoter Donald Macleod said: "Let no-one forget, least of all the Scottish Government, that Scotland's night-time economy) is a hugely important economic driver of music and cultural tourism, leisure, and business growth for our towns and cities, as well as a major national employer.
"As a sector, we were amongst the first to close and will probably be the last to reopen. It is only right therefore, to avoid thousands of job losses and hundreds of businesses from going under, that it is treated on a par as our other art and industry sectors.
"It must be given the emergency Scottish Government funding it so urgently requires in order to survive''.
Iain Munro, chief executive of national arts agency Creative Scotland, said: "These continue to be extremely challenging times for the cultural sector, and for the country.
"Operating carefully within guidelines, the beginning of the return of live cultural events, which so often bind us together and bring us joy, is a very welcome step forward in Scotland's route map through the Covid-19 crisis."
Comments
 0 comments
Want to join the conversation? Please or to comment on this article.