Warning: this article contains spoilers about the finale of Line of Duty season six
After weeks of tense build up, DCI Ian Buckells was revealed as the arch villain much to the shock of viewers.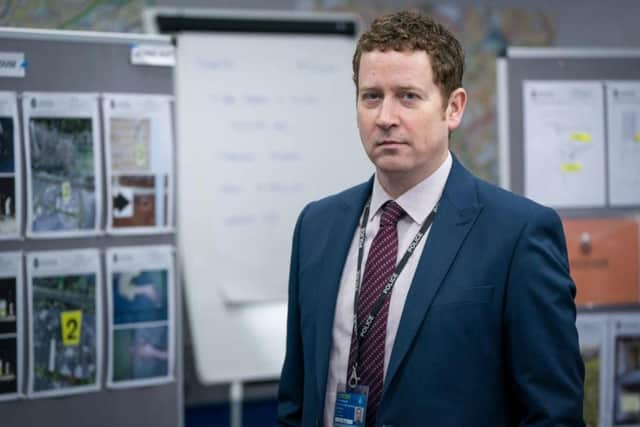 Here's what you need to know about the corrupt officer and the actor who plays him.
Who is Nigel Boyle?
While actor Nigel Boyle, from Moseley, Birmingham, is best known for starring as Buckells in the hit police drama, he has appeared in several other TV shows, films and stage shows over the years.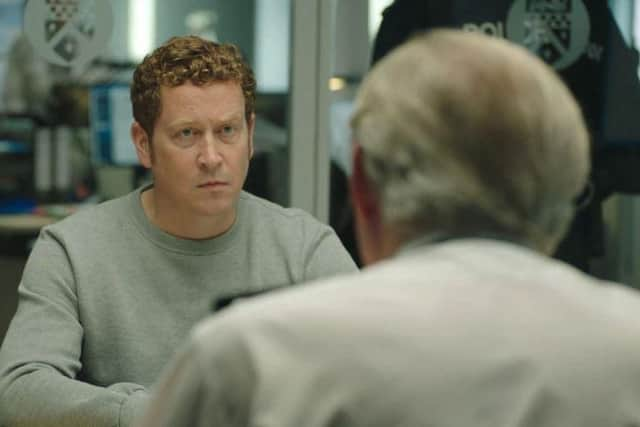 Before appearing on the small screen, Boyle starred in stage productions of the Twelfth Night, Henry V, No Exit, Aston Hall By Candlelight, and Sweet Love Remembered, among others, while his film roles include Young, High and Dead, and The Best Years.
Line of Duty is not the first show where he has taken on the role of a policeman, having played similar roles as an officer in hit shows Peaky Blinders and Home Fires.
He also starred as the barman in the Inbetweeners episode which saw Will, Jay, Simon and Neil's school friends booted out of the bar for being underage.
Boyle also appeared as solicitor Joe in Coronation Street, and starred in the Channel 4 sci-fi drama Humans in 2015.
Who is Ian Buckells?
DCI Buckells is played by actor Nigel Boyle and was assigned to Hillside Lane Station Murder Investigation Team.
He is a former Detective Superintendent and criminal operative in Central Police, and is unveiled as being the "Fourth Man" in the conclusion of series six, the last senior ranking member of corrupt police officers affiliated with the Organised Crime Group (OCG).
The incompetent detective had hidden in plain sight since he first appeared on the shwo in series one back in 2012, and managed to avoid suspicion as no one thought the "blundering fool" to be capable of being a crook.
Buckells had been acting suspiciously during the sixth series, having coaxed a false testimony out of Deborah Devereux to link Terry Boyle to the murder of journalist Gail Vella.
Devereux had been romantically involved with Buckells, so she was a willing witness, but AC-12 was not to be fooled by the ruse.
AC-12 also found an incriminating laptop hidden in Buckells' car when he was arrested, although he denied having any knowledge of how it got there.
The corrupt officer was also responsible for getting undercover OCG member PC Ryan Pilkington to join MIU, who later went on to threaten DCI Jo Davidson.
But in the final episode of the series, it turned out Buckells was the man AC-12 had been hunting down all along, with a key clue coming in the form of his case notes from the Lawrence Christopher case.
In the police notes, Buckells had repeatedly spelled "definitely" as "definately", just as H had done in his communications with the OCG.
Viewers then learned that the crooked officer had been involved with the OCG since he worked on that case in 2003, with greed being his main motive.
Hastings told him: "All the time we were sitting here thinking we were chasing a criminal mastermind, but no....your corruption was mistaken for incompetence.
"As you made your way up through the ranks, there wasn't anything that you wouldn't turn your hand to as long as the price was right,"
"As you made your way up through the ranks there wasn't anything that you wouldn't turn your hand to as long as the price was right, that's the top and bottom of it.
"You rose through the ranks alright, leaving a trail of blunders behind you, how some people can fail upwards beggars belief."
Buckells told AC-12: "Yeah right, I'm a blundering fool. I'm the only one who's made total mugs out of you lot."
It turned out that Buckells used his police knowledge and connections to link up all the other corrupt officer, and made millions by doing so/
While he was living his normal life with his family, he was a bungling detective in a semi-detached home, but when he was H, he was living it large in a three million pound mansion while ordering hits on his enemies.
A message from the editor:
Thank you for reading. NationalWorld is a new national news brand, produced by a team of journalists, editors, video producers and designers who live and work across the UK. Find out more about who's who in the team, and our editorial values. We want to start a community among our readers, so please follow us on Facebook, Twitter and Instagram, and keep the conversation going.