Nicola Sturgeon admits she is 'deeply worried' social media abuse will put women off entering politics
Nicola Sturgeon has admitted she is "deeply" worried about women being put off entering politics due to the levels of abuse, misogyny and threats of sexual violence experienced on social media by those who "put their heads above the parapet".
Speaking in a major new TV documentary series, the First Minister, who was interviewed ahead of her resignation on Wednesday, said the current environment for women in politics was "much harsher and actually more hostile" than at any other time in her political career.
Interviewed by Kirsty Wark in The Women Who Changed Modern Scotland, the First Minister admitted she struggled to stay optimistic over the prospects for more young women going into politics, but insisted was determined not to give in to "a sense of despair".
The three-part BBC Scotland documentary series, which launches on February 21, explores the impact and legacy of ground-breaking women over the past 50 years, including SNP politicians Winnie Ewing and Margo MacDonald, and recalls high-profile campaigns for women's rights and equal representation.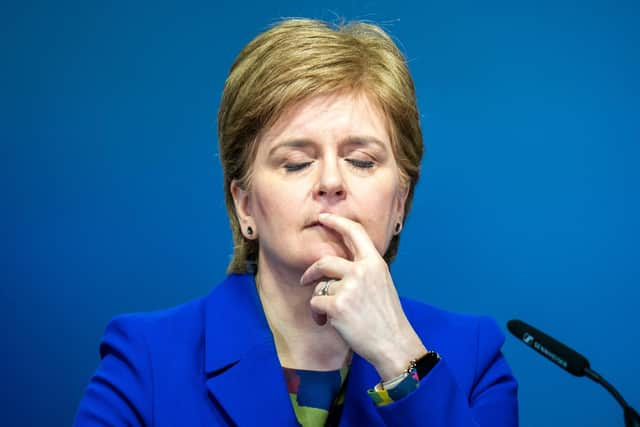 Although a record number of women were elected to Holyrood in the 2021 election, Ms Sturgeon said the Parliament's progress on gender balance had been "transient" since 1999.
Ms Sturgeon is asked in the documentary whether young women would want to be part of the current political landscape. She said: "I struggle to stay optimistic on this front and I'm determined that I do stay optimistic or at least don't give in to a sense of despair.
"But I think the environment for women in politics today is much harsher and actually more hostile – and I would use that word deliberately – than it has been at any time in my political career.
"Social media provides a vehicle for the most awful abuse of women. The misogyny, sexism, threats of violence, sexual violence, that women who put their heads above the parapet are subjected to, is making it, I think, much harder to encourage women that it is something worth doing and that worries me deeply."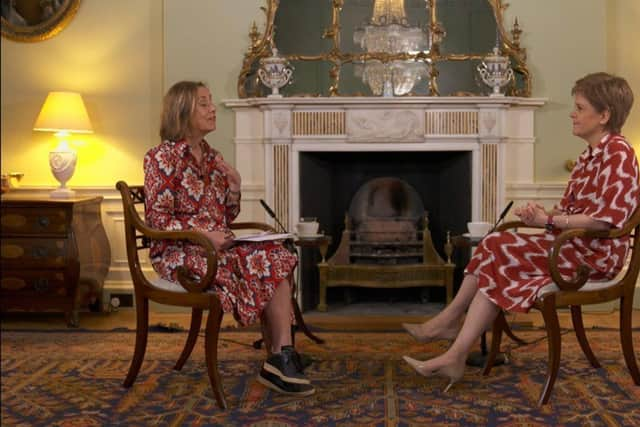 Asked whether Holyrood's gender balance had changed attitudes within the country and overseas, Ms Sturgeon said: "I think the Scottish Parliament in itself has changed the image and the standing of Scotland, both at home and internationally.
But but also a Parliament that has a bigger number of women in it and therefore a Parliament which is by no means gender balanced, but looks more female, has, I think, over the years of the Scottish Parliament, softened that macho image.
"Not just in terms of the sort of representation and the image of that, but in the policies that the Scottish Parliament has prioritised – much more of a social agenda that is driven by the greater number of women in Parliament.
"I don't know whether there has ever been a Parliament anywhere else in the world where the leaders of all the main parties happened to be women at the same time. There's no doubt that was a very positive visual representation of what politics can be like.
"We're not [gender balanced] and in the years since the Scottish Parliament was established we've gone forward and then backwards and now forward again. What we thought of at that time as real progress has been quite transient."
Comments
 0 comments
Want to join the conversation? Please or to comment on this article.