Nicola Benedetti says 'risky' first year as Edinburgh International Festival director has 'truly surpassed' expectations
The Edinburgh International Festival attracted an audience of more than 120,000 this year
Nicola Benedetti says her "risky" first year as Edinburgh International Festival (EIF) director has "truly surpassed" her expectations – as she described the response to her inaugural programme as "resoundingly uplifting".
The violin virtuoso has described her first season, which attracted an audience in excess of 120,000, as "enriching and life-altering", adding many of those who attended the festival this year did so for the first time.
Benedetti, who is both the first Scot and the first woman to lead the event, said she believed the festival had both taken risks and broken down barriers this month.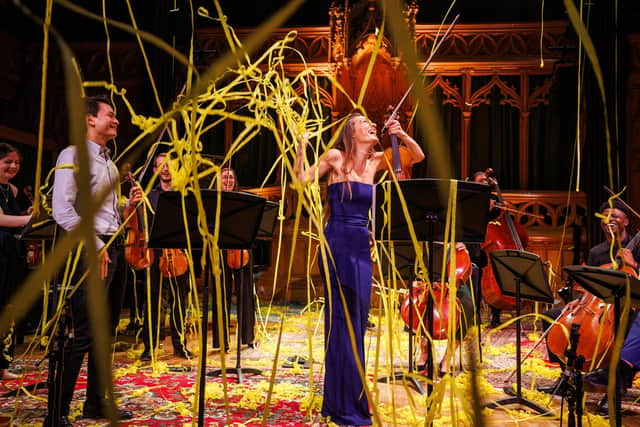 Experiments carried out this year included giving young musicians the chance to perform in a two-day "opening fanfare" event in Princes Street Gardens, replacing stalls seating with cushions and beanbags for two appearances by the Budapest Festival Orchestra in the Usher Hall, extended residencies for several companies, reimagining the festival's headquarters at The Hub as an open-to-all "green room" and broadcasting music into Charlotte Square Gardens.
More than two thirds of the EIF audience this year was said to have been drawn from within Scotland. The EIF's overall audience figure included more than 32,000 free and discounted tickets, which were targeted at young people, arts workers, students and NHS staff.
Significant changes this year included a move away from the lavish opening night spectacles seen during predecessor Fergus Linehan's era, including last year's curtain-raiser at Murrayfield and the 2019 event at Tynecastle Park.
Funding problems were blamed for the absence of the annual concert series at Leith Theatre and the event's festival fireworks finale, which was last staged in 2019.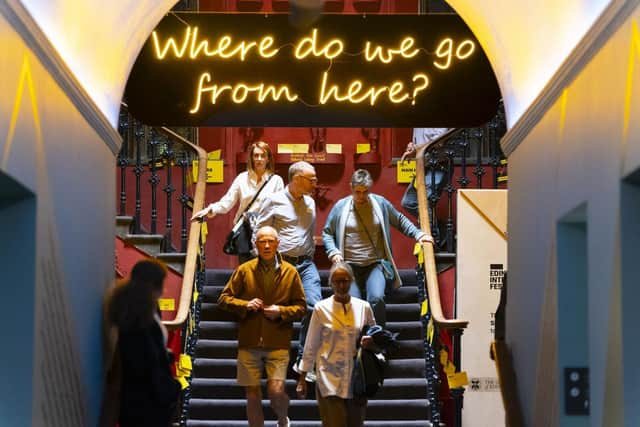 Ms Benedetti, who admitted she had been unable to realise all of her plans for this year, has been critical of the level of public funding ringfenced for the event since taking up the role.
At the start of August, she warned the city was facing an "identity crisis" over the future backing of its flagship cultural events and admitted she faced having to "streamline" its programme next year due to the combined impact of standstill public funding and rising costs.
She said it was a "miracle" the world's biggest cultural celebration was able to be staged in Edinburgh each summer given its low level of public subsidy compared to events elsewhere in Europe.
More than 2,500 artists and performers from 50 different nations were in this year's EIF programme, with both figures up slightly on last year's event. Benedetti said: 'Everything has truly surpassed my expectations this year.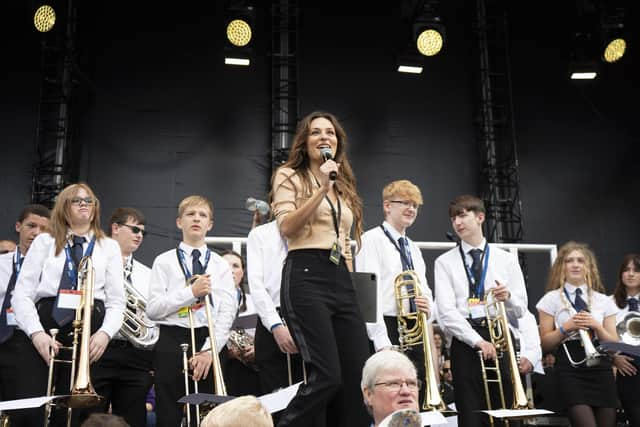 "We brought our artists and audiences closer together, we welcomed festival-goers of all ages and a range of perspectives, and many experienced the Edinburgh International Festival for the first time.
"Our audiences enjoyed a joyous moment of mass music-making to launch the festival in Princes Street Gardens, with performers aged from seven to 70, a deconstructed classical music concert, as they were immersed in the lush sounds of the Budapest Festival Orchestra sitting on beanbags amongst the musicians, and a Festival green room at The Hub, full of free talks and intimate concerts from incredible musicians spanning Scottish traditional music, jazz and classical ensembles.
"The festival opened its arms to form a dialogue with audiences and artists. We took risks, broke down barriers and warmly welcomed the world through our doors to provide the deepest level of experience through the highest quality of art.
"I dreamt of a festival that felt truly open and welcoming, creating a shared ownership and pride over the future of our festival and its profound contribution to Scotland's culture and conversation. The response from artists and audiences has been resoundingly uplifting, filled with a tangible energy pulling us closer together.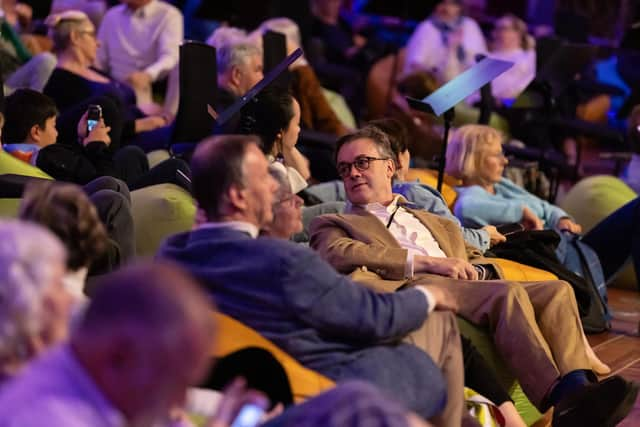 "We asked 'where do we go from here?' And we heard from thousands of people, sharing different perspectives from around the world. Now we are confident in forging our path and deepening next year's conversation together."
Organisers of the Royal Edinburgh Military Tattoo, which featured more than 800 performers drawn from around the world, said it had attracted more than a quarter of a million people, with "only a handful" of tickets unsold across its three-week run.
Chief operating officer Jason Barrett said: "The success of this year's Tattoo is measured in many ways, but nowhere more so than in the faces and genuine emotion expressed by those who attended. We couldn't be prouder of the team for yet another great performance."
The Edinburgh Art Festival, which was also staged under a new director in Kim McAleese, revealed an overall attendance of 125,000 across its programme, which was launched two weeks later than previously.
She said: "We wanted to create a festival that felt rooted here in Edinburgh and connected to people in the city, but which was also balanced with a critical and nuanced global dialogue.
"The new dates and format allowed us to deliver something in a new way; by punctuating the festival with weekend events, we opened up to new audiences, and formed dialogue with other art forms, partners and other festivals across the city in a warm spirit of collaboration."
Nick Barley, who was overseeing his final Edinburgh International Book Festival as director, said the festival had exceeded its target for ticket sales by 18 per cent.
He said: "I couldn't be more proud of our team and what we've collectively achieved this year. While we hoped last year that the festivals would be back with more vigour, this year it's undeniably the case.
"It was heart-warming to see an increased number of people on site enjoying all we had to offer throughout the past three weeks. It's been an honour to work with such a talented community of authors, illustrators, poets, historians, philosophers and thinkers on and offline over the past 14 years."
Comments
 0 comments
Want to join the conversation? Please or to comment on this article.