Nicola Benedetti reveals 'reconciliation' theme for Edinburgh International Festival as first 2024 shows are revealed
Event to celebrate 900 years of Edinburgh's history
Edinburgh International Festival director Nicola Benedetti has declared that she wants next year's event to be a "uniting force'" in the face of global conflicts and tensions as she revealed that themes of reconciliation and ritual will underpin her 2024 line-up.
Practices, traditions, festivities and other "shared experiences" dating back centuries that bring people together will be celebrated in the form of music, theatre, opera and dance shows next August.
The 2024 festival will be part of a week-long "healing arts" campaign involving Scottish Ballet and the World Health Organisation, which will see special performances, exhibitions, workshops and talks staged during the event's final week.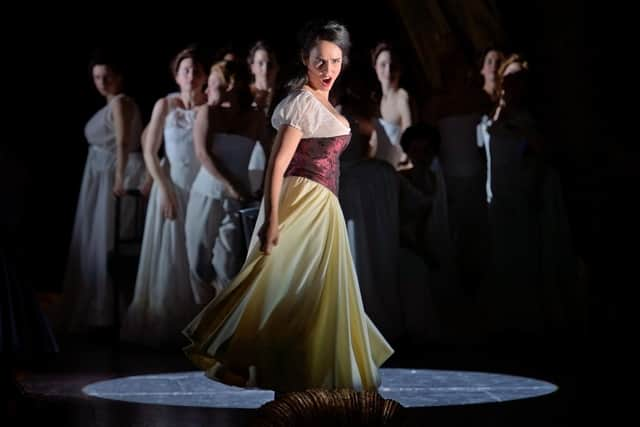 The full three-week programme will also explore how the city of Edinburgh has evolved and transformed over the last 900 years, since the foundation of what is now St Giles' Cathedral on the Royal Mile.
New experiments with event formats are also expected to be tried out at the festival after the response to a number of innovations introduced in Ms Benedett's inaugural programme this summer, including transforming the EIF home at The Hub into a green room-style venue and allowing audiences to sit on beanbags.
Next year's main themes, which will also see the festival explore how the rituals and art of romance and seduction have evolved, was revealed as the first productions were announced for the 2024 event.
It will feature the classic French opera Carmen, which will be performed on a replica stage based on Opéra-Comique, where the show was first staged in 1875.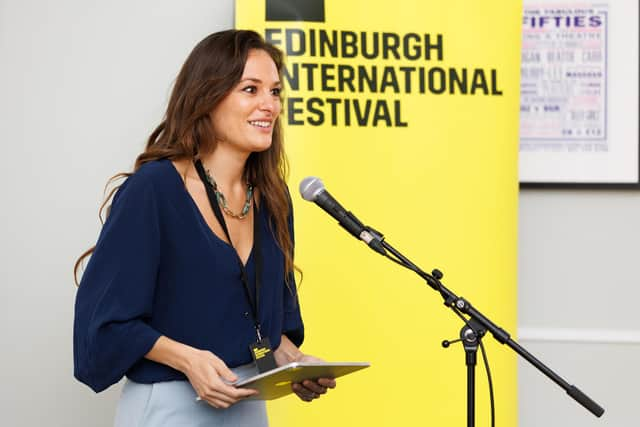 French opera star Gaëlle Arquez will play the lead role in the production she has starred in for the last six years, with the Scottish Chamber Orchestra appearing along with Louis Langrée.
The 2024 programme, which will boast five operas, will also feature a hybrid dance-theatre production by Canadian choreographer Crystal Pite, which focuses on a group of medieval re-enactors who have gathered in a community hall for their annual meeting, but soon find the lines between reality and re-enactment, as ancient forces are awoken.
Next year's festival themes echo its origins in 1947, when it was instigated in the aftermath of the Second World War to provide an international celebration of "the flowering of the human spirit."
Benedetti told The Scotsman: "You don't need me to speak to the fractions that are felt across the world at the moment that have repercussions, no matter where you live and what your immediate life circumstances are.
"If you are awake, alert and have a level of empathy then you have a huge amount of pain for the world at the moment.
"Asking the question 'where do we go from here?' at last year's festival, to hear from people and create a sense of dialogue, was such an important start for me.
"People kept telling us: 'Keep doing things that bind us together. We need to experience stuff that unites us, regardless of our perspectives.'
"You will see a lot of language around togetherness next year, and the festival being that uniting force.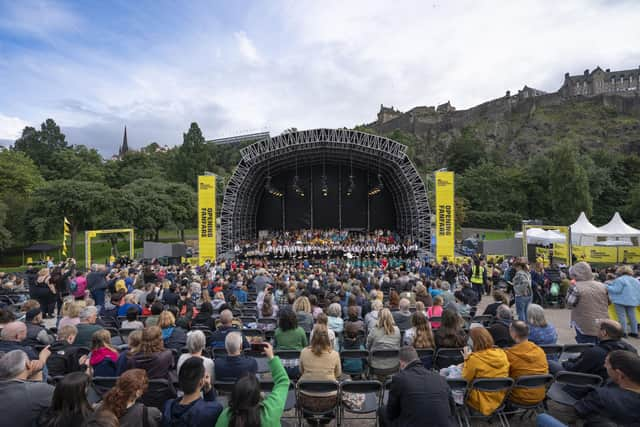 'But when we are speaking about uniting people that does not rely on everybody sharing the same direction because they believe the same thing.
"That's not the purpose of our festival. The purpose of our festival is to say 'our doors are open to every possible lived perspective that is out there.' We will be presenting a myriad of perspectives."
Ms Benedetti said the festival would be heavily scrutinising where it was bringing in work from next year and beyond to ensure as many different cultures as possible were reflected in its programme.
She added: "We will be programming from parts of the world that people might not necessarily expect from the festival.
"We are going to be highlighting the broader aspects of belief systems and meditative experiences that exist around the world, which will be a departure for us from the more formal festival experience.
"If you are going to experience something which has been written and created by someone or another culture, that takes a level of interest and humility towards another human being."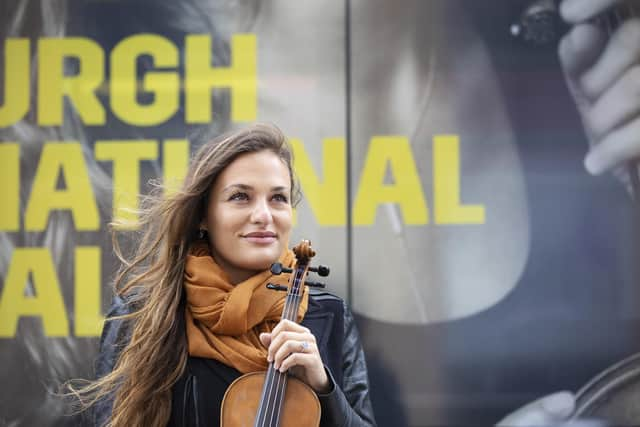 Ms Benedetti has pledged that the festival will be championing a "new generation" of performers across the main art forms.
She said: "We will be opening our stages and platforms to a much wider array of people in moments of mass participation and bringing a more community aspect into the festival. We obviously did that this year, but will be very much continuing in that direction.
"The 900th anniversary of the city is a source of huge intrigue and interest to me, in terms of creating collective moments that really bring people together. Edinburgh is a city of such complexity, which has offered so much leadership across time to the rest of the world.
"I feel that the tone, tenor and need of this time is about celebrating the best of what was, and scrutinising the worst of what was and going into the future with a real sense of togetherness.
"For me, this celebration is a moment to really open that collaborative spirit with other festivals and events in Edinburgh that take place throughout the year."
Ms Benedetti said the festival had had "fantastic" feedback from its audience on the various experiments introduced during this year's event.
She added: "People absolutely loved all of it. We were very honest about the fact that we were experimenting with a lot of stuff and therefore there would be one or two mistakes along the way.
"There were definitely one or two moments, but generally speaking the whole mix of formality and informality, the way we communicated about the programme and the conservational aspect of events is all stuff that we are only going to build on in the most creative way."
Ms Benedetti suggested the EIF would be moving away from the large-scale opening spectacles which saw huge crowds gather outside the Usher Hall, beneath Edinburgh Castle and in St Andrew Square, which have seen the latest technology deployed to create animated sequences designed to accompany specially-created soundtracks.
She added: "It's all about the quality and depth of the storytelling for me. More is not always better.
"For us, it's about choosing something which will have an eternal impact on someone's life or unites people in a moment that is unforgettable. That can happen with no technology at all."
Comments
 0 comments
Want to join the conversation? Please or to comment on this article.