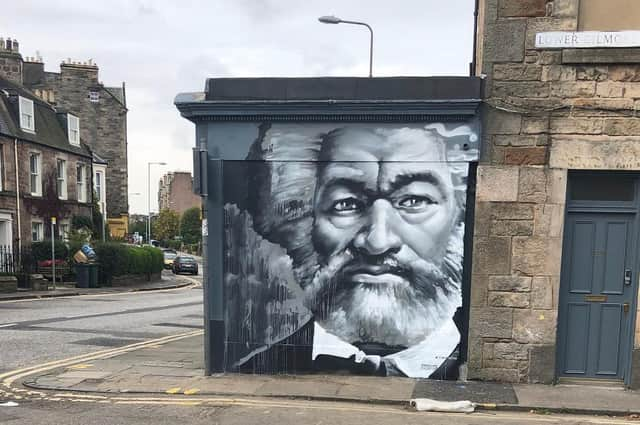 Frederick Douglass was known as "Scotland's anti-slavery agent" when he stayed in Edinburgh during a two-year campaigning visit to Britain and Ireland in the mid-19th century.
Now arts agency Creative Scotland is funding the development of a production which is hoped to follow in the footsteps of Douglass by going on tour around the country to spread the word of his personal story and highlight Scotland's own links to the slave trade.
Neo Vilakazi, the Edinburgh-based writer, composer and producer behind the project, said it would tell how Scotland played a prominent part in the life of the "anti-slavery hero."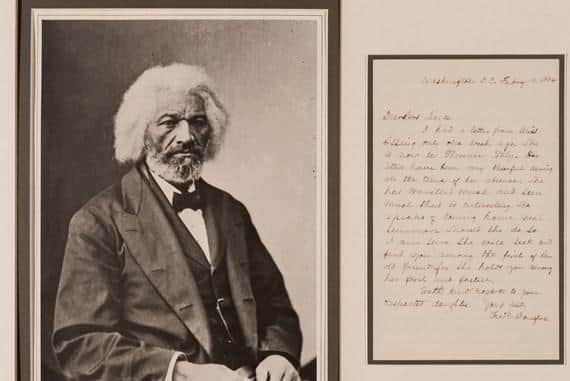 Douglass, who was born into slavery in a plantation in Maryland in the United States in 1818, went on the run as a "fugitive slave" when he was 20, disguising himself as a sailor.
He fled to Britain in 1846 after publishing his first autobiography, Narrative of the Life of Frederick Douglass: An American Slave - in which he named and shamed his white slave owners.
While he was living in Edinburgh, Douglass visited numerous cities and towns including Glasgow, Arbroath, Ayr, Dundee, Falkirk, Fenwick, Greenock, Hawick, Kirkcaldy, Montrose, Paisley and Perth to try to inspire anti-slavery activism among his audiences through his own story and also highlight Scotland's links with slavery.
His visit came in the wake of wealthy Scottish plantation owners in the United States securing a share of £20 million in compensation paid out by the Government following the abolition of slavery in the UK. He also campaigned against the Free Church of Scotland and its acceptance of donations from American slave owners.
Experts say Douglass, described by historians as one of the most important African American voices in 19th century Scotland, was hugely influenced by his time in Edinburgh, where he was "treated as a man, an equal brother."
A plaque honouring Douglass's links with Scotland was unveiled three years ago in Tollcross in Edinburgh, where he lived and organised his campaigns from. A mural was painted there last year in the wake of the Black Lives Matter movement.
Originally from South Africa, Vilakazi got the idea for his show, which will feature elements of gospel music, after discovering Douglass's connections with Scotland at a National Library exhibition in 2018.
He said: "I happened to be walking past the National Library and saw that they had a Frederick Douglass exhibition on. He is one of my heroes, but I had no idea he had set foot in Scotland."Although he had just published a book, he was still a fugitive when he came here. His speaking tours caused a big stir at the time and got very heavily involved in Scottish politics.
"A lot of people in Scotland and America will know who Frederick Douglass is but I don't think many of them will know he spent so much time here.
"He is such a powerful and historical figure that his story really be put to music. He was also a renowned baritone, not only for his oratory, but for his singing. Gospel music was a big part of his life."
A message from the Editor:
Thank you for reading this article. We're more reliant on your support than ever as the shift in consumer habits brought about by coronavirus impacts our advertisers.
If you haven't already, please consider supporting our trusted, fact-checked journalism by taking out a digital subscription.
Joy Yates
Editorial Director