New Glasgow-set coming-of-age drama to open city's film festival
A new Scottish coming-of-age drama and love story focusing on the deep bond between a young girl and her protective mother will open the next edition of the Glasgow Film Festival (GFF).
Organisers say the feature film debut of writer-director Adura Onashile, one of the leading figures in Scottish theatre, will mark her arrival as "an exciting new voice in Scottish cinema".
Glasgow-set Girl explores the complex relationship between Grace (Déborah Lukumuena), a 24-year-old mother traumatised by her past, and 11 year-old-daughter, Ama (Leshantey Bonsu) as they start a new life in the city.
Their sheltered world is threatened when the girl's "burgeoning physicality and curiosity" sets off reminders of a past Grace has been running away from.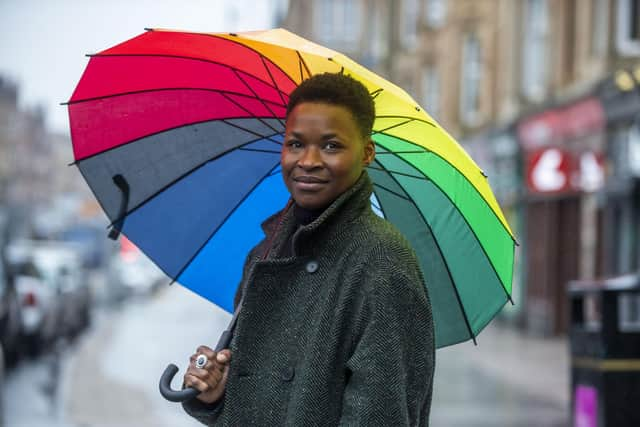 Glasgow-based Onashile has made her name as a writer, performer and actor over the past decade. She played the title role in the National Theatre of Scotland's new production of Liz Lochhead's adaptation of Medea last year and previously created Ghosts, an augmented reality walking tour exploring Glasgow's links with slavery.
Opening the GFF on March 1, Girl is described by Onashile as a coming-of-age story for both the mother and daughter, and is partly inspired by her own upbringing in an estate in south-east London.
She said: "It isn't really an autobiographical story, but what is autobiographical about it is growing up in a single parent family with my mum and being an only child.
"I wanted to look at the dynamics of that, which can often feel like a best-friend relationship rather than a mother-child relationship. Aspects of that are really beautiful, but how does it prepare you for the world?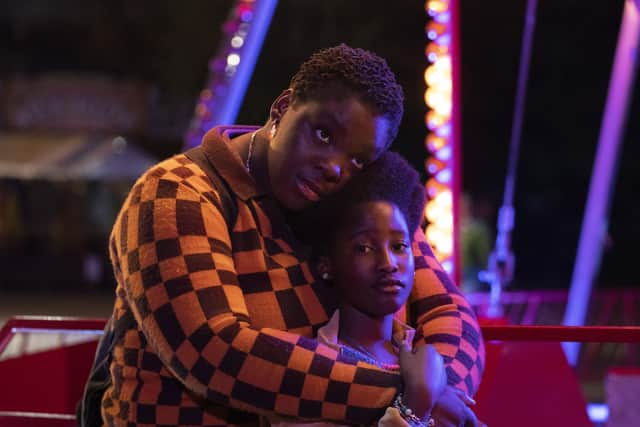 "I wondered what it would mean to push to the limits or extremes of a relationship which, on the one hand, can be really nurturing, but also claustrophobic.
"I'm also really fascinated by the idea that, to a certain extent, we can only be parents in the way we were parented. Even if you say to yourself that you're going to be different, you end up falling back on what you know.
"It wasn't like I sat down and came up with the idea all at once. I wanted to explore this nugget, but didn't know what form it would take. Writing three or four or five different drafts, and honing in on the most dramatic and impactful way of telling that story, came about over two or three years."
Girl saw Onashile reunited with producers Rosie Crerar and Ciara Barry on Girl, after the trio collaborated on a short film adaptation of Expensive S**t, her acclaimed stage show about a Nigerian toilet attendant in a Glasgow nightclub manipulating unsuspecting women for the titillation of men hidden behind the mirrors.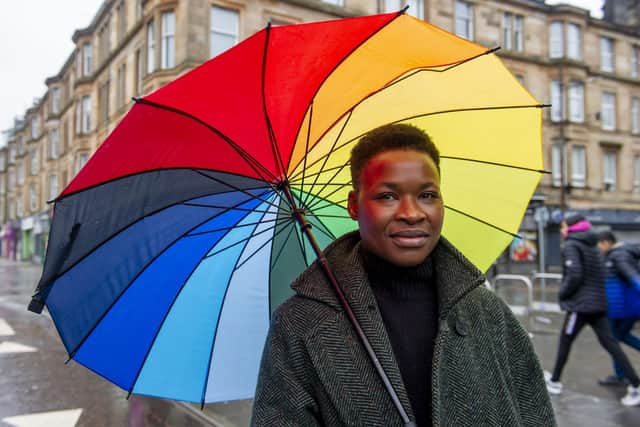 Onashile said: "Girl is about a mother who hasn't had a great experience of the world and feels it's an unsafe place. She keeps her daughter very close and builds a fortress around them in this misguided idea that she's protecting her.
"The thing that really starts the mother on a journey is her daughter starting to develop into a teenager. She's forced to come to terms with her wanting to explore the world and is forced to face up to her own past. I really see it as a coming-of-age story for both the mother and the child."
Much of Girl was filmed in the Gorbals area of Glasgow, along with other locations in the southside.
Onashile, who has lived in Glasgow for the last 12 years, said: "It was always going to be a Glasgow story. It just felt right to make it here. Glasgow is very friendly and open but, for some people, it can also be quite isolating. I could see a version of my mother and myself existing in a place like this."
Girl will be opening the GFF weeks after a world premiere at Robert Redford's Sundance Film Festival, in Utah, which has hailed her debut as "a poignant story about healing and the painful sacrifices that are sometimes needed to love ourselves and those closest to us."
She said: "I never, ever imagined working in film until I made the short of Expensive Shit. I had no ambitions of writing for film at all until I was approached about adapting the play - I was very much a theatre person. I love film and I am obsessed with it to a certain extent, but never saw myself as having access to that world. It felt magic to me growing up. Even as an actor, I never imagined myself on film.
"Girl is without doubt the hardest thing I've ever done. We shot for six weeks in Glasgow. Independent filmmaking is not a joke. It is incredibly intense and I'd go as far as saying it's brutal sometimes. There are so many moving parts and so much that is in the lap of the gods and outwith your control. You're always spinning lots of plates at once.
"We finished the shoot in October 2021 and were in post-production for a year. However I took a chunk of time out of it (for Medea), which was the best thing I could have done. It was really good to get a break. It gave me a really fresh perspective."
Isabel Davis, executive director of Screen Scotland, which £500,000 in Girl, said: "Adura Onashile's debut feature is an exceptionally fine choice to open this year's GFF. Set and made in Glasgow, this evocative and poignant examination of a mother-daughter relationship establishes Adura as a hugely exciting film talent. We are very glad to have been part of her journey."
GFF co-director Allison Gardner said: "I'm delighted and honoured that we will open the festival with Adura Onashile's Girl, a powerful and poignant feature debut set in Glasgow."
Comments
 0 comments
Want to join the conversation? Please or to comment on this article.