Netflix password sharing: Netflix takes major step forward in crackdown on password sharing
Netflix is introducing limits on password sharing in four more countries with customers being asked to pay an extra fee if they want friends and family who don't live with them to access content via their account.
According to the streaming giant more than 100 million people around the world use shared accounts.
Sharing log-in details for streaming services with family and friends is a widespread practice, despite Netflix's terms stating that "people who do not live in your household will need to use their own account".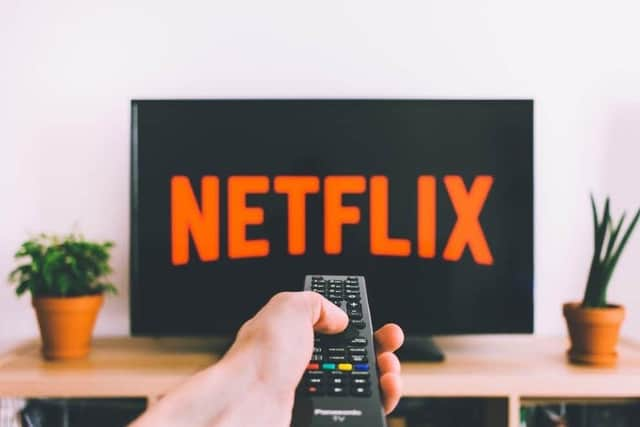 Netflix have claimed that password sharing, rather than individuals using and paying for their own account has impacted the quality of programming they can produce, with the streaming platform suggesting that a crackdown would occur on password sharing earlier this year.
In a blog post, Netflix confirmed that they would look to end password sharing in a host of countries, writing: "Over the last year, we've been exploring different approaches to address this issue in Latin America, and we're now ready to roll them out more broadly in the coming months, starting today in Canada, New Zealand, Portugal and Spain.
"A Netflix account is intended for one household and members can choose from a range of plans with different features."
Members in Canada, New Zealand, Spain and Portugal will now be asked to set up a "primary location" for their account and manage who has access to it.
Users would still be able to watch Netflix when they travelled, both on personal devices and logging in in other places – but would eventually need to log back into the home network.
The blog also suggested that there could be a maximum of two "sub accounts" per subscription, less than the current five available on Netflix.
Canadian subscribers could add up an extra member as a "sub account" for $7.99 (£4.92), in New Zealand the fee would be similar at NZ$7.99 (£4.17) while Portugal members would be charged €3.99 (£3.54) and Spain €5.99 (£5.32).
Netflix chief operating officer Gregory Peters last month acknowledged that the changes would not be "universally popular" and warned investors to expect some cancellations.
Comments
 0 comments
Want to join the conversation? Please or to comment on this article.