Exclusive:

National Museum of Scotland admits it is becoming 'frayed around the edges' and at risk of long-term decline without funding rethink

Historic Edinburgh attraction, the National Museum, is the busiest in Scotland
Scotland's busiest visitor attraction has admitted it is becoming "frayed around the edges" and is at risk of long-term decline unless there is a rethink over its public funding.
The National Museum of Scotland in Edinburgh has revealed it is struggling to settle pay deals for staff, maintain the condition of the historic site and afford to put on blockbuster exhibitions. Bosses have warned they face having to make "invidious" decisions to cope with a projected £1.2 million deficit in the current financial year.
MSPs have been told the museum may have to "cease some of our operations" because it did not know if it would be able to balance its budget while meeting the Scottish Government's own pay policies and avoiding job losses.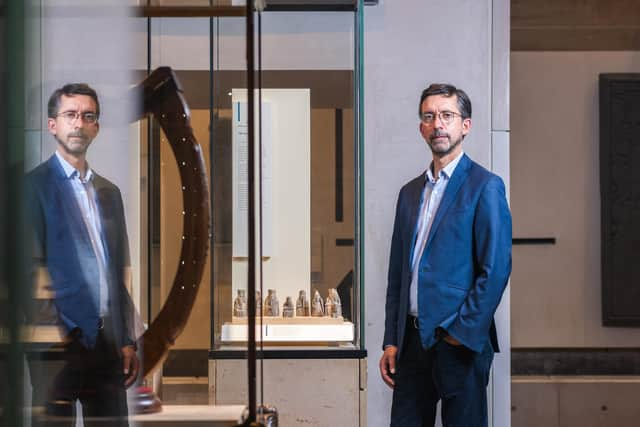 Dr Christopher Breward, director of National Museums Scotland, suggested museums and galleries across Scotland faced a "struggle for survival" due to a lack of government support,. He said he was concerned about the National Museum's long-term legacy because it was becoming "frayed around the edges".
Dr Breward has revealed the National Museum was already been unable to tackle the "tired" displays and "worn down" floorboards in some parts of the Chambers Street attraction that have not been refurbished for years, telling MSPs: "I think, unfortunately, that it will get worse."
He also described the impact of prolonged staff pay negotiations as "corrosive" and raised the prospect of "continuing industrial unrest" in the cultural sector due to the levels of financial uncertainty.
Dr Breward admitted the museum could not afford "incredibly expensive and complex" exhibitions because they did not make enough money to be profitable. He was giving evidence to Holyrood's culture committee ahead of the government announcing its annual budget plans in December.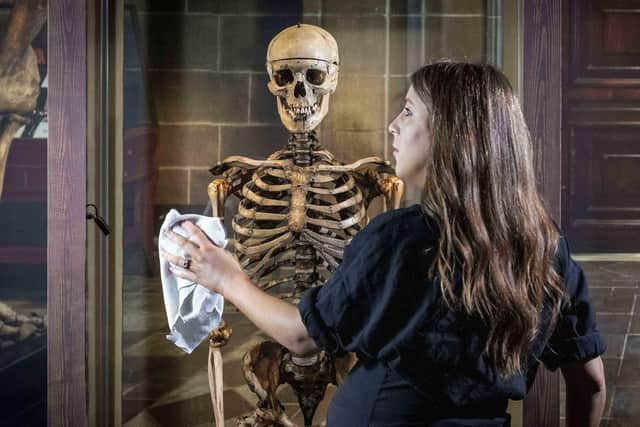 National Museums Scotland, which runs the main site in Edinburgh, as well as a museum of flight in East Lothian and a museum of country life in East Kilbride, received more than £26m from the Scottish Government last year.
However, a report for MSPs has highlighted how its annual funding had declined "in real terms" by 16 per cent over the past decade. It claims that it was now a "struggle" to get a year's worth of funding confirmed, which meant it was unable to give staff any certainty about their pay.
Its report adds: "For many years we have advocated for a funding cycle with a longer than one-year horizon and the operational benefits and efficiencies that would come with being able to plan on, for example, a rolling three-year cycle.
"The continuing short termism is the opposite of what we need to run our organisation effectively."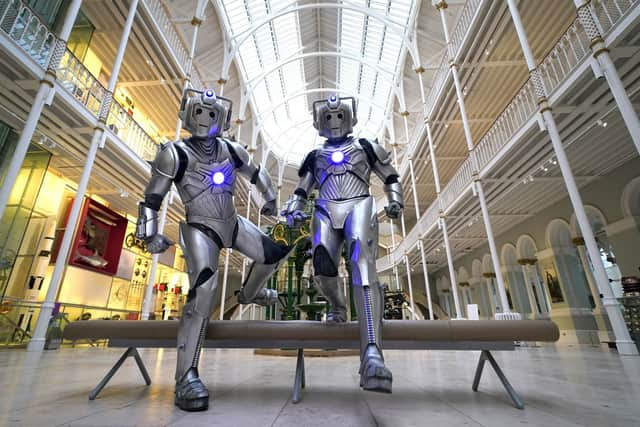 Dr Breward was giving evidence to MSPs before First Minister Humza Yousaf pledged this week to "more than double" Government spending on arts and culture within the next five years.
However, the comparable figure did not include the £87m current ringfenced for the national collections. It is not known if they will have to share in the additional £100m promised for the culture sector.
Five years ago the National Museum was celebrating the completion of an £80m redevelopment of its original Victorian building, which was carried out over 15 years. The project helped the site become the most visited attraction in the UK outside London and one of the most popular anywhere in Europe, attracting 2.2 million visitors in 2019 – the year before the pandemic shutdown.
However, the part of the museum housing the bulk of its Scottish collections has not been refurbished since a modern extension was built for them in the late 1990s.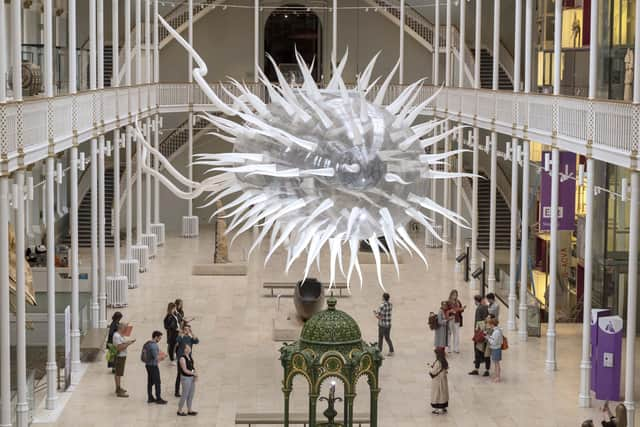 Dr Breward told MSPs the museums and galleries sector was about to be doing "wonderful things" above the surface due to the recent opening of new exhibition spaces at the National Gallery in Edinburgh, the reopening of Kilmartin Museum and the long-awaited revamp of the Burrell Collection in Glasgow.
He said: "Extraordinary museums and galleries are part of the beating heart of this country. However, I often feel like a swan, gliding through the waters, kicking desperately while the weeds grab at my legs.
"Beneath that surface picture, in which visitors are returning, there are systemic problems that present a huge challenge to the sector now. All the projects that I talked about are the result of capital investment that goes back ten years. I do not see that glory of opening new spaces for another ten years at least. It's a struggle for survival.
"It's embedded in the National Heritage (Scotland) Act 1985 that National Museums Scotland preserves, interprets and provides public access to extraordinary collections – for Scotland's visitors and for the world. That's a legal obligation.
"I'm very worried about that legacy for future generations, because it's becoming frayed around the edges."
Dr Breward said the museum felt like a "thriving organisation" because it had seen visitor numbers bounce back since the pandemic.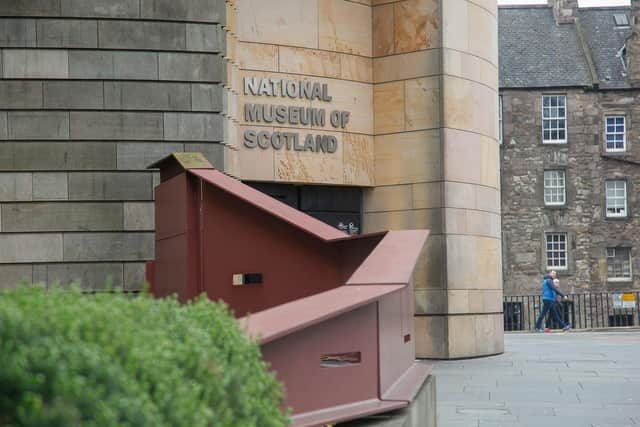 But he added: "Mid-year, we face a deficit of £1.2m if we are to match the costs that are not within our gift – in particular, future pay awards. That will mean making some invidious decisions about what we do. I think that that view is shared by the museum and galleries sector at large.
"With success comes responsibility and future costs. Our visitors have increased by 16 per cent since 2011. The huge capital project of reinvigorating the Chambers Street museum has brought them back in crowds – much better than what the national museums in London have experienced.
"The international visitors have returned because we offer a fantastic programme. However, our floorboards are getting worn down already and the displays are looking tired in those corners of the museum that we have not been able to renew. I think, unfortunately, that it will get worse."
Dr Breward said the museum needed a "three-year planning horizon" for almost everything it did.
"We cannot be ambitious in the way we want to be when we're not sure what is coming in the next two months, year-on-year," he said. "This is a really challenging time. I would love to spend more of my time out doing creative things rather than worrying about the next month's budgets."
Responding to the First Minister's funding announcement at the SNP conference, Dr Breward said: "The current financial climate is one of the toughest the heritage and culture sector has ever faced.
"While we welcome Scottish Government's recognition of the value of culture and the prospect of additional funding over the next five years, we look forward to hearing more details to understand how this will directly impact our work."
A spokeswoman for the museum said: "The Scotland Galleries are now 25 years old and, as such, work is required to update their displays and interpretation. "We are currently in the process of scoping a range of options to address this in the coming years.
"We have still not settled our pay negotiations for the current financial year. There remains uncertainty about whether we can match the Scottish Government's own two-year pay offer, which leaves us with ongoing concerns about the size of our budget gap in future years."
Comments
 0 comments
Want to join the conversation? Please or to comment on this article.