He has announced his departure ahead of the long-awaited unveiling of a revamp and expansion of the Scottish National Gallery in Edinburgh this summer. Sir John, who joined the national collections organisation – which runs four major attractions in the Scottish capital – in 2006, will leave the role in February next year.
His departure has been announced months after Sir John warned that funding pressures, the impact of the Covid pandemic and rising costs had left his organisation facing a crisis that would lead to "a severely reduced offer", including different patterns of opening hours and closing one site for extended periods.
He said at the time: "That sounds bleak, but it would be no exaggeration to say that, as I look to next year and beyond, I am thinking that this is about how we protect the collection, keep the lights on and doors open – and that is it."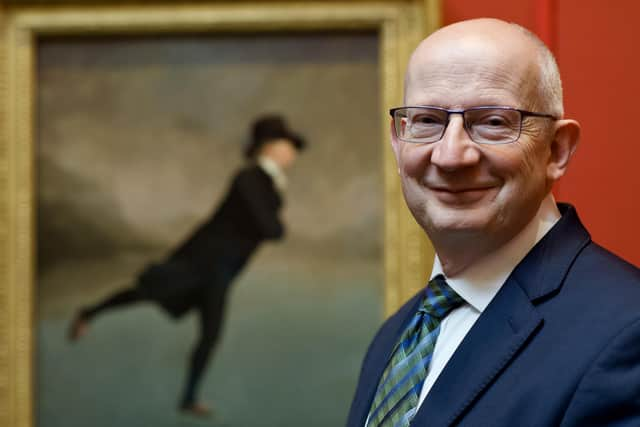 The National Galleries later secured a 9.8 per cent increase in its core funding from the Scottish Government, taking the pot to more than £18 million. The Modern Two gallery was closed down in the autumn, but is due to reopen at the end of April.
Sir John had overseen a huge growth in visitor numbers during his tenure, with an annual audience of more than 2.5 million being notched across galleries' sites in the years before the pandemic.
Although Covid restrictions were still in place at the start of last year and building work on the Scottish National Gallery project continued throughout 2022, the overall audience reached more than 1.8 million.
Plans were lodged last week for a major new archive and research centre in Granton, which will be open to the public and will bring the national art collection under the one roof for the first time.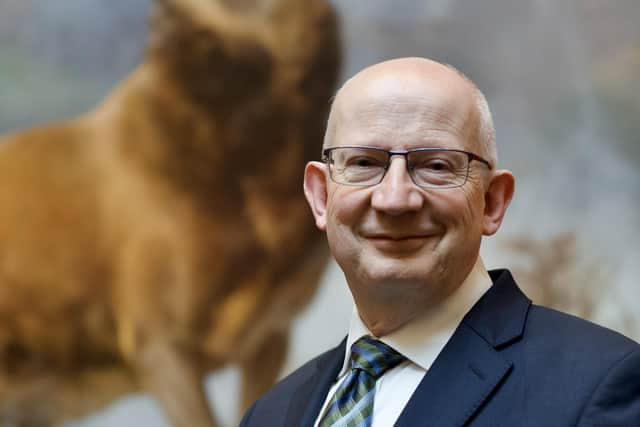 Sir John said the National Galleries was "firmly back on track" after the disruption caused by the pandemic.
He said it seemed like the right time to "hand over to new leadership" with the Scottish National Gallery project heading for completion.
"It's been an extraordinary privilege to work with the amazing colleagues, trustees, patrons, friends and all the supporters of the galleries," he said.
"I'm immensely proud of our collective achievements across so many activities and projects.
"In these difficult times, and as society continues to recover from the impact of the pandemic, I know the National Galleries of Scotland will continue to play a key role in society, offering inspiration and joy to a very wide public."
Highlights of Sir John's tenure include the successful fundraising campaigns to secure two Titian masterpieces – Diana and Actaeon, and Diana and Callisto – as well as Sir Edwin Landseer's painting The Monarch of the Glen.
Benny Higgins, chair of the National Galleries board, said: "Sir John Leighton has served the National Galleries with distinction and unswerving commitment. His strong, thoughtful leadership has enabled the galleries to progress in the best and most challenging of times. He'll leave an enduring legacy."