Musicians, writers and actors to bring stories of islanders to life 100 years after mass Hebridean emigration
It was an exodus of islanders that would have a long-lasting impact on the Outer Hebrides.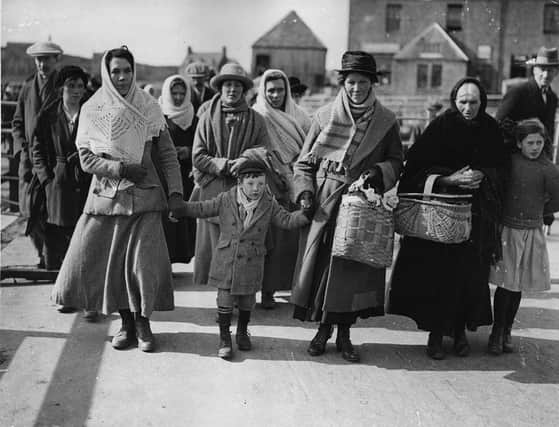 One hundred years ago this month, two steam ships would leave the shores of Lewis and South Uist in the space of a week carrying human cargoes of more than 600 passengers seeking a fresh start in Canada.
Now the anniversary of the mass emigration in April – which signalled the start of a series of voyages which would eventually see more than 1500 islanders leave the Hebrides over the next two years - is set to be marked by a host of leading Scottish musicians, singers, writers and actors.
They will explore the stories and experiences of the emigrants in Canada and the United States, as well as the devastating impact their departure had on the communities they left behind, just a few years after the end of the First World War and the Iolaire disaster, off Stornoway, which claimed 201 lives.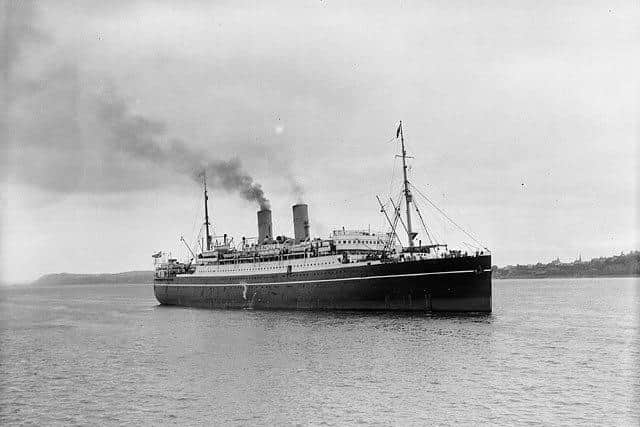 The two voyages from the Hebrides – which carried vastly different human cargoes – were of huge significance in the islands as most of Scotland's emigrant ships had previously set sail from Glasgow or Greenock.
More than 50 families drawn from Barra, Eriskay and North and South Uist made up the 300 passengers aboard the SS Marloch which set sail for St John, in New Brunswick, on 15 April 1923. They had been encouraged to depart by local priests to help establish a new Catholic community in Red Deer, Alberta.
However it was a different story on the SS Metagama, which left Stornoway's harbour a week later, as all but 20 of its 300 passengers were young men.
There were a further five direct sailing from the Hebrides to Canada over the next two years, with many of those who travelled going on to work in car manufacturing and construction in Canada and the United States.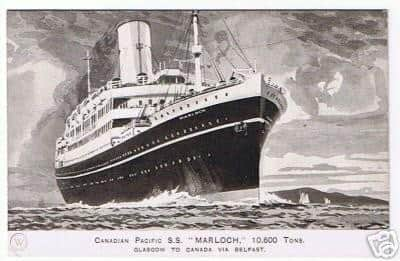 On the 100th anniversary of the SS Metagama's departure from Stornoway, the town's arts centre, An Lanntair, will be playing host to the premiere of a major new stage show which will explore the stories and experiences of the young emigrants in music and songs.
Award-winning Lewis writer Donald S Murray and Inverness-based musician Liza Mulholland, whose grandfather worked with 11 other Gaelic-speaking islanders on the Fisher Building skyscraper in Detroit, have created the show In The Wake Of the Metagama: An Atlantic Odyssey In Story And Song.
Gaelic singer and piper Calum Alex Macmillan, whose grandfather worked for Ford in Detroit, will be among those performing in the show, which will also be staged in South Uist, Barra and Inverness, and will feature contributions from actor and singer Dolina MacLennan, fiddler Charlie Mackerron, singer-songwriter Willie Campbell, cellist Christine Hanson and visual artist Doug Robertson.
Meanwhile three leading Gaelic singers – Gillebride MacMillan, Mairi Macmillan and Mairi Morrison – will be joining forces with the award-winning trad group Kinnaris Quintet to stage the one-off show Metagama at the CCA in Glasgow on 22 April, which will feature a mix of traditional songs and original compositions exploring historic and contemporary themes of immigration.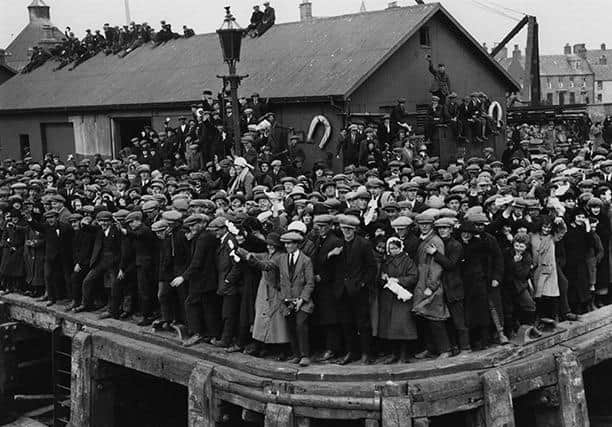 The performance will look at how the separation of families and the exodus of so many young islanders "left an enduring mark on the Hebridean psyche and resonates with the plight of modern day migrants."
BBC Alba has also revealed it will be marking the the 100th anniversary of the first SS Marloch and SS Metagama voyages with the launch of a series of semi-fictional stories inspired by some of those who left the Hebrides behind.
Written by islanders Iain Finlay Macleod and Hannah McKirdy the dramatised monologues will be performed by several actors including Iain Beggs, Seumas Smith, Eilidh Laing, Claire Frances MacNeil and Coinneach Smith.
BBC Alba, which will be launching a new story every night between 15 and 21 April, said they would largely reflect the "hopes and optimism" of the islanders who set sail from the Hebrides 100 years ago in search of "new beginnings and job opportunities."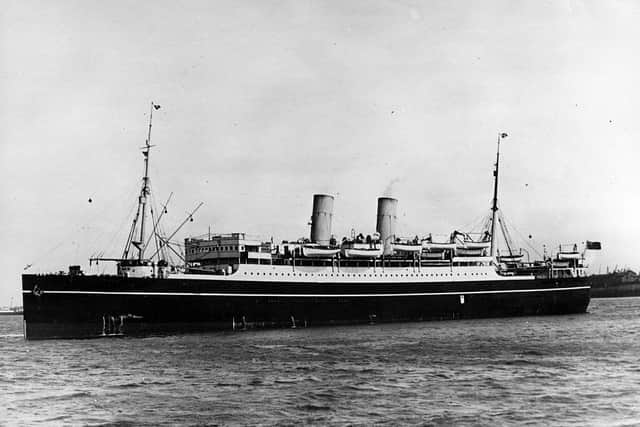 Ms Mulholland and Mr Murray spent several weeks travelling across the United States and Canada as part of the research for their show, which has been backed by national arts agency Creative Scotland.
She said: "I've heard of the Metagama since I was a child.
"My Lewis grandparents both emigrated to Canada on the Metagama in 1923, later going down to the US and meeting through the Lewis Society of Detroit.
"They married there and my mum was born in Detroit, before they returned home during the Great Depression, but many of their siblings stayed on in Canada and the US so our family's strong North American connections have been present throughout my life.
"It's been an incredible and fascinating journey of research, and it's such a privilege to get the chance now to share some of those emigrants' stories and songs, celebrate their lives and experiences, and commemorate the mass Hebridean emigrations that would have a deep and profound impact on island communities to this day."
Mr Murray said: "We picked up a lot of stories of people in exile in Canada and the United States.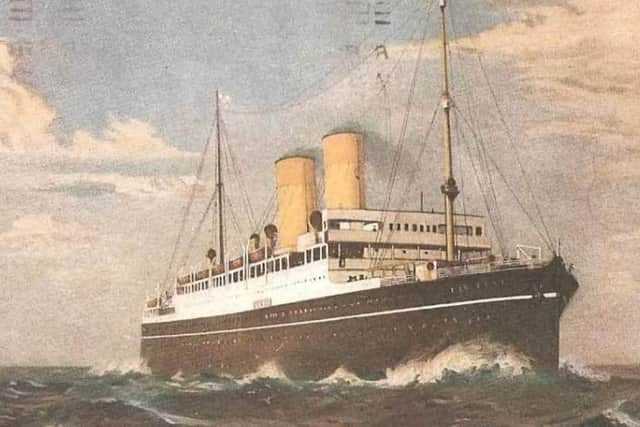 "It is our hope and dream that the musical, artistic and narrative abilities of those taking part will generate a fresh curiosity about a time in which many Hebrideans discovered a new and startling perspective on the world, one that remains with some even to the present age."
Comments
 0 comments
Want to join the conversation? Please or to comment on this article.