Musical memories: the creative possibilities for those living with dementia
Alan Farquharson is a popular singer who has performed for decades. His dementia diagnosis hasn't stopped him contributing to a new album or performing. His story reveals the possibilities of creativity with the condition, something to be celebrated at Scotland's first Dementia Arts Festival, writes Andrew Eaton-Lewis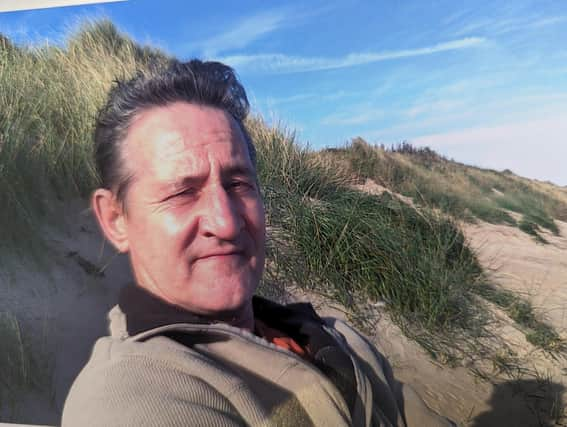 When most people picture someone with dementia, the image in their minds is probably not a man in a cowboy hat playing a 14-song gig with his own band at a big arts venue, ending with a standing ovation and an encore.
In June this year, Alan Farquharson was the headline performer at the launch of Born to be Alive, a compilation album of original songs co-written by people living with dementia. The gig, at An Lanntair arts centre in Stornoway, sold out almost a week in advance and was featured on Radio Scotland. Alan performs two of the eight songs on Born to be Alive, both recorded since he was diagnosed with dementia last year. He will now be part of the programme for Scotland's first ever Dementia Arts Festival, taking place in November at Eden Court in Inverness as well as An Lanntair in Stornoway where he lives.
The Dementia Arts Festival is the vision of Ron Coleman, a long-term mental health activist who, since his own dementia diagnosis, has become a playwright, a poet and, increasingly, a curator and champion of artistic work by other people living with dementia. The festival will include music, dance, film, poetry, visual art and theatre. The guiding principle behind all the work showcased is that people living with dementia lead the creative process and are treated as artists as much as participants.
Alan Farquharson's story is such a clear demonstration of the impact of this approach that it's worth recounting in detail. Now 68, Alan has been singing his whole life, starting when he worked down a mine in Bannockburn, a job he began straight after leaving school. "I joined the queue at the job centre and just grabbed the first thing that was available," he recalls. "I was there for the best part of 20 years. I didn't sing to many people at that stage but they were always saying 'give us a song', which I loved."
As pits began to close, Alan was invited to sing at a social club for ex-miners in Valleyfield. This led to his first professional gig, still a source of pride. "They got to a point where they said, 'we'll have to pay you because they don't like anyone else.' It was a fabulous experience and I'll never forget it."
Later Alan worked in a care home on the Isle of Lewis, singing to the patients and building up a local fan club along the way. For years he has also sung with a group of Stornoway musicians, performing everything from country and western and Irish folk songs to hits by Johnny Cash, Joni Mitchell and John Denver.
It took a dementia music project, though, to give him the opportunity to write and record his own song for the first time. The country and western track Suitcase of Songs, his main contribution to Born to be Alive , is essentially Alan's autobiography. The title was inspired by an actual suitcase in which he keeps lyric sheets for his favourite songs. The song begins with the story of the teenage motorbike accident in which Alan almost lost his leg, the musician friend he met in hospital, and a gig by his friend's band which was his first time singing in front of audience. "They threw me on to the stage, took away my crutches and put me on a wee stool in front of 200 people," Alan recalls with delight. "I did it so well that every person there got on their feet and that was my very first song." While some details of this story are now fading, he still remembers what he sang – Annie's Song by John Denver. "I've sung it quite a few times since then."
Listen to Alan sing and it's immediately clear why he became so popular. Blessed with a rich, baritone voice that recalls Dean Martin or Elvis Presley, he's also a very funny, charming raconteur. His memory often fails him now. When he married his long-term partner Susannah in September, the guests all wore name tags in case he forgot them, and the anecdotes he has been telling friends and audiences for years come less easily, crucial details disappearing into the fog. Give him a microphone, though, and the old Alan returns. For the show at An Lanntair he needed the lyrics on a screen, and occasional cues from Susannah, to help him through the set, but on stage he was as charismatic and relaxed as any of the established professional performers who regularly appear there.
Suitcase of Songs is currently serving several purposes in Alan's life. Writing it allowed him to record key memories for posterity while they're still clear enough. Singing it helps to keep them present, while also challenging his brain to learn a new melody, the deeply personal nature of the song providing an incentive and familiar lyrical territory. It has also powerfully documented his life with dementia. By the final verse, the suitcase of songs is 'tattered and torn and falling apart', a poignant metaphor for Alan's mind. The final chorus addresses mortality, as a choir of angels (actually Back Gaelic Choir, a community of singers on the Isle of Lewis) sings along with him in the hereafter.
"To have a song of my own is fabulous, it's something I would never have thought about," Alan told me earlier this year. At his wedding to Susannah, Suitcase of Songs was playing as guests arrived and was later referenced in the sermon.
The music playing when Susannah walked up the aisle was Alan's second contribution to Born to be Alive, a cover of Joni Mitchell's Both Sides Now, an old favourite that he's sung on stage many times. Originally recorded by Mitchell in 1970, it's a song that famously increases in resonance the older you get, because it's about the limitations of wisdom. A twentysomething Joni singing "I really don't know life at all" means something very different to a visibly frail 79-year-old Mitchell singing it last year, after so many more years of life, and the song means something different again when sung by someone with dementia, the line 'now old friends are acting strange, they shake their heads, they say I've changed' becoming a poignant summary of the disease's impact on family and friends.
Listen to Alan's version though and you hear something else again: joy and hope. The album recording is an upbeat guitar version accompanied by Lewis musician Scott C Park. This was very much Alan's creative choice. Suitcase of Songs, too, is a song full of joy and optimism, in which even Alan's death becomes a new form of music, his songs no longer confined to an old suitcase but flying free. "One day we'll meet again and I'll sing you a heartfelt song," sings Alan in the closing lines, accompanied by his choir of angels. "It'll carry you home through heaven's door."
That journey is some way off yet. Alan is currently co-writing a new song and there are plans to record an album of his own. As difficult as dementia has been for him, and Susannah, it has also heralded a new artistic journey. The Dementia Arts Festival is full of similarly inspiring stories, of people whose creativity should not be underestimated.
Scotland's first Dementia Arts Festival is at An Lanntair, Stornoway, 8 November, and Eden Court, Inverness, 13-16 November. Find out more at www.deepnessdementiaarts.co.co.uk