Music review: Wilco, Usher Hall, Edinburgh
They may look like a bunch of suburban dads jamming in their living room, but Wilco could be the closest thing to the heart of the Americana rock sound performing in the present day, writes David Pollock
"You're the best audience ever," said Jeff Tweedy to a packed Usher Hall, seemingly taken aback by the reception at this show in support of both last year's 12th Wilco album Cruel Country and this month's upcoming 13th, Cousin. "That's saying something, because I don't even like audiences."
He's joking, but there seems an odd disconnect between the reverential glory in which their audience hold the Chicagoan six-piece and the comfortable, downhome appearance of Wilco themselves.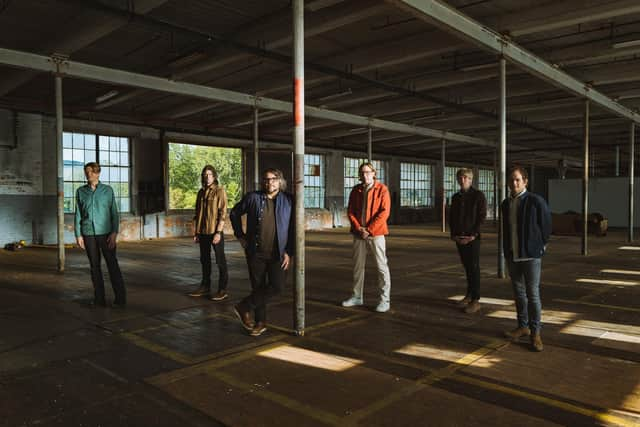 With a Persian rug on the floor beneath them, they resemble a bunch of suburban dads jamming in their living room. Yet, arguably, this band are the closest thing to the heart of the Americana rock sound performing in the present day.
They skip comfortably between genres, from delicate country to craggy, instrumental rock, to the Beatles-like melodies of Hummingbird, with Nels Cline's ringing guitar lines physically applauded by Tweedy; their collection of sublime songs is now huge.
Cline's guitar playing was a star feature of the show, leading the band into expansive emotional back alleys of noise through the epic Bird Without a Tail / Base of My Skull, the perfect rock riffing of Random Name Generator and the cataclysmic, cacophonous finale of Misunderstood, it's "do you still love rock 'n' roll?" line answered in a roared affirmative by the crowd.
"The worst part is, he's a super, super sweet person," joked Tweedy later, after Cline's playing had transformed the otherwise mellow Impossible Germany.
Of course, the singer's own contribution – to this show and to American music – isn't inconsiderable, from the bittersweet, lovelorn, determined lyrical delivery of I'll Fight, Evicted and the craggy A Shot in the Arm, to his perfect duets with support act Courtney Marie Andrews on You and I and California Stars. His crowd participation control on the mountainous, cathartic finale of Spiders (Kidsmoke), was equally precise.