Music review: Tune-Yards, Summerhall, Edinburgh
Perfect pop and furious sonic invention aligned in an epic Edinburgh performance from Tune-Yards, writes David Pollock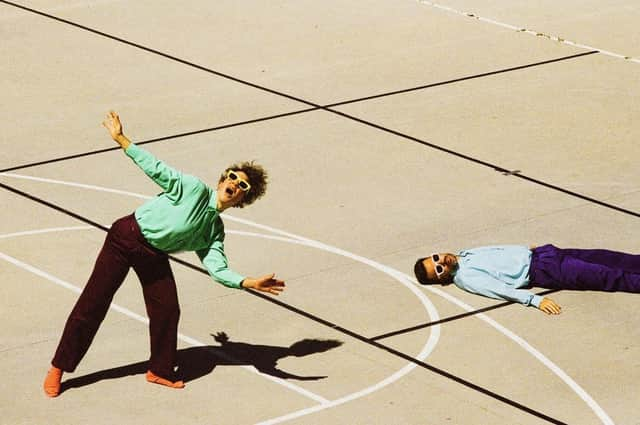 Tune-Yards
"We have one more song, but I don't want it to end," said Merrill Garbus of Tune-Yards, as the last date of their European tour in support of 2021 album Sketchy drew to a close in Edinburgh.
"It might just be the best one," she whispered conspiratorially, referring to this concert. "As soon as we crossed into what was clearly Scotland, I thought, oh my God – I've missed this place." She also paid tribute to the family, in attendance, of the woman who signed her to the indie label 4AD and "made my dreams come true".
The feelings she expressed were mutual, amid a packed gig which exemplified the typical tone of Summerhall's Nothing Ever Happens Here live music strand during the Edinburgh Festival; broadly indie, but so offbeat as to largely defy categorisation.
Tune-Yards are a collaboration between Garbus and her bassist husband Nate Brenner, although on this tour they've joined by percussionist Hamir Atwal, forming a three-piece whose focus is very much on Garbus. Flanked by the rhythm section on either side of her, she sang, played guitar and set off looped, pre-recorded sounds on her sequencer consoles which built a rich fog of sound.
From the new record she played the bleary, off-kilter electro of Homewrecker alongside her pop opus Look at Your Hands and the infectious rhythms of Hammer and ABC 123. Bizness and Es-So both built a delicate funk groove, the former around her looping vocal sample, and Hold Yourself sounded stunning once she'd orchestrated the crowd into a choir singing call-and-response key changes back at her. For an hour, perfect pop and furious sonic invention aligned.