Music review: The Streets, Academy, Glasgow
From moshpit peaks to bouncy bass drops to cleansing lighter-waving moments, this Streets show was an emotional rollercoaster, writes Fiona Shepherd
Mike Skinner is a natural storyteller, able to spin his experiences of big nights, dark days and glimmers of light into a thoroughly entertaining and infectious suite of songs while still leaving room to flex his impressive extempore skills. Who knows, maybe every Streets concert these days is like this special one – a cross-generational party with Skinner as the empathetic MC, keeping a paternal eye on the kids down the front at the very moment that he is chronicling his wildest times. Do as I say, not as I do.
Life continues to provide fodder – his tag team vocalist Kevin Mark Trail narrowly avoided arrest before the concert. Arguably, this added some piquancy to proceedings. Certainly, Skinner was right to say the show could not have gone ahead without Trail, who provided the sweet soul vocal hooks to Skinner's best songs.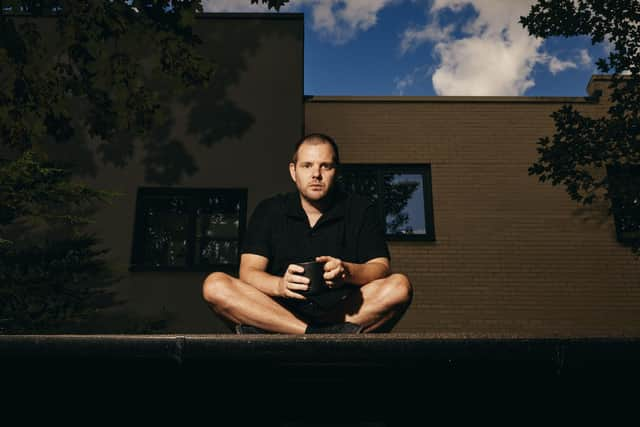 Most of these were culled from his 2002 debut album Original Pirate Material, from the dubby Let's Push Things Forward via the light jazzy touch of Has It Come To This? and bouncy Don't Mug Yourself to the quiet soul storm of Weak Become Heroes, which now sounds like some revived Nineties deep house classic.
Skinner's musicians were superb, steering the rollercoaster from moshpit peaks to bouncy bass drops to cleansing lighter-waving moments such as Never Went to Church and Dry Your Eyes, while Skinner dealt with customer care down in the crowd, flirting one moment, nearly tearing up the next, telling the front row that "you remind me of my children" before teasing about lighting up a spliff onstage and discussing local drinking habits.
As the party reached its peak, there was still time for a playful tribute to fellow Brums Black Sabbath, with the band incorporating the Iron Man riff into the decidedly non-metallic Fit But You Know It as the audience went off one more time.