Edinburgh post-punk band Scars only released one album and a handful of singles during their brief late 1970s / early 1980s lifespan, but they're rightly regarded as seminal figures in the history of Scottish independent music. And now they're back.
Founding members Paul Mackie (guitar), John Mackie (bass) and Calumn Mackay (drums) have hooked up with Scottish actor Tam Dean Burn, who replaces original vocalist Robert King. Why Burn? Well, he was once part of an early incarnation of Scars contemporaries The Fire Engines. This jagged music is in his blood.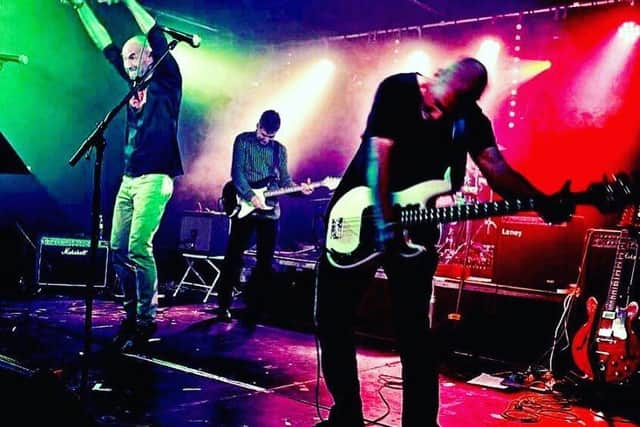 Burn drew upon his theatrical background during an enjoyable hour-long clatter of organised chaos. A charismatic fulcrum dressed in emerald green, he sold each song with guttural Alex Harvey-esque conviction (they even covered a Harvey cover).
Burn was topless by the end, an enviably svelte man in his sixties blaring through a megaphone while occasionally clad in a creepy skull mask daubed with the Union Jack. Now that's entertainment.
This, incidentally, all unfolded on the day of Charles III's coronation. Burn's warmly received closing remarks left us in no doubt as to where Scars stand on the monarchy.
Like so many post-punk bands, these guys were in thrall to funk and disco. At times they sounded like Chic jamming in a murky Leith side-street. Robert Quine-inspired spurts of spidery guitar colluded with fat basslines and four-on-the-floor beats. Who could ever tire of esoteric art-rock you can dance to?
Punk reunions are sometimes rather sad affairs, tired, nostalgic money-grabbing exercises, but this was actual bona fide fun. Scars weren't going through the motions on that sweaty little stage, they still sound delightfully strange and vital.