Music review: Teenage Fanclub, Assembly Rooms, Edinburgh
They may be greying round the temples, but Bellshill's finest still retain the youthful sense of lovelorn optimism which lent their finest music its timelessness, writes David Pollock
"This is from our compilation album we made a long time ago," said Norman Blake, before Teenage Fanclub played Did I Say, one of a number of deep cuts to appear amid the hits in their latest set. "I know it was a long time ago, because we were much younger."
Always a modest and self-deprecating host, Blake waved the years away, although it's been 20 of them since that record was released. Yet it doesn't feel so long; Bellshill's finest always had the air of old souls whose ears were filled with rock music which was in fashion when they were children.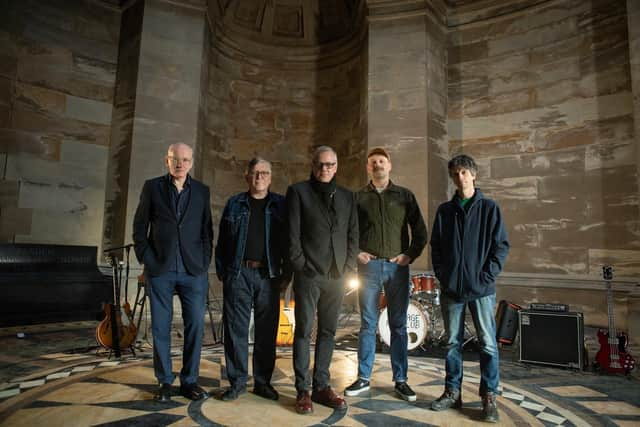 Now, aside from a little greying around the temples, Blake and fellow founder members Raymond McGinley and Francis Macdonald (although the latter only properly joined the band in 2000) still retain that youthful, open-eyed, bittersweet sense of lovelorn optimism which lent all their very finest music its timelessness.
Mind you, many of the audience might have appreciated the sit-down nature of their latest concert hall tour, especially as the show's early section was geared towards more laid-back material. This included the understated fan favourites About You and Alcoholiday; I Left a Light On and Falling Into the Sun from this year's new album Nothing Lasts Forever; and Self-Sedation, with Blake at the piano.
Yet as a live six-piece (the presence of Euros Childs from Gorky's Zygotic Mynci and Stephen Black aka Sweet Baboo makes them technically a Welsh-Caledonian supergroup), the capacity for more volume was always there. The most pleasing aspects of a Teenage Fanclub gig are the classic songwriting, Blake's voice and McGinley's pealing, emotive electric guitar playing, and from his own Everything is Falling Apart, the latter was much heard.
The closing stages of the show were gorgeous, new and classic songs not fighting to outdo each other. The glam What You Do to Me and the wah-wah heavy It's a Bad World brought redoubled energy to the set, setting the pace for the angstful singalong pop chorus of My Uptight Life, the squalling electric outro of The Concept and the inevitably beautiful noise of the closing Everything Flows.