Tectonics, City Halls & Old Fruitmarket, Glasgow *****
You might be irritated, frustrated, even downright bored, but you're sure to be provoked, informed, almost certainly inspired. The BBC Scottish Symphony Orchestra's Tectonics weekend has reached the grand old age of ten, but if anyone was expecting a mellowing in its gleeful colliding of the new, experimental and frankly off-the-wall right across musical genres – well, the opposite is probably true.
That's certainly judging by the 2023 festival's opening day, which slid effortlessly between euphoric sonic collages from computer music pioneer Carl Stone, and beguiling, elfin folk magic from Fair Isle-born Inge Thomson, both lapped up by sizeable crowds sprawling across Glasgow's Old Fruitmarket.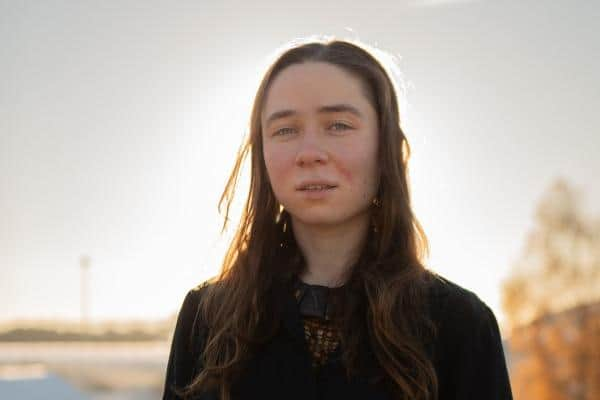 The evening orchestral concert – boasting no fewer than three world premieres – began in the Old Fruitmarket, too, up close with the achingly fragile, hushed the stones in the river by our camp in the forest / the space on the ground where we lay by Rufus Isabel Elliot, whose seasick sliding sounds and unwaveringly slow pace spoke deeply of trauma and hope. The BBC SSO strings gave a searingly intense account under conductor Maayan Franco, who captured the piece's big emotions in expansive yet precise gestures.
After a quick dash into City Halls proper, Scott McLaughlin's The Dirac Sea: Folds In Continuous Fields felt perhaps more like a sonic environment than a conventional piece, with three percussionists out front producing a whole spectrum of resonances from bowed and stroked cymbals, which McLaughlin's glacially slow scoring imitated magically across the orchestra.
Most impressive, however, was Mallacht by Cork-born Linda Buckley, a massive, monumental work of churning cross-fade harmonies and colliding chords, at once hewn from stone and yet alive with authentic emotion. Her ecstatic, drum-pounding, brass-heavy climax had all the power of Sibelius and Anna Thorvaldsdóttir rolled into one. Mallacht proved a magnificent end to a joyfully diverse opening day, and summed up all the power and emotion that Tectonics can conjure.