Music review: Suede, Academy, Glasgow
Three decades on from their Britpop heyday, Suede remain a mean live machine, writes Fiona Shepherd
It is now a sobering 30 years since Suede were hailed as the best new band in Britain – an audacious hype that paid off when the flamboyant indie starlets gatecrashed the big boys' chart and paved the way for Britpop. Their glamorous pop transgression masked some darker, chaotic arts but you don't make it into your fourth decade as a band without eventually embracing rigour and discipline.
Since reforming over a decade ago, Suede have sustained a reputation as a mean live machine, with the engine room of bassist Mat Osman, drummer Simon Gilbert and guitarist Richard Oakes perpetually stoked by Brett Anderson, a singer possessed who throws himself into every song in every performance as though it is the most crucial utterance conceivable – and has the charisma to pull it off.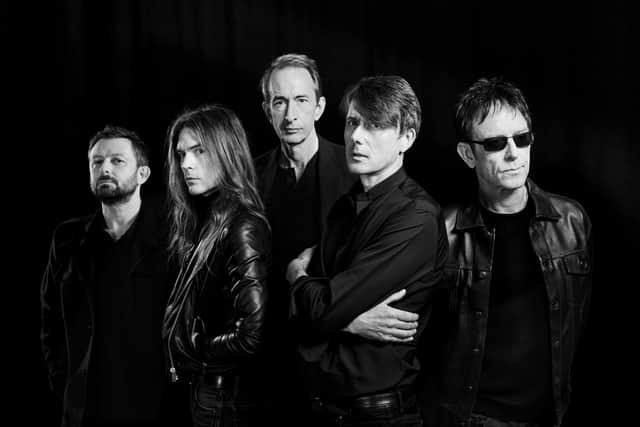 Anderson also has some help from keyboard player Neil Codling, currently presenting as a Seventies prog rocker in looks and sounds, unleashing thundering arena-style synth chords on 15 Again, a mediocre Suede song on steroids. In the same spirit of overstatement, Anderson shrieked through She Still Leads Me On, an almost desperate paean to his late mum.
These tracks, from latest album Autofiction, were well received by an adoring capacity crowd but the hunger was for ecstatic anthems such as Trash and the glam drama of Animal Nitrate. Anderson wasted little time in getting down among the audience, maintaining an impressive vocal as he pressed the flesh during The Drowners, their debut statement of intent from 1992.
The band took a breather at the halfway point with Anderson helming a solo acoustic version of The Wild Ones but there was still plenty in the tank for a virile closing salvo of So Young, a demented Metal Mickey, exultant New Generation and celebratory encore of The Beautiful Ones.