Music review: Sophie Ellis-Bextor, Kelvingrove Bandstand, Glasgow
In a set packed with wall-to-wall bangers and smart, funny banter, Sophie Ellis-Bextor proved herself 'really bloody good at this pop star lark', writes Paul Whitelaw
Sophie Ellis-Bextor, Kelvingrove Bandstand, Glasgow ****
"That's it, gorgeous people!"
Sophie Ellis-Bextor is an immensely generous and welcoming host.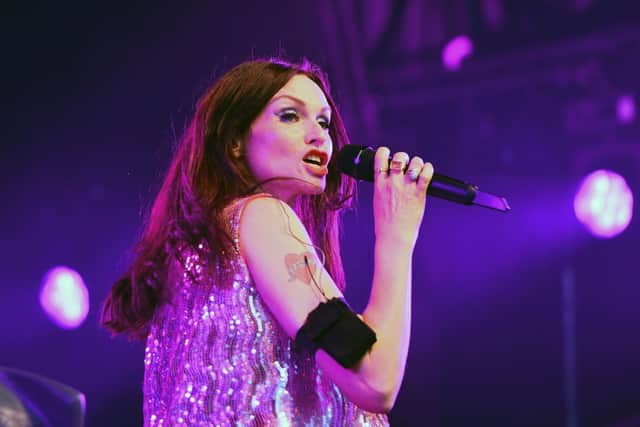 During this sparkly, sequined Friday night outdoor disco party at Glasgow's Kelvingrove Bandstand, the charming chatterbox engaged with her guests while giving them exactly what they wanted – namely all the hits and some surprises packed in a goody bag.
Fabulously attired in '70s sci-fi space queen chic, she is proof that irony and sincerity aren't mutually exclusive.
Her appealingly nasal voice can sound arch when required, but often contains notes of genuine warmth and vulnerability.
That latter mode was touchingly evident during the piano ballad Young Blood – introduced as "One of the most romantic songs I've ever written" – and Until the Wheels Fall Off, a song dedicated to her beloved stepfather John Leach, who passed away in 2020.
And those songs certainly didn't feel out of place on the night – they were a perfectly placed midpoint interlude in a set packed with wall-to-wall bangers and smart, funny banter.
When someone in the crowd yelled "Move to Glasgow!" she playfully inquired about house prices while dedicating her next song to "my new estate agent".
The last half hour of this crowd-pleasing professional's show took off with a singalong medley of Get Over You, Lady (Hear Me Tonight), Groovejet (If This Ain't Love) and Moloko's Sing it Back, plus a cover of Madonna's Like a Prayer. Now that's entertainment.
Naturally, we all assumed that her signature tune Murder on the Dancefloor would be the obvious closer, but instead she encored with Baccara's sublime soft-focus Euro-disco classic Yes Sir, I Can Boogie.
I'll conclude with a note I scribbled down towards the end of this rather glorious shindig. It may not be particularly profound, but it encapsulates my thoughts: Sophie Ellis-Bextor is really bloody good at this pop star lark. She gets it.