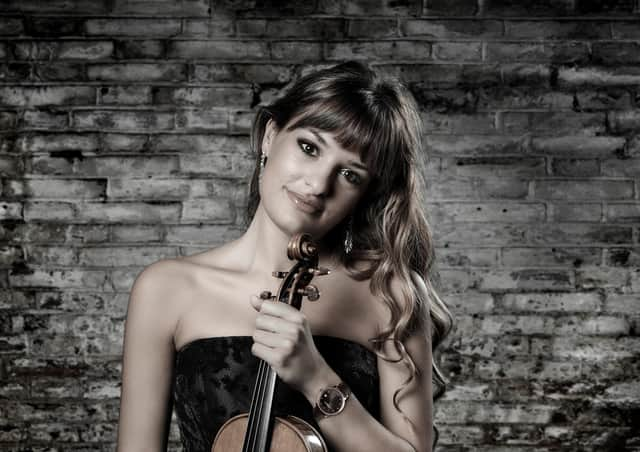 SCO, Nicola Benedetti and Lawrence Power, Usher Hall, Edinburgh *****
That feeling extended to the stage too: under co-leader Benjamin Marquise Gilmore, the orchestra gave a fresh, bouncing, fiercely committed account of Mendelssohn's teenage String Symphony No. 10, high on contrast and with a wonderfully velvety yet focused sound.
They handled their opener after the interval – the Overture to Mozart's opera La clemenza di Tito – with similar care and eagerness, pointing up its rhetoric to dramatic effect.
But inevitably, Benedetti was the star of the show, and she gave a vividly characterised, deeply involved performance of Mendelssohn's Violin Concerto, each movement carefully differentiated: a turbulent, troubled opener, brisk and poised slow movement, and appropriately crisp, strongly defined finale. Even without a conductor, it was a remarkably supple account, with tasteful rhythmic inflections here and there adding to its abundant charm.
Benedetti was joined by violist Lawrence Power for Mozart's Sinfonia concertante K364, and they made a well-matched pair, displaying a similar sweetness of tone but contrasting muscularity, and adding some tasteful ornamentation to returning melodies.
Maxwell Davies's Farewell to Stromness made for a thoroughly captivating, poignant encore.
A last hurrah before a pause on large gatherings? At the time of writing, who knows? If it was, what a way to go out.