SCO, John Storgårds and Lawrence Power, City Halls, Glasgow ****
Writing a concerto for viola, given its middle-ground positioning within the strings family, is fraught with challenges. Writing one for such a powerhouse soloist as violist Lawrence Power, however, eradicates just about all the potential difficulties.
In her new new concerto "I cannot love without trembling", the title taken from words by French mystic and philosopher Simone Weil, Canadian-born composer Cassandra Miller shows no fear in confronting its dedicatee with the toughest of tests, which Power met with intoxicating ease.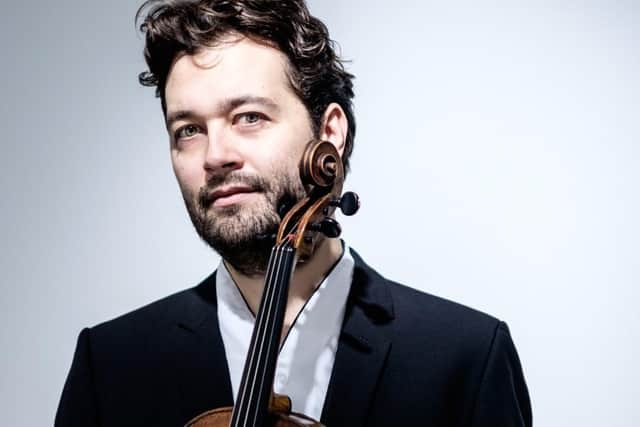 Co-commissioned by the SCO, last week's performances in Edinburgh and Glasgow under conductor John Storgårds, marked the concerto's UK premiere. What we heard was compelling and original, a deep-felt ritualistic meditation inspired by Greek funeral music, in particular the 1920s recordings of folk violinist Alexis Zoumbas.
As such there is an overriding gestural stasis, successive "keenings" that spark into life then dissipate: in one sense almost freezing time, but in another, taking you on an achingly exhaustive emotional journey that climax in the work's closing cadenza, its cathartic explosion of pseudo-birdsong played over a ghostly, throbbing orchestral undercurrent.
Power seized on that equivocation brilliantly, his limitless and penetrating tonal vocabulary, even in the viola's topmost reaches, a constant source of vibrant impetus. It was a mesmerising performance of a valuable new addition to the viola repertory.
Storgårds completed the programme with Sibelius' The Tempest Suite No 2 – its slightly steely warmth endearingly effective as a preface to the Miller – and an intriguing 2017 chamber orchestra arrangement by Sheffield-based George Morton of Tchaikovsky's Fifth Symphony.
The latter was the strangest of experiences, dangerously skeletal at times – as if some harmonies had lost their fundamental bass notes – yet fascinating enough in the way it delved into Tchaikovsky's inner workings. More of a curiosity though.