Music review: SCO & François Leleux, Queen's Hall, Edinburgh
Comprising a mixture of lesser-known gems and reappraised warhorses, this survey of music from the early 19th century proved thoroughly rewarding, writes David Kettle
Music review: SCO & François Leleux, Queen's Hall, Edinburgh ****
French oboist and conductor François Leleux has become a regular – and very welcome – visitor to the Scottish Chamber Orchestra in recent seasons, and his flamboyant, larger-than-life musical personality makes him a distinctly memorable one, too. Leleux had toned things down somewhat for this brief survey of music from the early 19th century, which made for fascinating listening: some pieces looked fondly backwards, others resolutely forwards, despite being written only a few years apart.
Leleux is clearly proud of his compatriot Louise Farrenc, one of France's most accomplished composers from the 19th century (as he explained), and he made a strong case for her Third Symphony, with an inspiring blend of surging intensity and singing lyricism, just the right match for Farrenc's gutsy, muscular, forthright music.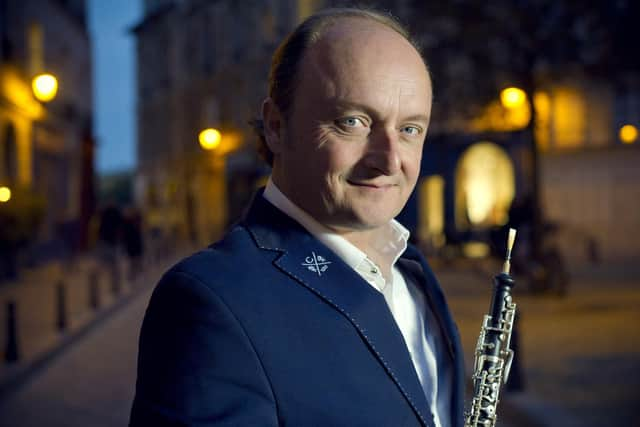 Felix Mendelssohn probably never considered his career-long collection of piano Songs without Words to be particularly profound utterances, but Leleux found just the right blend of naive charm and probing insights in deft arrangements for solo oboe and strings by Andreas N Tarkmann. His beautifully shaped, deeply expressive singing tone, of course, proved the voice that these Songs had always been lacking.
More Mendelssohn after the interval, and Leleux's Hebrides Overture was fascinating: surging and passionate, yes, but also sinewy, even oily, its individual lines spun out with huge character by the SCO players, as though out to demonstrate the authenticity of the composer's nautical picture painting. Woodwind colleagues Maximiliano Martín and William Stafford delivered a touchingly beautiful clarinet duet towards the end, a moment of calm and stillness before the oceanic swells returned.
Despite all his boundless energy and perceptive insight, however, Leleux still struggled to convince in Schubert's teenage "Tragic" Symphony: there was adolescent attitude in spades, conveyed with impetuous moodiness, but the piece still felt more like posturing than heartfelt emotion. Nonetheless, Leleux delivered a thoroughly rewarding evening of lesser-known gems and reappraised warhorses.