Music review: RSNO, Nelson Goerner & Anja Bihlmaier, Glasgow Royal Concert Hall
In their interpretation of Rachmaninov's Piano Concerto No 2, pianist Nelson Goerner and conductor Anja Bihlmaier sometimes seemed less than unanimous, writes Ken Walton
RSNO, Nelson Goerner & Anja Bihlmaier, Glasgow Royal Concert Hall ***
Rachmaninov's Piano Concerto No 2 is rarely absent from the typical concert season. It's not unusual to hear it played in very different ways by different soloists and orchestras all within the space of a few weeks or months. If that can multiply severalfold the joy and rapture of the music, it can also give context to performances that puzzle.
So, what to make of pianist Nelson Goerner's softy-considered interpretation with the RSNO and what seemed, just at times, his cliff-edge relationship with conductor Anja Bihlmaier? His was not an impassioned virtuoso display, rather one that focused on lyrical reflection, curbed Romantic excess and a freedom to bend the phrase as the impulse took him.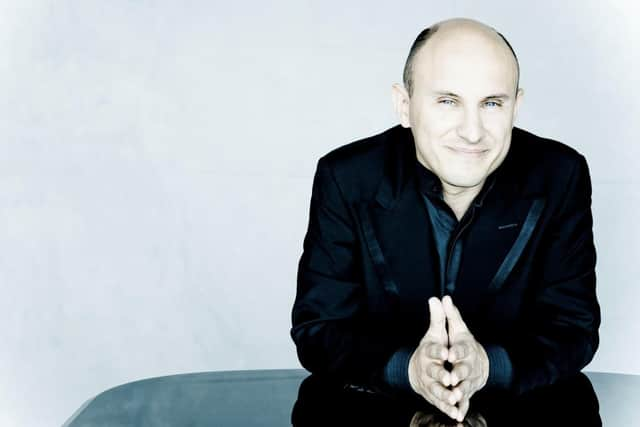 If that opened up numerous opportunities to savour the innermost delicacies of his intimate dialogues with the woodwind, it also demanded an intriguingly restrained response from the full orchestra. There was a prevailing sense, though, that Bihlmaier's thoughts were more on second-guessing Goerner's curious rhythmic quirks, the outcome sometimes less than unanimous. That introduced a mild but prevailing sense of discomfort.
It followed a work for strings only, Anna Clyne's Stride, in which the Scots-educated composer plays havoc with material from Beethoven's Pathétique Sonata. There was initially a sense of "warm-up" about this performance, the upper violins not always convincingly together, but a bouncy Bihlmaier soon coaxed the piece into life and its biting humour triumphed.
The most sustained satisfaction came ultimately via the verdant landscape of Dvorak's Eighth Symphony. From the warm, caressing introductory glow of the lower strings, the trajectory was forever upwards and onwards. Bihlmaier captured colourfully the fluid affirmation of the opening movement, the exotic diversity of the Adagio (again, much characterful wind playing), the Scherzo's nostalgic sparkle, and the ripe ebullience of the Finale.